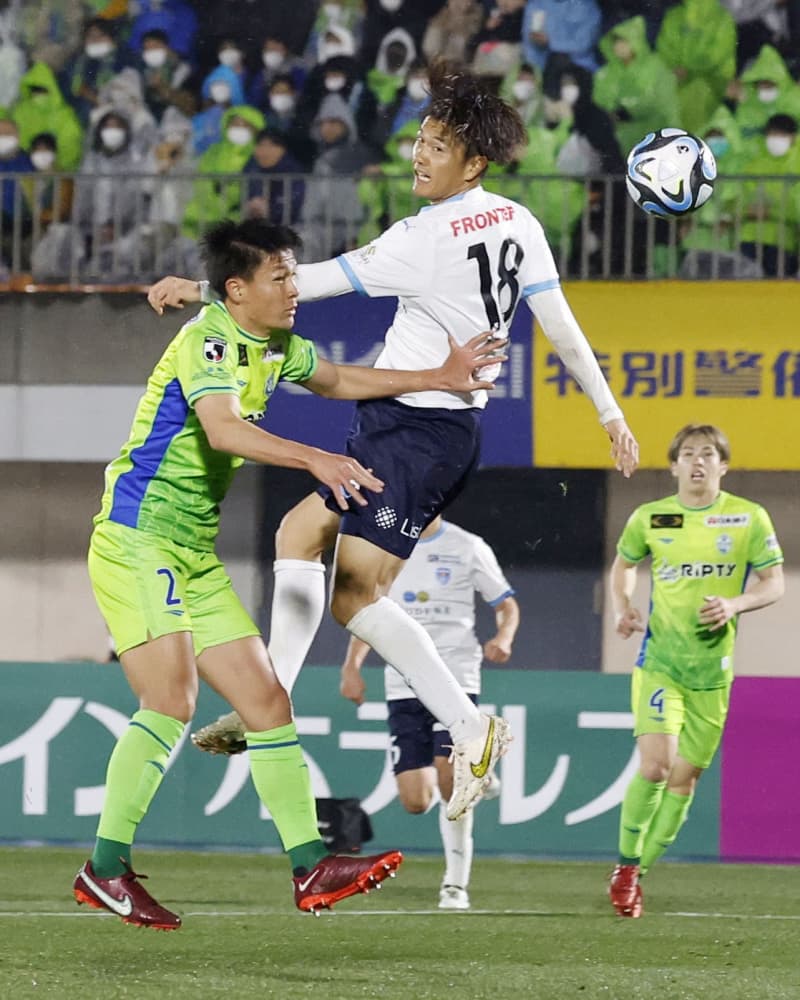 Last season's second-division scoring leader, Koki Ogawa of Yokohama FC, scored a brace to outduel Shuto Machino of Shonan Bellmare as the Kanagawa derby ended in a 2-2 draw on a rainy Friday in the J-League first division.
Ogawa, who scored 26 times last season, put the visitors ahead just seconds into the game at Bellmare's Lemon Gas Stadium Hiratsuka, while Machino, whose 13 goals in 2022 were second-most in the J1, equalized in the 17th minute.
A shocking own goal put Bellmare ahead a few minutes later. And while Machino repeatedly came close to stamping his mark on the game, and Ogawa twice hit the post, it was the visiting striker who had the last word with his 83rd-minute equalizer.
Taking the ball from the opening kickoff, a long pass from Yokohama defender Gabriel found a trio of attackers menacing Bellmare's goal, and after brief scrum Ogawa was able to knock the ball in from among a crowd of defenders for his season's first goal.
"We were looking to put the pressure on from the very start and communicated well on that play," Ogawa said.
Machino quickly proved to be a handful for the visiting defenders and equalized 16 minutes later. He finished a counter with a slick move to skip past one defender, fire in front of another and just beyond the reach of keeper Kengo Nagai.
Seconds after a powerful Ogawa shot struck the post in the 22nd minute, Yokohama defender Takuya Wada put the hosts in front when, under no pressure, he badly misdirected a casual pass into his own goal.
Machino, who twice forced good saves out of keeper Nagai, had his turn hitting the post in the 37th minute.
In a game that got increasingly more physical in the second half, Ogawa struck the post with a 66th-minute header but equalized 17 minutes later.
In what appeared to be a carefully choreographed play, several Yokohama players rushed toward the goal on a corner kick, taking most of the defenders with them.
The kick, however, went behind them, to Ogawa, who rose unmarked to meet the ball and bounce it past keeper Song Bumkeun.
"Shonan was marking us extremely tightly, and all the players worked together to counter that. I'm really happy we could score off that set play," Ogawa said.
"I had a lot to be dissatisfied with tonight, although I was able to do the bare minimum when with the ball. When I do everything I need to, people will start believing in me."