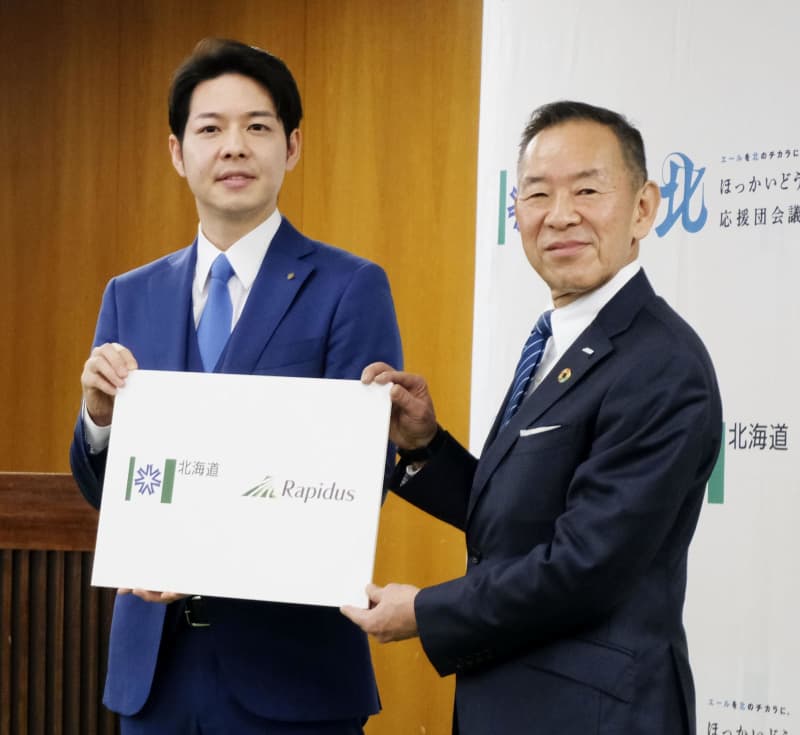 State-backed chipmaker Rapidus Corp. said Tuesday it will build a plant in Hokkaido, northern Japan, as it seeks to begin mass-production of chips with state-of-the-art 2-nanometer technology in five years.
The new plant will be a chip-production hub in Japan, as the country aims to rejuvenate its semiconductor sector through government initiatives.
Rapidus President Atsuyoshi Koike said in a meeting with Hokkaido Gov. Naomichi Suzuki that his company decided to set up a plant in Chitose, southwestern Hokkaido, citing ample water supply and availability of renewable energy as the reasons. Semiconductor chips need to be rinsed with ultrapure water.
Advanced chips will be produced at the new factory for use in 5G communications, quantum computing, data centers, self-driving vehicles and digital smart cities.
Rapidus, established by Toyota Motor Corp., Sony Group Corp. and six other major Japanese companies last year, plans to set up a trial production line around 2025.
The government will provide subsidies of 70 billion yen ($514 million) as part of efforts to revive the country's semiconductor industry, which has lost its competitive edge to producers in Taiwan and South Korea over the years.
Rapidus has recently partnered with U.S. tech giant IBM Corp. to manufacture advanced chips.