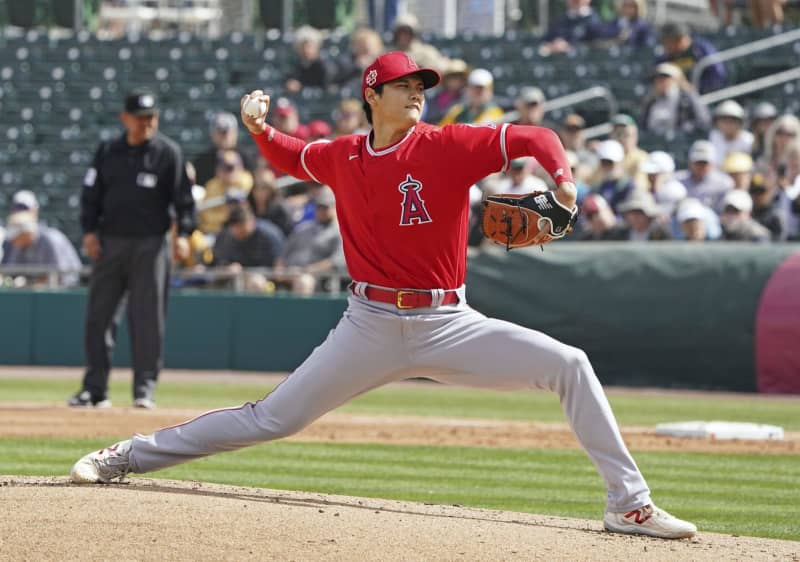 Los Angeles Angels two-way star Shohei Ohtani threw 2-1/3 scoreless innings against the Oakland Athletics in his lone spring training tuneup Tuesday before playing for Japan in the World Baseball Classic.
Ohtani did not allow a hit while striking out two and walking two in the Angels' 11-5 win over the Athletics. Japanese compatriot Shintaro Fujinami made his spring debut for Oakland in the game in Mesa, Arizona, pitching two scoreless innings.
Both men were first-round picks in the 2012 Nippon Professional Baseball draft, with Ohtani acquired by the Nippon Ham Fighters and Fujinami by the Hanshin Tigers.
Ohtani's fastball reached as high as 98 miles per hour. After a 1-2-3 first inning, he issued a leadoff walk to Jesus Aguilar but struck out Jace Peterson and got Conner Capel to ground into a double play with a splitter.
"My main goal today was to feel out all my pitches, and I was able to accomplish that," Ohtani said through interpreter Ippei Mizuhara. "I felt pretty good with all of them for the most part."
Ohtani added that he is "pretty satisfied" with his velocity. He did not hit in the game.
Ohtani is set to serve as both a starting pitcher and designated hitter for Japan in the March 8-21 WBC.
Fujinami, who joined the Athletics on a one-year contract, allowed a hit, walked three and struck out three.
The right-hander walked the first three batters in the second inning but struck out the next and then induced a double play to escape the jam.
"I pitched well overall," Fujinami said. "I tried to do too much and lost my command in the second inning but managed to make adjustments."