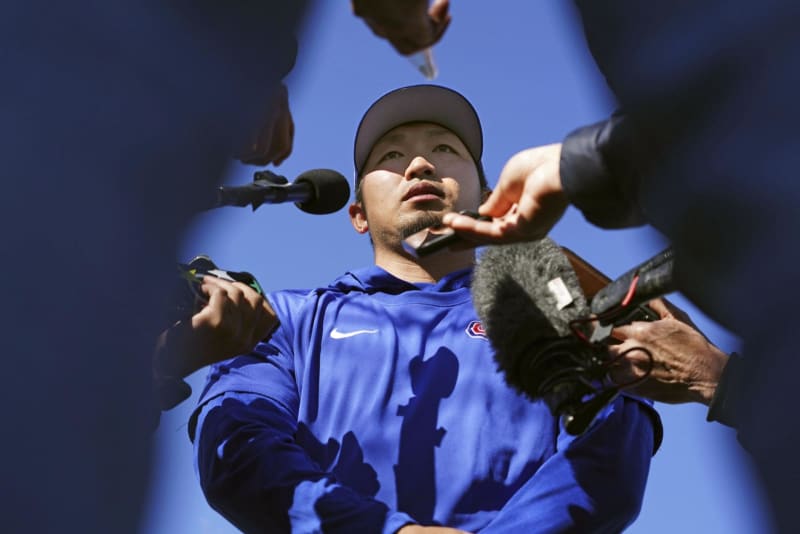 A day after Seiya Suzuki's dream of lifting the World Baseball Classic trophy with his Samurai Japan teammates officially ended due to injury, the Chicago Cubs outfielder said Tuesday he can now only focus on getting fit for the season while cheering on Japan from afar.
"I've been gearing up to be ready in time for the WBC," Suzuki told reporters at the Cubs' spring training facility near Phoenix. "I am in a real state of shock."
"I feel so sorry for pulling out in this fashion. The only thing I can do now is cheer everyone on."
Tightness in his left oblique muscles forced Suzuki to miss the Cubs' preseason exhibition opener Saturday.
"It's best to return for Opening Day, but I hate the idea of once more being away from the team due to injury," he said.
When Suzuki apologized to Japan manager Hideki Kuriyama, the skipper told him "to get completely fit."