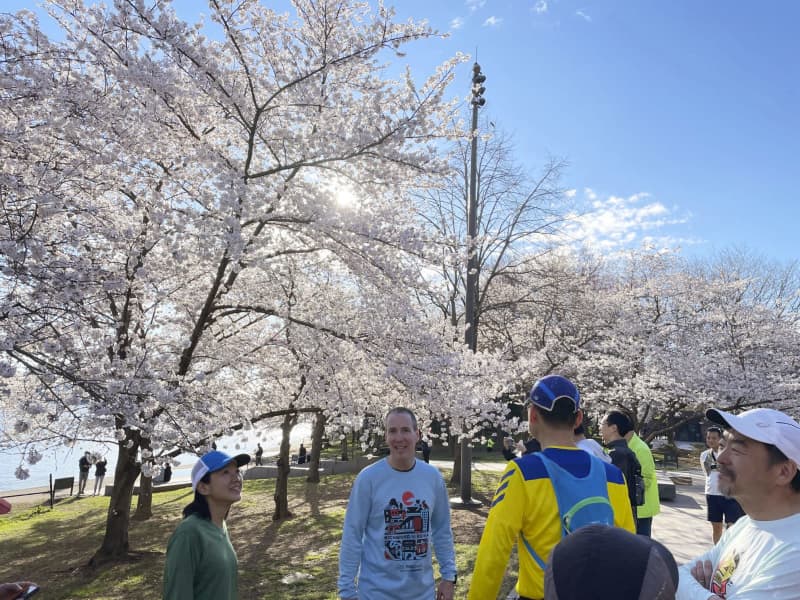 Washington's renowned cherry blossom festival will return to its full-fledged pre-pandemic form, with this year's predicted March 22-25 bloom peak coming earlier than usual due to the unusually warm winter, organizers said Wednesday.
The annual festival, commemorating the 1912 gift of cherry trees from Tokyo to Washington and the longtime friendship between Japan and the United States, will run from March 20 to April 16.
Diana Mayhew, president of the National Cherry Blossom Festival, said she expects the number of people coming to the upcoming celebration, featuring a parade, concerts and many other cultural events, will match or surpass those before the outbreak of the coronavirus.
Last year's festival was staged in an in-person format for the first time since the pandemic started, but she noted some "caution" persisted, with the number of visitors still lower than the 1.6 million people who attended in 2019.
The festival dates back to 1927 and is regarded as the kick-off to the capital's tourism season, with this year's theme being "spring it on!"
At a press event held to announce the peak bloom, Koichi Ai, minister for public affairs at the Embassy of Japan in Washington, said the "everlasting cycle" of the blossom is akin to the story of the relationship between the two countries, which "has survived turbulent times and has matured to the present state."