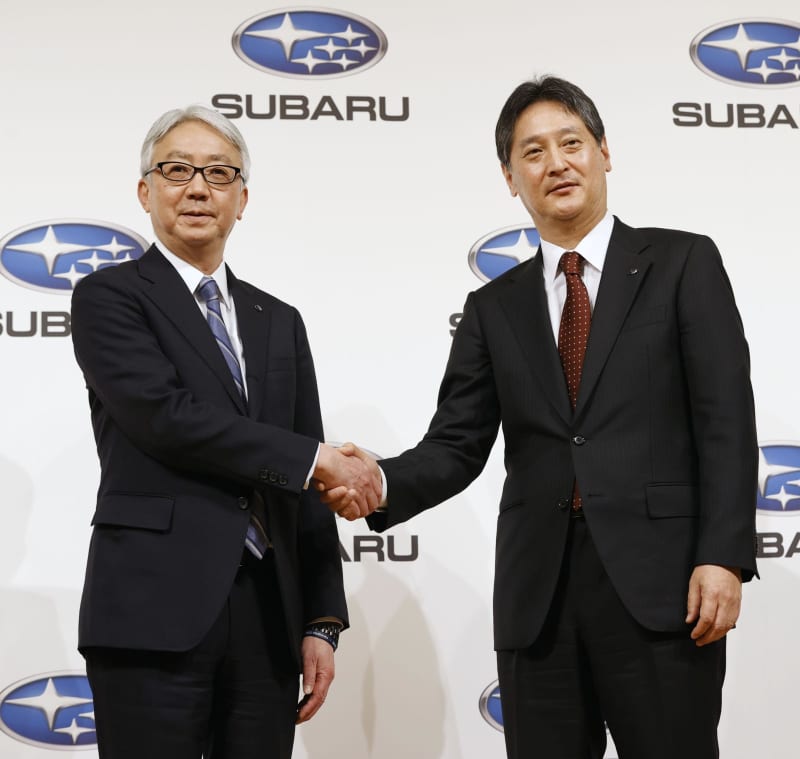 Subaru Corp. said Friday it will promote Atsushi Osaki, the 60-year-old executive vice president and chief of its manufacturing division, to president as the Japanese carmaker tries to accelerate its electric vehicle push.
President Tomomi Nakamura, 63, will become chairman. The first top management change in five years is slated to take place after its shareholder meeting scheduled for June, the maker of the Outback and Forester sport utility vehicles said.
Osaki is currently in charge of the planned production of electric vehicles at its new factory to be set up in Gunma Prefecture, near Tokyo, in the latter half of the 2020s.
He joined the company in 1988. After stints with the product planning and engineering divisions, he became chief general manager in the quality assurance division in 2017. He was tasked with responding to a scandal over improper vehicle inspections that surfaced that year.
Osaki became executive vice president in 2019 before taking on the additional role of head of the manufacturing division in 2021.
Nakamura, who became president in 2018, has since led efforts to improve product quality and employee morale after the inspection scandal.