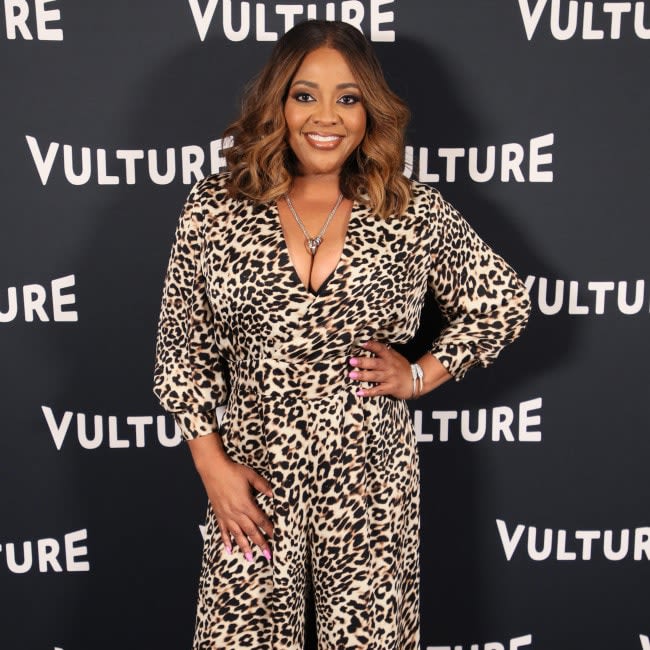 Sherri Shepherd has praised Maksim Chmerkovskiy for bringing her back from her "lowest point" with free dance lessons.
The 55-year-old talk show host hit rock bottom when her marriage to Lamar Sally ended in 2014 but she'll always be grateful to the 'Dancing With the Stars' professional for being an "all-round good guy" and reaching out to help her take her mind of their divorce battle.
Speaking on her show 'Sherri', the presenter - who was partnered with Maks' brother Val Chmerkovskiy on the 2012 season of 'DWTS' said: "Maksim is so sweet and I want to give him a shout out because when I was going through my second divorce — I was at the lowest point in my life.
"I was having a hard time financially. It was just court stuff. And Maksim called me and invited me to his dance studio, Come Dance with Me, to just dance and take classes.
"I said to him, I said, 'Maksim, I can't afford it right now.' And Maksim said to me, he said, 'You are always family.'
"And he gave me all my dance classes for free for almost a year and I want to thank Maksim."
Sherri - who has son Lamar Jr., 11, with her ex-husband - launched her talk show last year after previously filling in for Wendy Williams on 'The Wendy Williams Show'.
And it was previously revealed she had looked to format veterans Oprah Winfrey and Ellen DeGeneres for guidance on how she wanted her show to be.
A source said recently: "She's bringing comedy back to TV … What she plans to do for the show is take Ellen and Oprah and combine it. It will be a funny, inspirational show."
In January, it was confirmed the programme will be on screen for two more seasons, covering 2024- 2025, much to the delight of the presenter.
She said in a statement: "I am so thrilled that Sherri has been renewed for two more years.
"I launched this show with the mission to give daytime viewers a 'good time,' just like my theme song says."