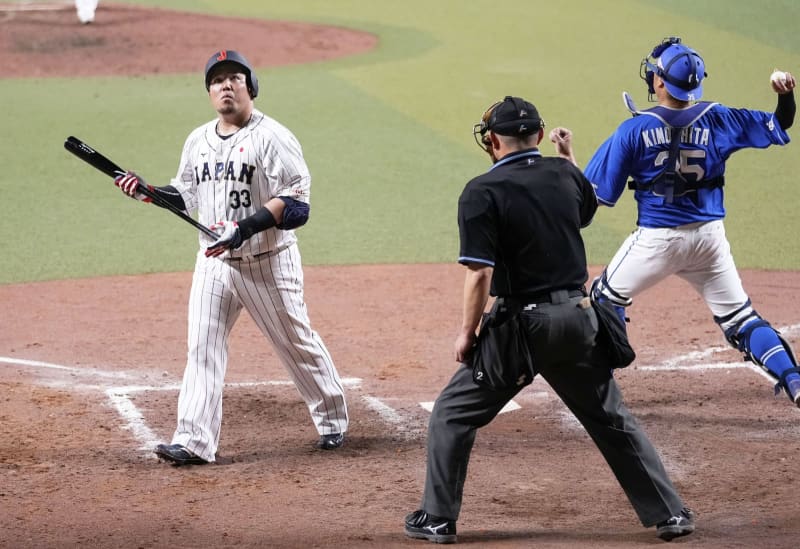 Samurai Japan's progress to the World Baseball Classic hit a speed bump Friday when the Chunichi Dragons proved too hot to handle in a 7-2 warm-up game defeat just six days before Japan's first official game.
Manager Hideki Kuriyama's team pitched very well most of the time, but the offense failed to click with runners on base.
"We did have our good points on offense, but we have to move forward in the belief that things will turn around by the time the real thing starts," Kuriyama said.
The Dragons snapped a 1-1 tie in the sixth inning with three hard-hit balls off Shosei Togo in the last of his three innings on the mound. Last year's Central League strikeout leader surrendered a two-out homer to Aristides Aquino before back-to-back doubles made it 3-1 at Vantelin Dome Nagoya.
Chunichi, who finished last in the CL in 2022, tacked on four more runs in the seventh, as lefty Yuki Matsui continued to have trouble throwing the slicker MLB ball used in the WBC.
Matsui, who walked two in Sunday's warm-up game against the Pacific League's SoftBank Hawks, once again had trouble commanding the ball.
Entering the seventh inning, the Rakuten Eagles closer looked stressed as he surrendered four runs on three walks and two hits while recording just two outs.
Japan's southpaw starter Shota Imanaga was dominant, striking out seven while allowing a run over three innings.