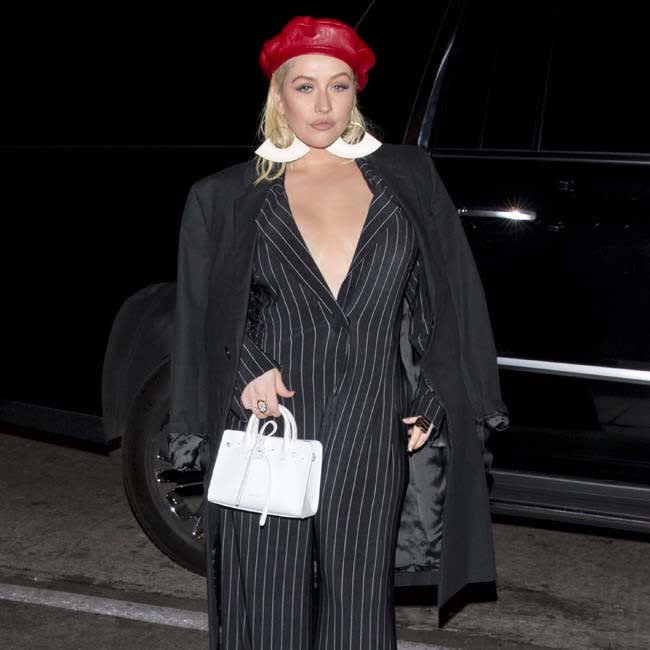 Christina Aguilera is determined to be "honest and open" with her fans.
The 42-year-old pop star thinks she's always been "a pretty open book" about her appearance and her insecurities.
Asked about her attitude towards cosmetic procedures, Christina - who released her debut album back in 1999 - told Allure magazine: "I think it's great to share and to be honest and open about what you're doing - in your comfort zone, of course. I've always been a pretty open book about embracing my body, my looks, and things like that.
"But I'm a pretty reserved person when it comes to a lot of things. I think to each their own, and I think we [should] all do what's right for us, so I don't believe in judgement where that's concerned whatsoever."
Meanwhile, Christina previously admitted that she looks back at her time as a child star with a sense of unease.
The 'Genie in a Bottle' hitmaker found fame through Disney TV shows during her teenage years - but Christina "wasn't happy with a lot of things".
Revealing how she spent her time during the COVID-19 pandemic, Christina said: "I have this massive trunk of old diaries that I've literally kept from the past 20 years of my life. I was able to catch up on them and do some self-reflecting. It really forced me to be silent and take a look at myself.
"In some regard, I wasn't happy with a lot of things, and it's scary to face those feelings that, under normal circumstances, you don't have time to face because everyone is going, going, going.
"That grind is praised, but I think we're all understanding that having moments to self-reflect and just breathe are crucial."