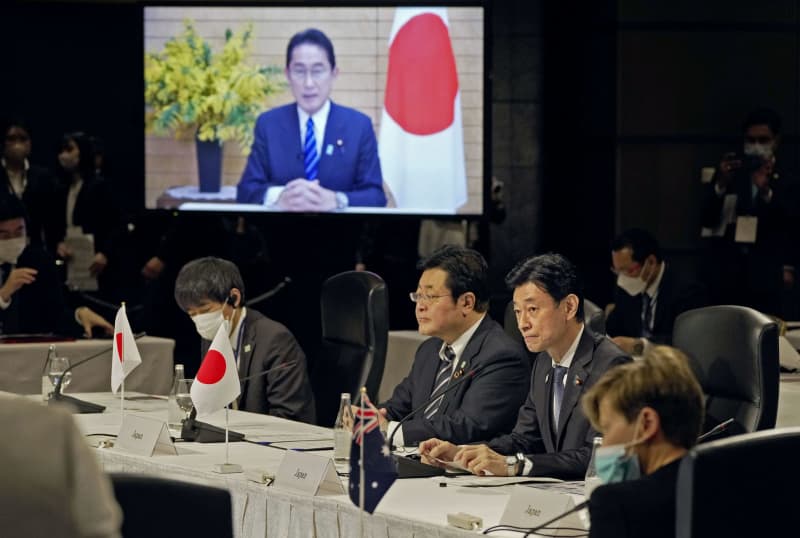 Japan, Australia and Southeast Asian nations gathered Saturday for their first ministerial meeting on the reduction of carbon emissions in the fast-growing Asian region, under an initiative launched by Tokyo last year.
At the one-day meeting in Tokyo, Japan is expected to offer support to countries that participate in the Asia Zero Emission Community framework through new decarbonization technologies, such as the utilization of hydrogen and ammonia in thermal power generation as well as carbon dioxide capture.
Southeast Asia is a center of both economic and emissions growth, and efforts to decarbonize will have a huge impact on both regional and global progress on climate action, climate and energy experts pointed out.
Japanese Prime Minister Fumio Kishida announced the AZEC concept in January last year to promote decarbonization in the region and cooperation in advancing the transition to clean energy.
All members of the Association of Southeast Asian Nations apart from Myanmar have joined the framework. ASEAN groups Brunei, Cambodia, Indonesia, Laos, Malaysia, Myanmar, the Philippines, Singapore, Thailand and Vietnam.
Japanese Economy, Trade and Industry Minister Yasutoshi Nishimura told reporters on Friday that the world faces an immense challenge in realizing both a carbon neutral society and energy security amid an unprecedented energy crisis.
Russia's invasion of Ukraine, beginning in late February last year, has triggered instability in the energy market.
The AZEC ministerial meeting will also discuss ways to ensure energy security.