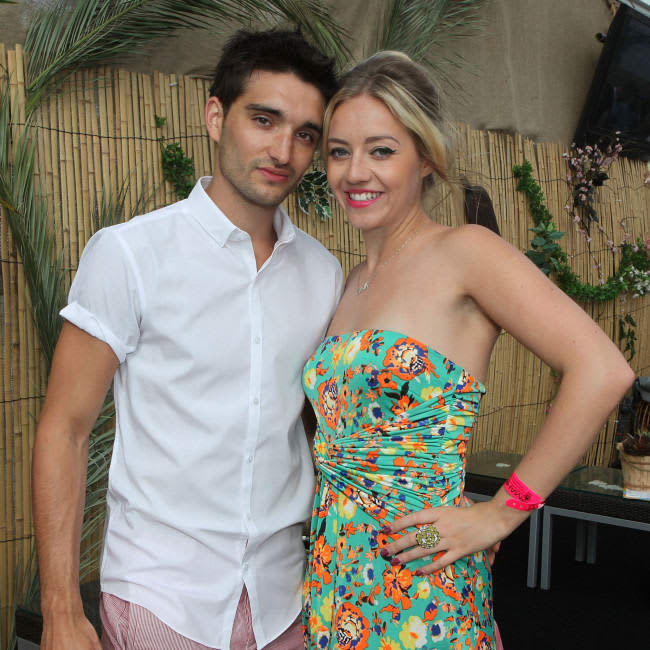 Tom Parker's widow Kelsey Parker has admitted raising their two children by herself is a "lonely" experience.
Kelsey was devastated last year when The Wanted star Tom died aged 33 after a battle with a brain tumour leaving her to raise the couple's two children - daughter Aurelia, three, and Bodhi, two - as a single mum and she says being a solo parent is "tough" because she can't share key moments with her husband.
In an interview with Hello! magazine, she explained: "Do you know what's really tough? We call ourselves 'solo parents' because it's on you all the time. Discipline, happiness, getting them to school, making lunches, just little things. I can't share that happiness with Tom.
"When the kids are at gymnastics and Aurelia's doing a roly-poly, you take a picture or film it and send it to your special person, and it's really lonely that it's just me and I can't share that with Tom. He would be so proud of them."
Tom died on March 30 2022 and as the first anniversary of his death approaches, Kelsey says she's trying to take a positive attitude and spend the next 12 months helping others.
She went on: "I want to raise more money, help people and spread the knowledge of what I've learned on this journey. I feel like last year I let everything settle.
"But this year, I'm really up for the challenge of sharing my knowledge of everything that I've learned about grief and cancer. There's so much that I've learned on the journey that I never wanted to be on. But now I've learned that I need to spread the word and help other people. Healing and happiness this year."