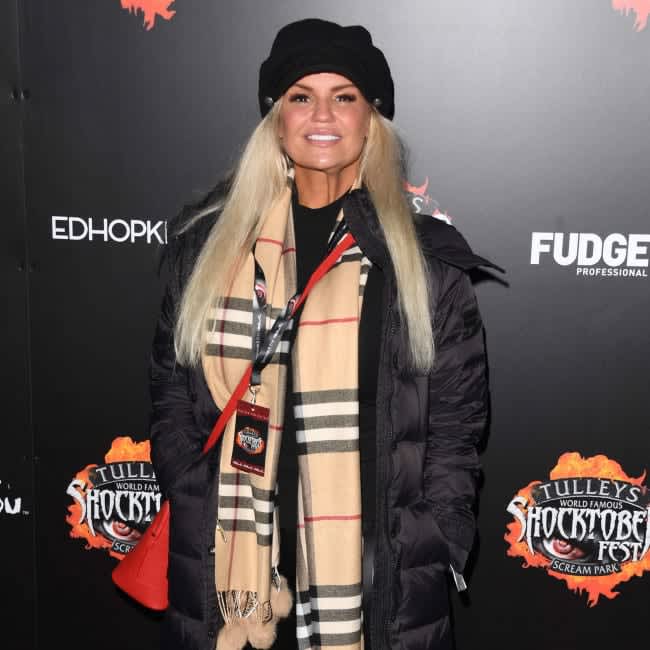 Kerry Katona's "one mistake" after splitting from Brian McFadden was launching straight into a new relationship.
The 42-year-old star was initially married to Westlife singer Brian, 42, from 2002 until 2006 and has Molly, 21, and 20-year-old Lilly-Sue with him but went on to have Heidi, 16, and Max, 14, with second husband Mark Croft, and also has eight-year-old daughter DJ with the late George Kay but thinks that former S Club 7 singer Rachel Stevens has the right idea by deciding that she is "not ready to date" after calling it quits with husband Alex Bourne last summer.
Writing in her new! magazine column, she said: "Rachel Stevens has said she's not ready to start dating again after splitting from her husband. I know from experience that you do need time on your own before finding love again. It's so important to have that space to work on yourself. Rachel needs time to heal and it will be a massive adjustment for her children, too. "
"The one mistake I made after splitting from Brian was jumping straight into a relationship. I was still heartbroken and I thought it would fix me, but it never works that way. It's a difficult thing to go through and I wish Rachel all the best."
Meanwhile, the former Atomic Kitten singer - who is now engaged to fitness instructor Ryan Mahoney and has just returned from a family holiday to Turkey - weighed in on the argument surrounding the notion of paid time off for menstruation as she reminded readers that she has often "powered through" and urged them to "crack on" despite their struggles ahead of her appearance in the UK tour of Easter pantomime 'Rapunzel.'
She added: "We were talking about periods on my BBC podcast last week and I heard that Spain is passing a law to allow workers to take paid "menstrual leave" from work. I mean, we've all powered through so far, haven't we?
"Keep hydrated, get some paracetamol down you and a heated pad for your stomach. I did three panto performances with Covid. I felt like I was dying but I kept going. But that's my work ethic, you've just got to crack on. Now I'm back from holiday I'm busier than ever. I go on tour again at the end of March with the Easter panto. We're doing Rapunzel. Go and get your tickets!"