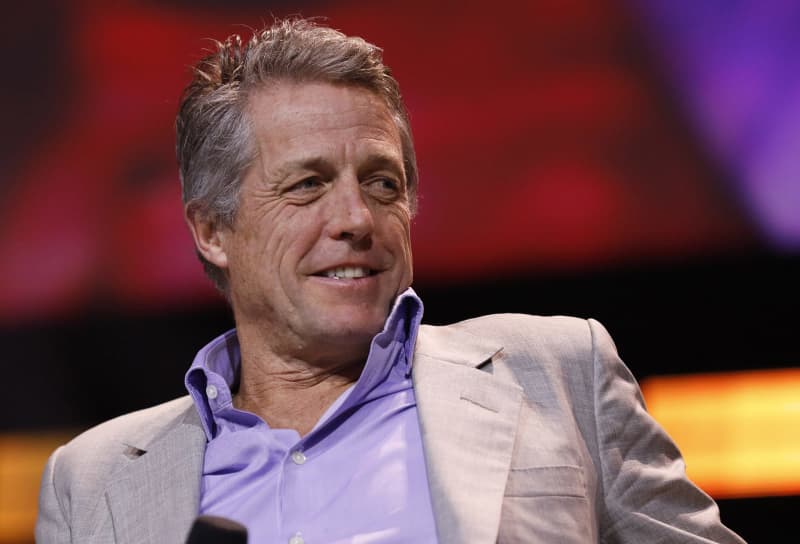 Hugh Grant is owning up to throwing a temper tantrum on the set of one of his latest films.
The British actor, 62, told Total Film he blew up on a woman the first day of shooting "Dungeons & Dragons: Honor Among Thieves."
"I lost my temper with a woman in my eyeline on day one. "I assumed she was some executive from the studio who should have known better. Then it turns out that she's an extremely nice local woman who was the chaperone of the young girl. Terrible. A lot of groveling …"
"I did a Christian Bale," he added, referencing Bale's leaked, expletive-riddled on-set eruption on cinematographer Shane Hurlbut while shooting "Terminator: Salvation" in 2009.
For his part, Bale apologized for the incident sometime later.
"No matter how much you lose yourself in a scene, you do not allow yourself to behave that way," Bale said in 2018. "And yeah, of course, I've got enormous regrets about it."
"The Notting Hill" star is no stranger to apologizing for his own anger problems. He clashed with director Sharon Maguire while making "Bridget Jones's Diary," confronted paparazzi photographers and was banned from "The Daily Show" in 2009 after a backstage incident with a producer.
"I did have a tantrum backstage [at "The Daily Show"]. About once a year, I have a really mega-tantrum, and sadly [Jon Stewart] witnessed one," Grant told Vanity Fair.
"Dungeons & Dragons: Honor Among Thieves" also stars Chris Pine, Sophia Lillis and Regé-Jean Page. It comes out in theaters March 31.
———