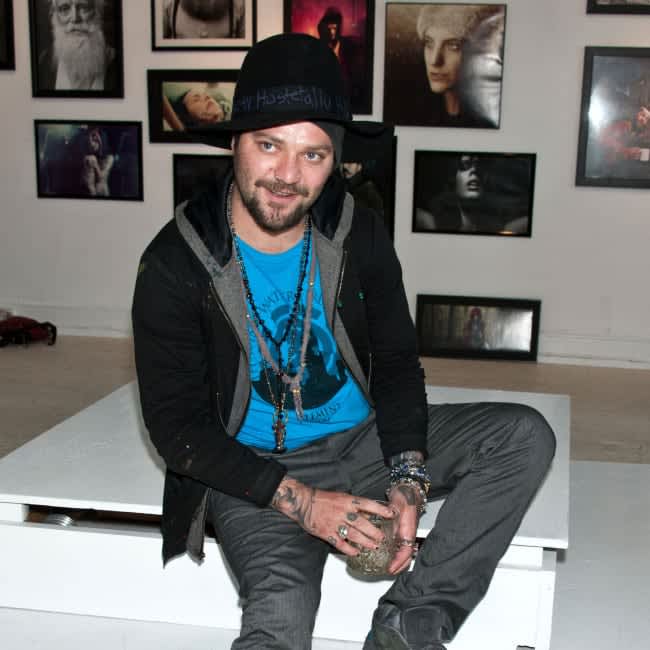 'Jackass' star Bam Margera has been accused of leaving his estranged wife and their son penniless.
The 43-year-old stunt performer - who was arrested over domestic violence allegations last week - has been blasted by Nikki Boyd's lawyer, who claimed she has been left facing eviction and unable to send five-year-old Phoenix to school because she has "no car [and] no money"."
In response to Bam saying a few days ago he was "disappointed" by what Nikki has said publicly about him, lawyer David Glass told TMZ: "Unfortunately, Mr. Margera doesn't seem to understand what 'supporting your wife and child' means.
"Nikki has no car, no money, is being evicted from her apartment, and can't afford to send their child to school, while Bam drops $50,000 on bail, and who knows how much on a Las Vegas spree.
"Either Bam, or his parents -- whoever controls his money -- has to provide Nikki with enough money each month so she can care for their son."
The pair married in 2013, but Nikki filed separation documents in Los Angeles last month, citing irreconcilable differences as a reason for their split, which she stated occurred in September 2021.
In the documents, she requested legal and physical custody of Phoenix, but wants Bam to have visitation rights in the Los Angeles county area, and is also asking for spousal support.
But in an Instagram post following the news, Bam claimed he didn't have to pay spousal support because he and Nikki were never officially married and insisted he had paid her $5,000 a month since the split but wouldn't send any more money if he wasn't allowed contact with his son.
He ranted: "David peice of s*** glass said the breadwinner has to pay 10 grand for Nikki to try to gold dig. We are not married idiot! You have to be a resident of Iceland to make it official and we didn't live there, I gave her 5 grand a month the whole time her brother locked me up and I just bought her a car. It's not my fault she got a dui and crashed my Porsche and doesn't have a license, I did my part. If I can't see my son or talk to him then I will f****** play this David piece of s*** glass game, but I'm not sending him anymore money. F*** both of you.(sic)"
David is planning to file paperwork with the courts on behalf of Nikki, seeking child support, spousal support and attorney's fees.