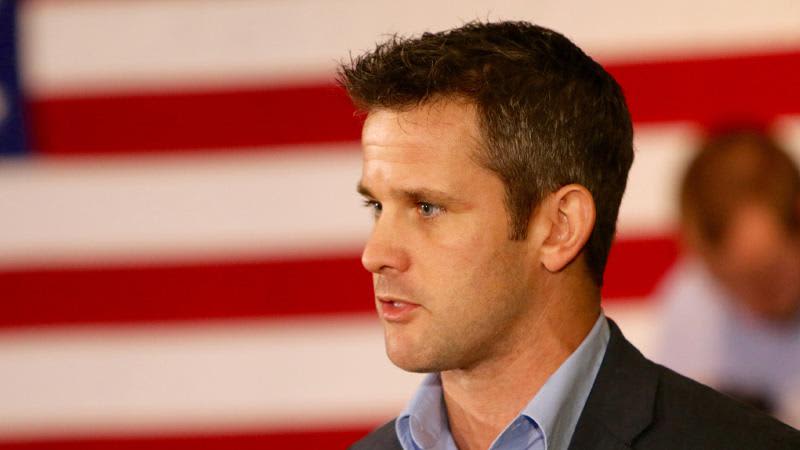 Former GOP congressman Adam Kinzinger predicted Thursday that Donald Trump will "absolutely" continue his campaign for the presidency even if he's indicted in Manhattan District Attorney Alvin Bragg's investigation — and will "probably" be even more "popular."
Kinzinger spoke on CNN after The New York Times reported that an indictment appeared to be near for the former president regarding hush-money payments to adult film star Stormy Daniels ahead of the 2016 election.
He'll still run if he's indicted and will "play the victim card," Kinzinger told Wolf Blitzer. "Sadly," it could help him in his campaign for the Republican presidential nomination, he added.
"Look what happened when he evaded impeachment the first time around," the Illinois Republican noted. "His popularity increased."
IN OTHER NEWS: 'Get on with it': Jim Jordan gets earful from Dem fed up with GOP 'playbook' of lies
Kinzinger called news about what appears to be a likely indictment against Trump a major story, but admitted it's not the "big enchilada" many have been hoping for.
The Times reported Thursday that prosecutors offered Trump the opportunity to testify next week before the grand jury hearing evidence in a potential case against Trump. Such an offer would likely not be made unless indictments loomed, the newspaper reported.
The Manhattan probe centers on a $130,000 payment to Daniels to keep her quiet about her alleged relationship with Trump. The payment was made by Michael Cohen, Trump's former fixer, who has testified that he was later reimbursed by his boss. Any case against Trump, even if proven, would likely be a "low-level felony" involving campaign finance laws.
Watch video below or at this link.
Recommended Links: