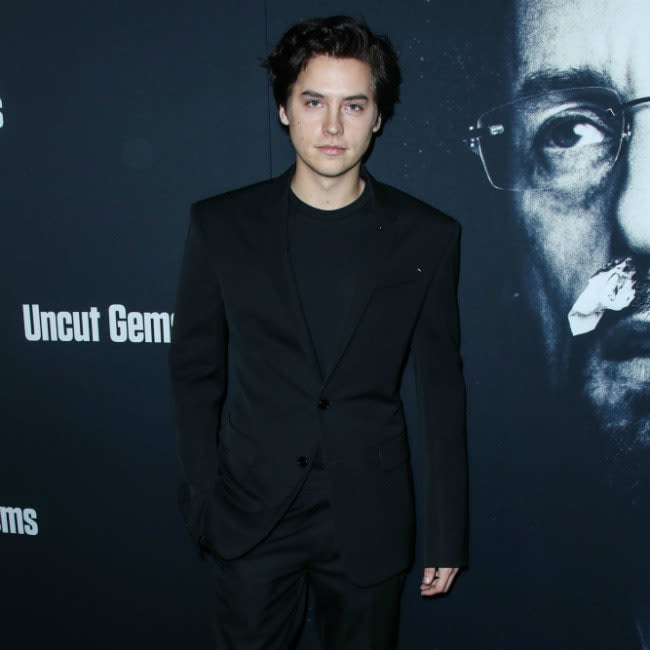 Cole Sprouse lost his virginity at the age of 14.
The 30-year-old actor was starring as Cody Martin alongside his twin brother Dylan on the Disney Channel sitcom 'The Suite Life of Zack and Cody' when he met an older girl while on an family vacation and recalled clearing his brother out of the room so he could have sex for the first time.
Speaking on the 'Call Her Daddy' podcast, he said: "I was 14 when I lost my virginity, so this is still bowl-cut guy.I was on a family trip in Florida, and I met this girl who was older, so that's already dubious. The first night we kind of made out, the second night—this makes me nervous, it's so cringey—I, like, knocked on her hotel door. I looked at her, and I was like, 'So, are you like DTF?' You know, down to f***' I was 14. She goes 'Sure!' We were all staying in the same hotel room because we were 14. I was like, 'Dude, you gotta get out of the room, man. I've got a girl coming over.
"We pass each other, my brother looks at me and goes, 'What the f*** are we supposed to do?' I looked at him, and I said another line that he's never forgiven me for.
"I was like, 'I dunno, go play chess or something."
The 'Riverdale' star who has dated the likes of Victoria Justice, Alyson Stoner, Sophie Oda, Erin Barr, Katelyn Pippy, Reiña Silva and Lili Reinhart - went on to add that ever since the event, he has become a "serial monogamist" and ultimately "regrets" the whole experience.
He said: "I lasted about 20 seconds. I ended up regretting that experience a little bit because I hadn't made it special at all. After that, I became truly a serial monogamist/ I went from long-term relationship to long-term relationship."