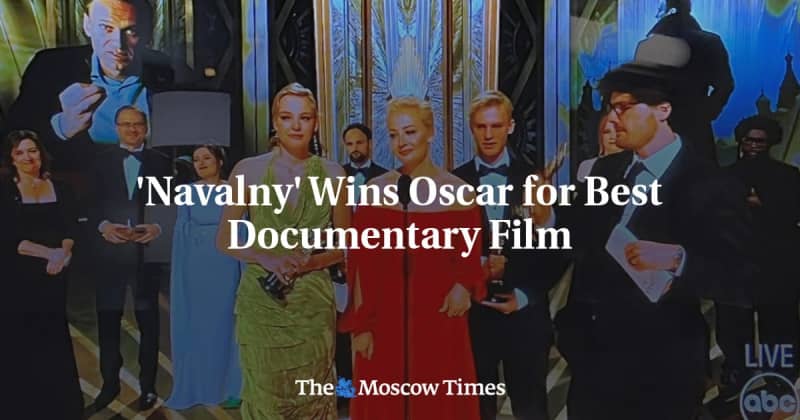 HOLLYWOOD—"Navalny" won the best documentary Oscar on Sunday night's Academy Awards ceremonies in Hollywood. The film, directed by Daniel Roher, follows an investigation by the journalist group Bellingcat and CNN Chief International Correspondent Clarissa Ward to discover who poisoned opposition politician Alexei Navalny with the nerve agent Novichok in August 2020.
"Navalny" was produced by CNN films and HBO Max in association with Fishbowl Films, RaeFilm Studios and Cottage M. It grossed about $125,000 in its limited theatrical release last year after its premiere at the Sundance Film Festival in Jan. 2022. It has won a total of ten awards including a BAFTA Award for best documentary last month. This was CNN's first Oscar.
At the awards ceremony director Daniel Roher said that Navalny "remains in solitary confinement for what he calls Vladimir Putin's unjust war of aggression in Ukraine" and dedicated the Oscar to "Navalny and all political prisoners around the world."
Roher gave the microphone to Navalny's wife Yulia, who was on stage with children Dasha and Zakhar. "Alexei, I'm dreaming of the day when you will be free," Yulia said, "and our country will be free. Stay strong, my love."
The film can be streamed on HBO Max and Amazon Prime.
Reported by Ali Sar.