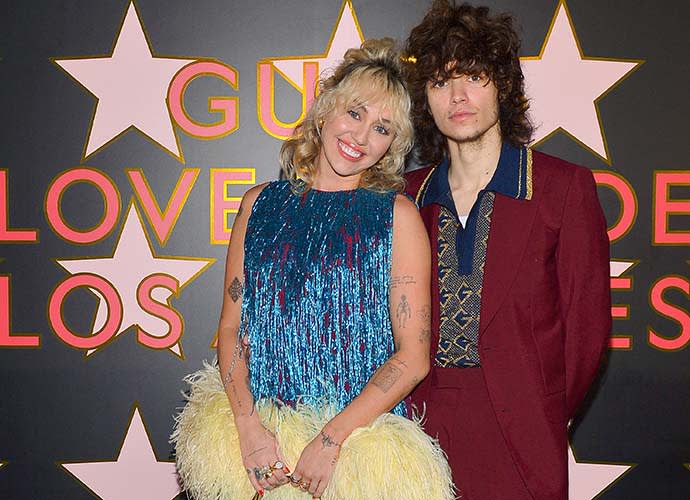 Singer Miley Cyrus stepped out with boyfriend Maxx Morando amid a rare public appearance during a March 9 party commemorating the release of her new album.
The two lovebirds, who had first sparked dating rumors in December 2021, locked hands as they arrived at Beverly Hills's Gucci Osteria Da Massimo Bottura, with Cyrus donning a sequin dress and green fur jacket and the rock band drummer in a royal blue suit. As the night went down, they danced alongside Paris Hilton, Shawn Mendes and Sabrina Carpenter – the latter two who are also sparking dating rumors.
IN MEMORIAM 2022: 100 GREAT CELEBRITIES WHO DIED IN 2022
Cyrus's new album, Endless Summer Vacation, is divided into two juxtaposing sections, AM and PM. The song "Flowers," rumored to be about the infidelity of her ex-husband Liam Hemsworth and allegedly a response to Bruno Mars's "When I Was Your Man," headlines the album as its lead single.
"The AM side represents morning time, energy, potential of new possibilities," Cyrus said. "The PM side represents the night, grime and glamour, the wild side boiling up."