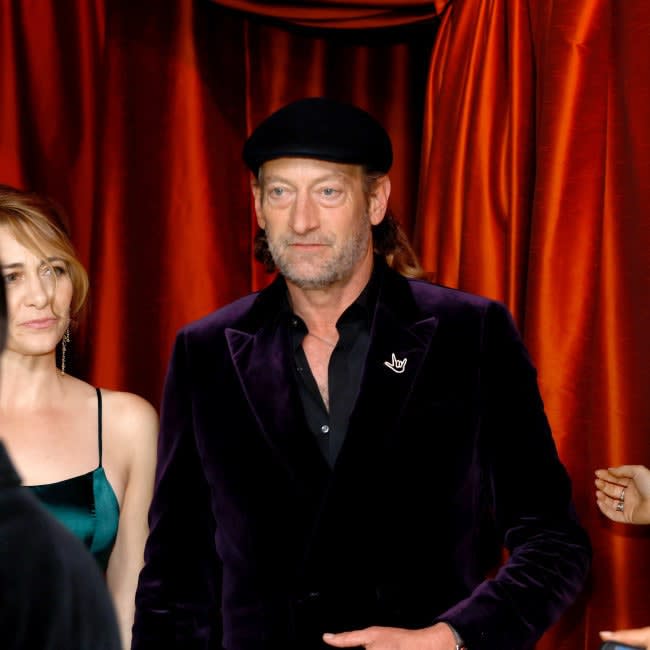 Troy Kotsur was "really scared" after losing his Oscar when his car was stolen.
The 54-year-old actor made history at last year's ceremony when he became the first deaf male star to win an Academy Award, taking home the Best Actor in a Supporting Role accolade for his work on 'CODA' and he had a moment of panic when he briefly lost the iconic statuette.
Troy was invited to accept the key to the city in his hometown of Mesa, Arizona, and told Deadline they had asked him to "bring along the Oscar".
But growing tired of holding the 10lb gong, he put it back in his car – only for the vehicle to be stolen.
And Troy admitted his first thought on discovering the theft was for his Oscar because of the contract he'd signed about taking good care of the prize.
He said: "I signed a contract with the Academy and you can't really leave it (the Oscar) in storage, you have to put it in your will and make sure someone is always responsible for it or put it in the Academy Museum.
"I didn't want to break my contract. It really scared me when that happened."
Fortunately, the Jeep was found just a few hours later, with the Oscar still inside.
Troy said: "Now the Oscar is safe at home ... Thank God for technology and GPS because the cops found my car in less than two hours. First thing, I thought was the Oscar. Is it still there? It was there.
"I don't think they even noticed it. I really hope somebody tells those kids. Maybe, if I showed up in person, I'd ask them, 'How did you like my jeep? How did it drive?'"