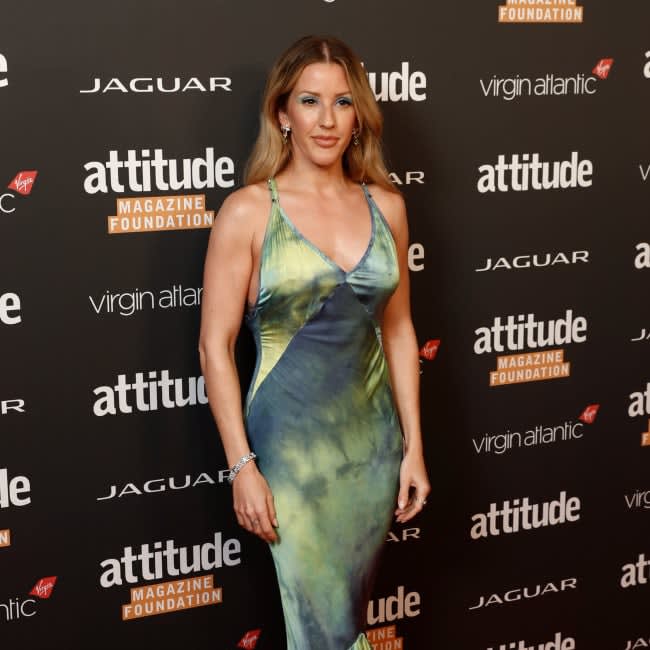 Ellie Goulding thinks music has helped to keep her "sane".
The 36-year-old pop star embraced music at a young age and Ellie believes that it's helped her to combat anxiety.
Ellie - who released her debut album, 'Lights', in 2010 - told Zane Lowe on Apple Music 1: "I remember when I was a kid, I didn't know it was anxiety.
"Again, I assumed everyone was scared and anxious about things. And then the second I started ... I played clarinet for a long time in an orchestra. And then I taught myself guitar and then I started singing. And then the second I learnt to sing and play at the same time, it was just like I'd got locked into a place of safety in my voice and in my songs. And then I had that pretty much all the way through my teens and then my twenties.
"Even, like I said, the act of just singing is so good for you. I don't know. It was always something that kept me sane. And so I just don't think we had an opportunity to process how heavy [it was] not being able to see people and not being able to perform [during lockdown]."
Ellie loves performing in front of a live audience, describing the stage as her "safe place".
The chart-topping star added: "When I say ... I promise you, I don't know what it is. Just when I'm on stage, I can sing ... for hours.
"I can just ... I'm up there. I'm the most confident m********** in the world. But put me in a room with people or last night [at] a party. Yeah. I don't know what to do. It's not my natural habitat."