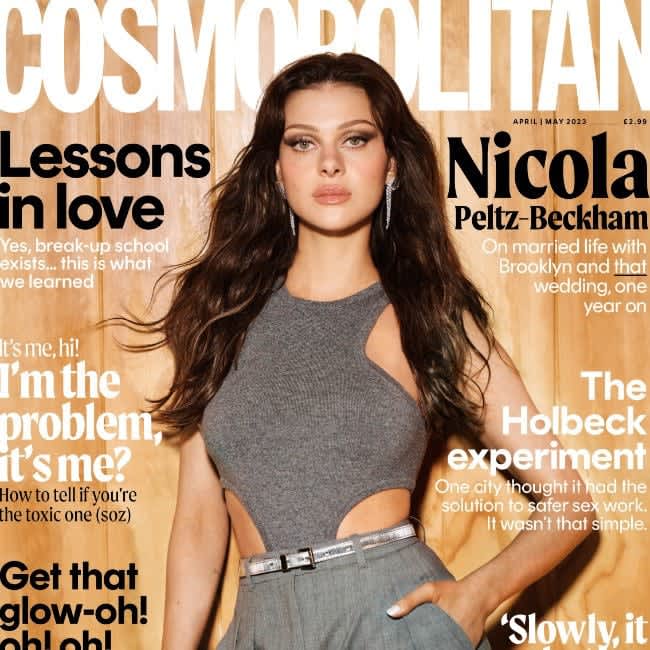 Nicola Peltz-Beckham thinks she and Brooklyn Beckham were "so silly" for selling their Los Angeles home.
The 28-year-old actress admitted she and her spouse - who married at her family's home in Florida last April - regret relocating to be nearer her relatives because they need to be in California so much for their respective working commitments.
Asked if they want to raise kids in Los Angeles, she told the April/May edition of Britain's Cosmopolitan magazine: "Honestly, we've talked about it so much. And I think that we would want to definitely have a house here just because so much of our work is here.
" We did have a house in LA at one point, but we sold it because we were like, 'Oh, we're going to go to Florida for a while'.
"And then we're like, 'No, just kidding, we have to be in LA for work.' It was so silly of us.
"And now we're saving up money to get our dream house.
"But we both honestly love New York so much. If our work was there, we'd be there in five seconds."
But the couple will be waiting some time to start a family because the 'Transformers: Age of Extinction' actress has "so many things" she wants to achieve in her professional life before she feels "settled" enough to have a baby.
She said: "As an actor, you always have that dream role in mind or those dream people to work with. And I feel like I'm never going to stop. I have so many things I would love to do. I think when I do them I'll feel settled. And then I want to have a baby and get right back to work."
Meanwhile, Nicola revealed one of her favourite memories of her wedding day was seeing how happy her grandmother, who served as her maid of honour, was.
She said: "My Naunni was my maid of honour, and so she walked down the aisle. My Naunni's, like, the happiest person in the entire world. And the smallest person. She waved her bouquet in the air and she was cheering, cheering for her. She's 94. Grandmas are the best."
The full Nicola Peltz-Beckham interview can be read in the April/May issue of Cosmopolitan UK, on sale from March 28. Visit http://www.cosmopolitan.com/uk/nicola-peltz for more.