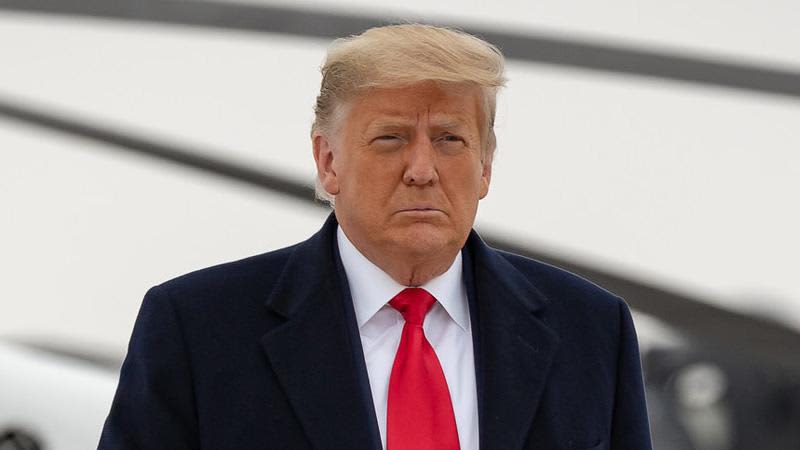 Former President Donald Trump's legal fate in a pair of federal investigations against him could turn on a federal judge who was newly named to the chief of the D.C. District Court, CNN reported on Thursday.
"Chief Judge Beryl Howell, who has served in that role since 2016, has repeatedly green-lit Justice Department requests to pursue information about Trump's actions, from his top advisers and lawyers and even inside the White House," reported Katelyn Polantz and Tierney Sneed. "She'll be succeeded by James 'Jeb' Boasberg, a fellow Barack Obama appointee and one-time Brett Kavanaugh law school roommate who's well-known in Washington."
Boasberg was a key advocate of declassifying information on the FBI's investigation of Russian interference in the 2016 re-election, the report noted.
"If the Justice Department were to indict Trump, the case would be randomly assigned to one of the district court's judges, meaning the chief could handle the case but may not. Still, the chief judge has unusual sway over the pace and scope of investigations as the Justice Department attempts to enforce its grand jury subpoenas, obtain warrants and access evidence it has collected by arguing to the chief judge in sealed proceedings," said the report, adding that before stepping down as chief judge on Friday, Howell, may issue "decisions in sealed cases related to special counsel Jack Smith's investigations."
READ MORE: 'Hard to imagine' Trump won't be indicted based on publicly available evidence: legal expert
Smith, a former war crimes prosecutor at The Hague, is currently investigating two major cases involving Trump: the efforts to overturn the results of the 2020 presidential election, including the January 6 attack on the U.S. Capitol; and the stash of highly classified intelligence documents Trump had in his possession at his estate in Palm Beach, Florida.
Even outside of the federal probes, Trump is facing serious legal jeopardy; Manhattan District Attorney Alvin Bragg is widely expected to seek indictment of the former president relating to the falsified business records of a hush payment to adult film star Stormy Daniels, and Fulton County, Georgia prosecutor Fani Willis is investigating the election interference by Trump and his allies in that state.
Recommended Links: