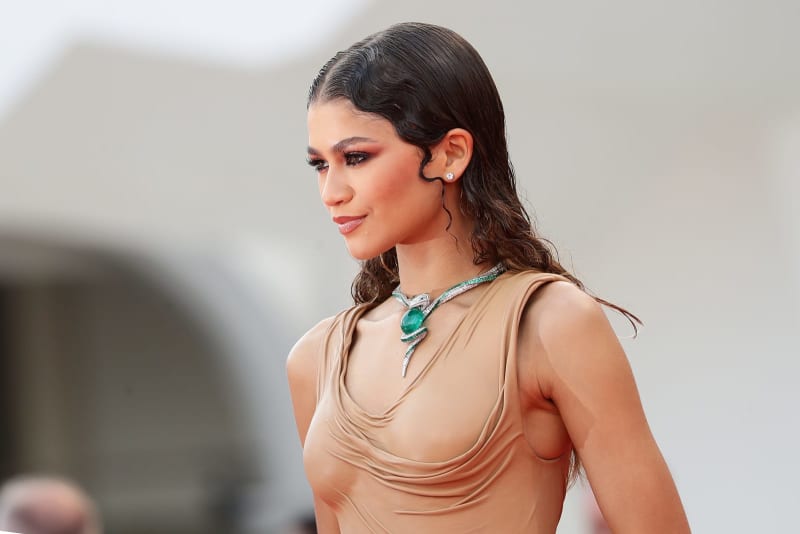 Zendaya's rise from child star on Disney to Golden Globe-winning actress known for throwing everything into gritty roles has been a skyrocket — and so has her style evolution. While Zendaya has always loved fashion, even as a teenager, her long-time partnership with stylist Law Roach saw the Spiderman star soar to the top of best dressed lists over the last few years.
With plenty of major roles coming up, from Dune II to her continued scene-stealing role of Rue in Euphoria, we're positive this isn't the highest of heights for Zendaya just yet — she's definitely got some more sartorial home runs up her sleeve. Let's take a look back at some of Zendaya's best fashion looks over the years.
2012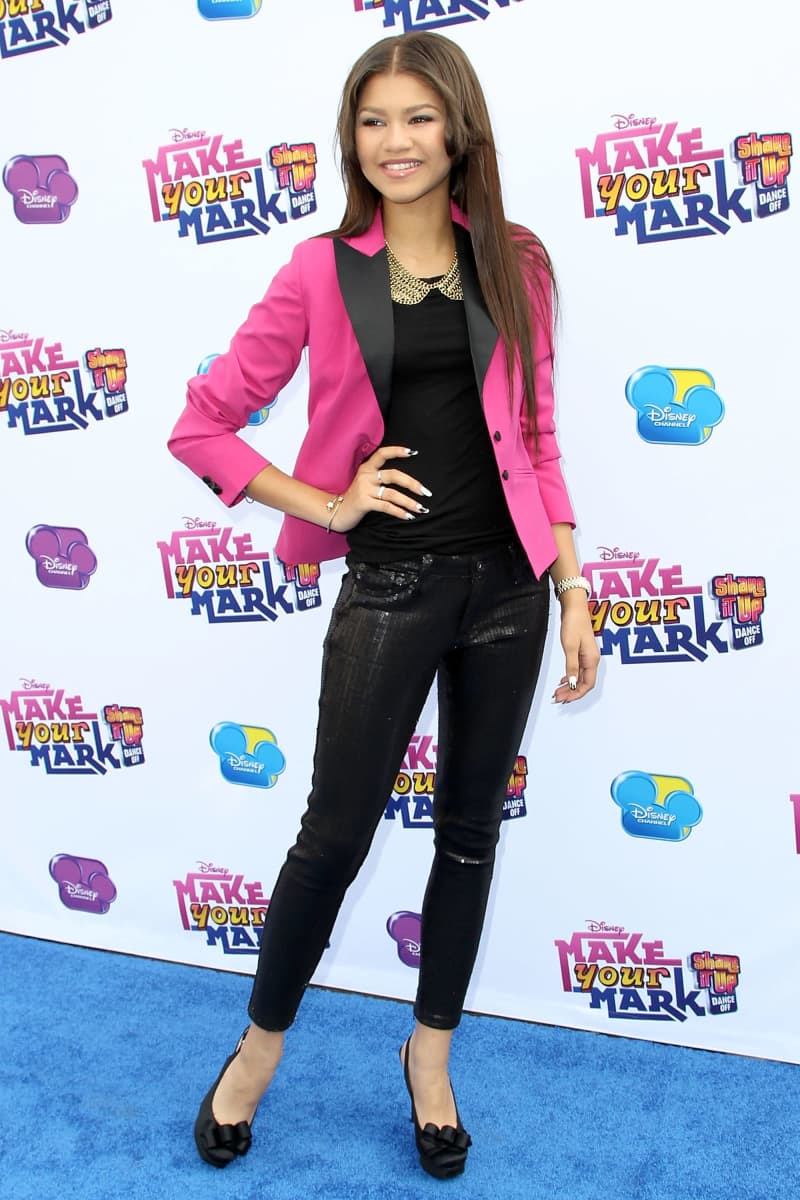 Firmly in her Disney years, Zendaya went to a few red carpet events in her teens and while the fashion has (erm) definitely dated, back in 2012 this was pretty stylish for a Disney red carpet.
2013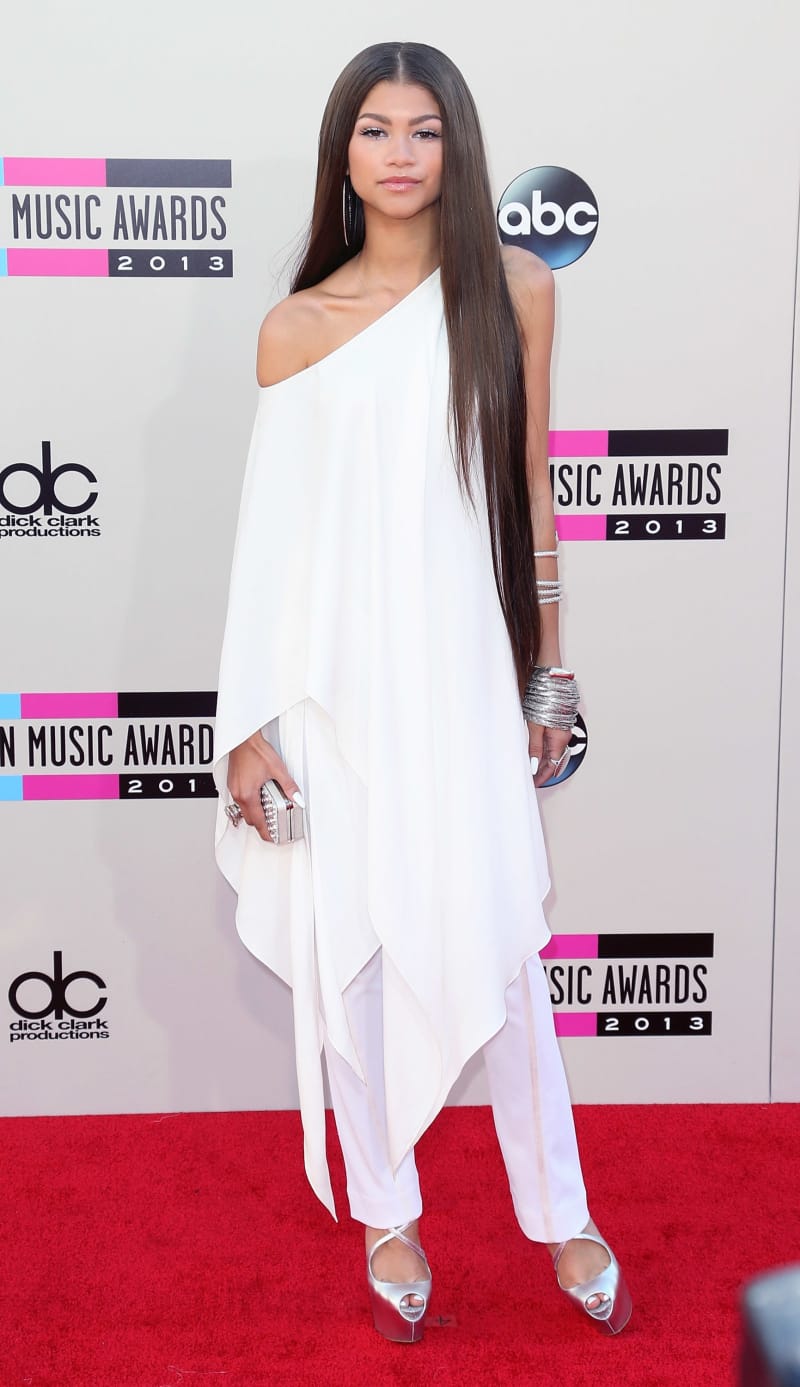 Even really early in her career (and at a young age), Zendaya was stealing the spotlight at Hollywood events. Her extra-long hair, '70s asymmetrical gown and silver accessories saw the singer and actress stand out at the American Music Awards, even though she wasn't a household name yet.
2014
For the BET Awards, Zendaya once again proved she was on the cusp of a style evolution in this blue set with platform heels. This was very much her music career era, and her fashion choices really reflected it as she went for edgy style over designer threads.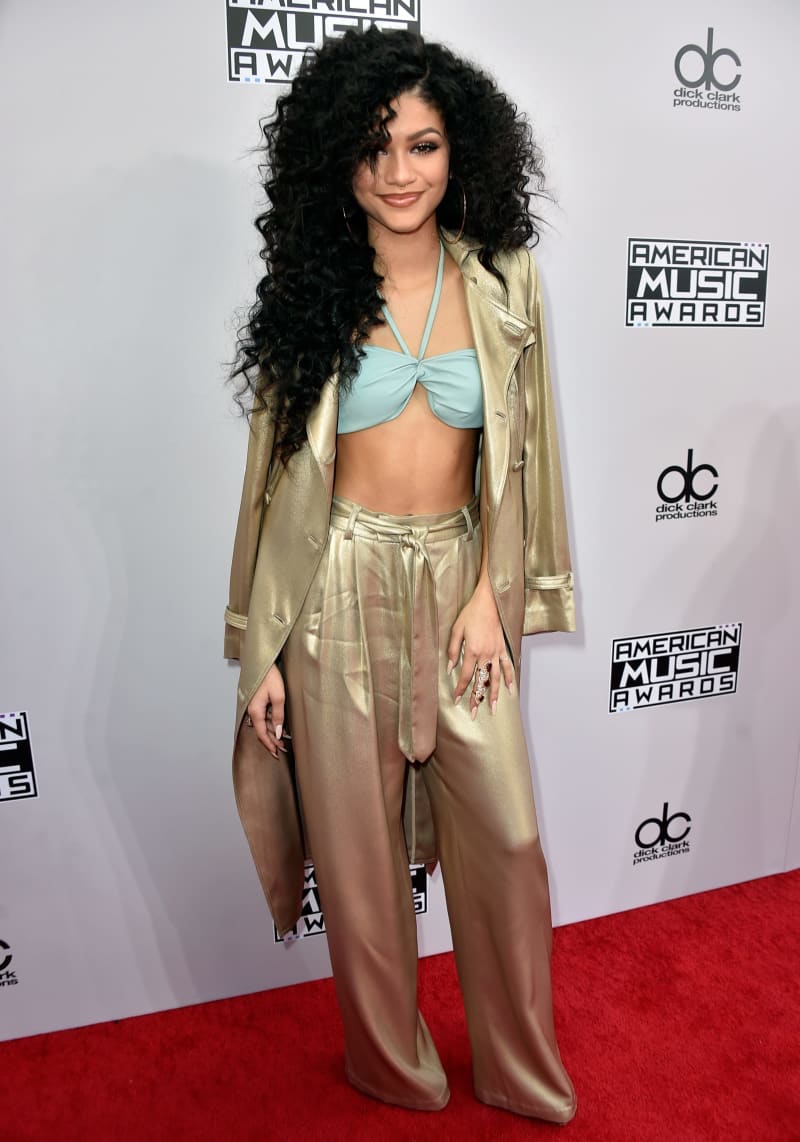 Again attending the American Music Awards, Zendaya was inching onto best dressed lists by late 2014 thanks to some great fashion, hair and makeup choices that worked seamlessly together to shift the star away from her Disney name and toward a more serious singer and actor status.
2015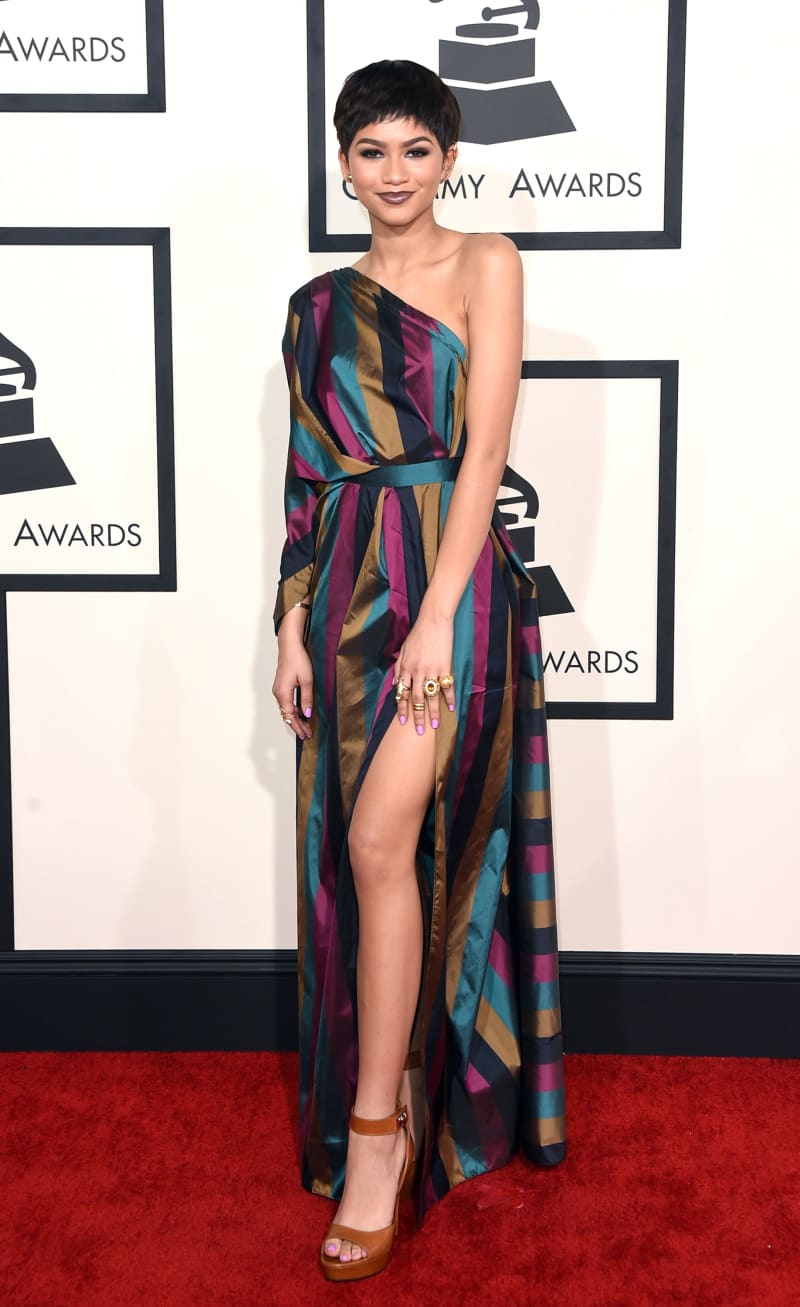 At this point Zendaya was just 18, but her style evolution was firmly underway. For the Grammy Awards in 2015, the star wore Vivienne Westwood paired with one of the most sleek and memorable pixie cuts in modern memory.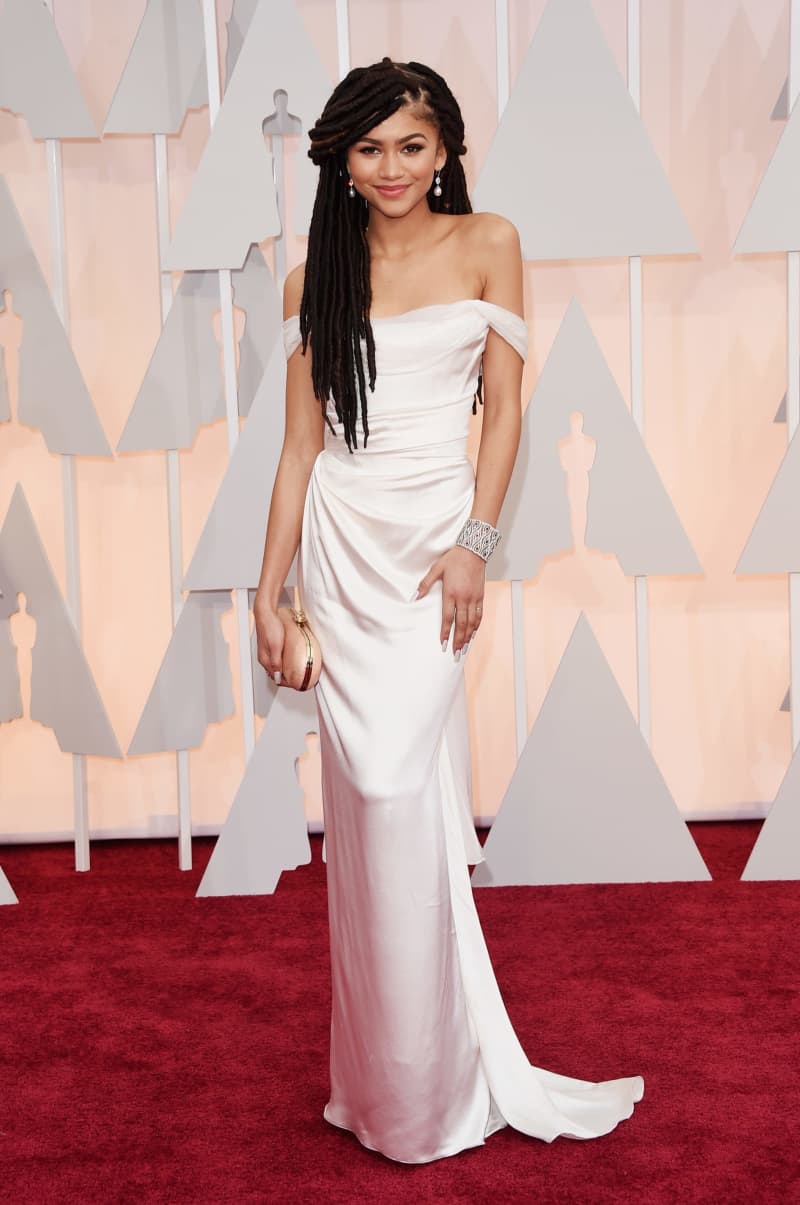 While most fashion aficionados adored this look from Zendaya, comments from Guiliana Rancic about her hair, which Rancic jokingly referred to as smelling like "patchouli oil" and "weed," led to Zendaya penning a Instagram post highlighting the racism these jokes carried. "There is already harsh criticism of African American hair in society without the help of ignorant people who choose to judge others based on the curl of their hair," she said at the time.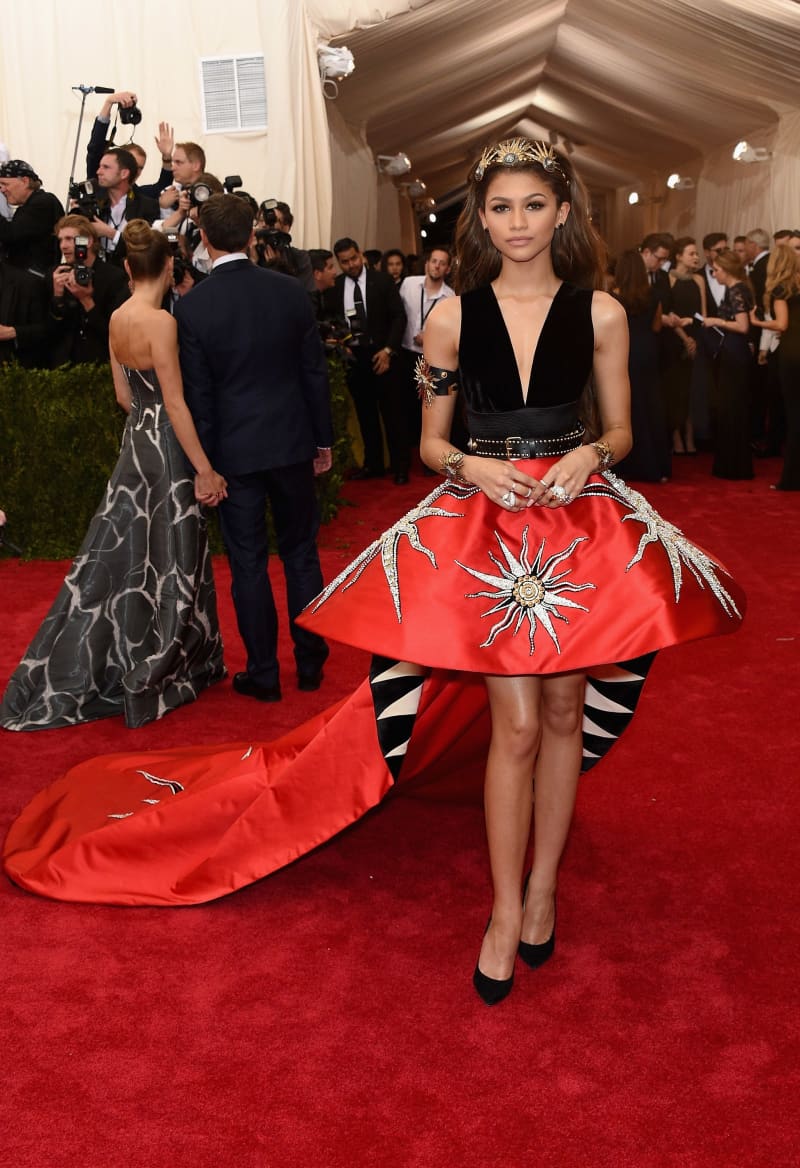 For her first Met Gala, Zendaya chose Fausto Puglisi in a gown with a velvet bodice and hand-embroidered crystal skirt with train. It was a stand-out look on the red carpet, and a major fashion moment for the actress.
2016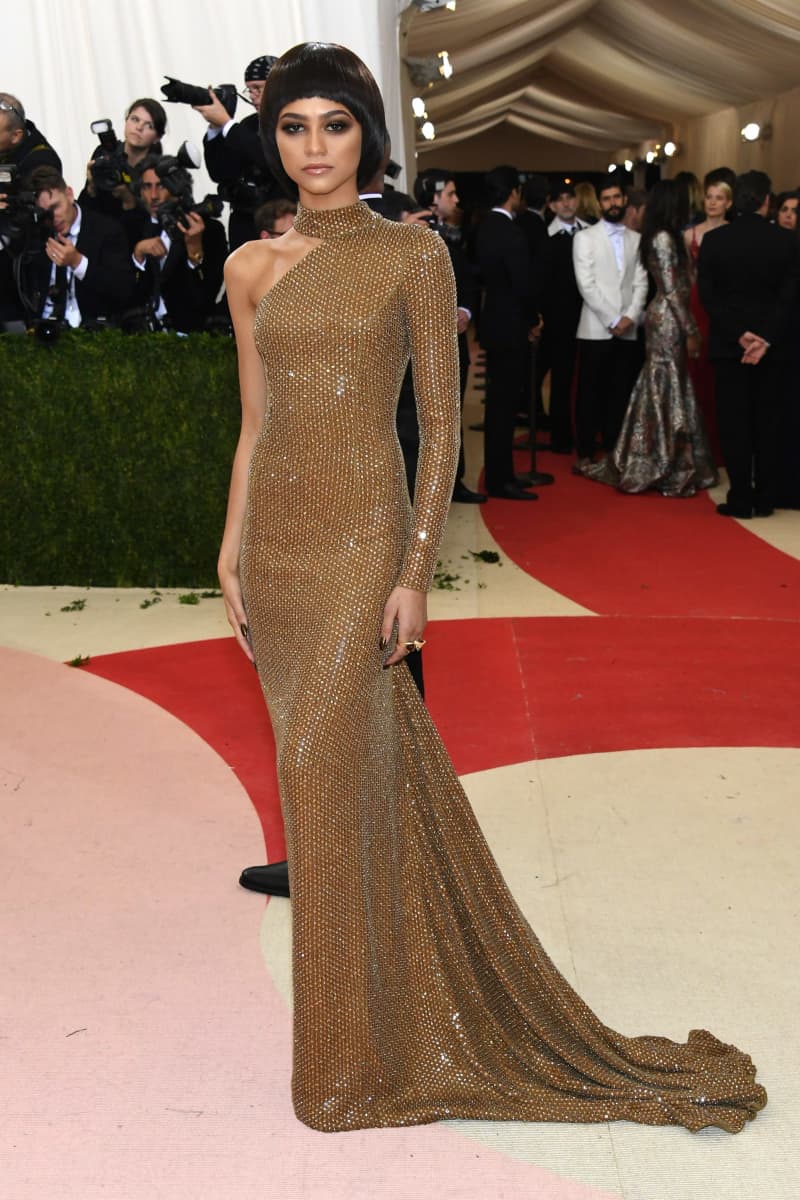 Returning to the Met Gala for the Manus x Machina: Fashion in an Age of Technology theme, Zendaya wore Michael Kors and a glossy, sleek bowl cut.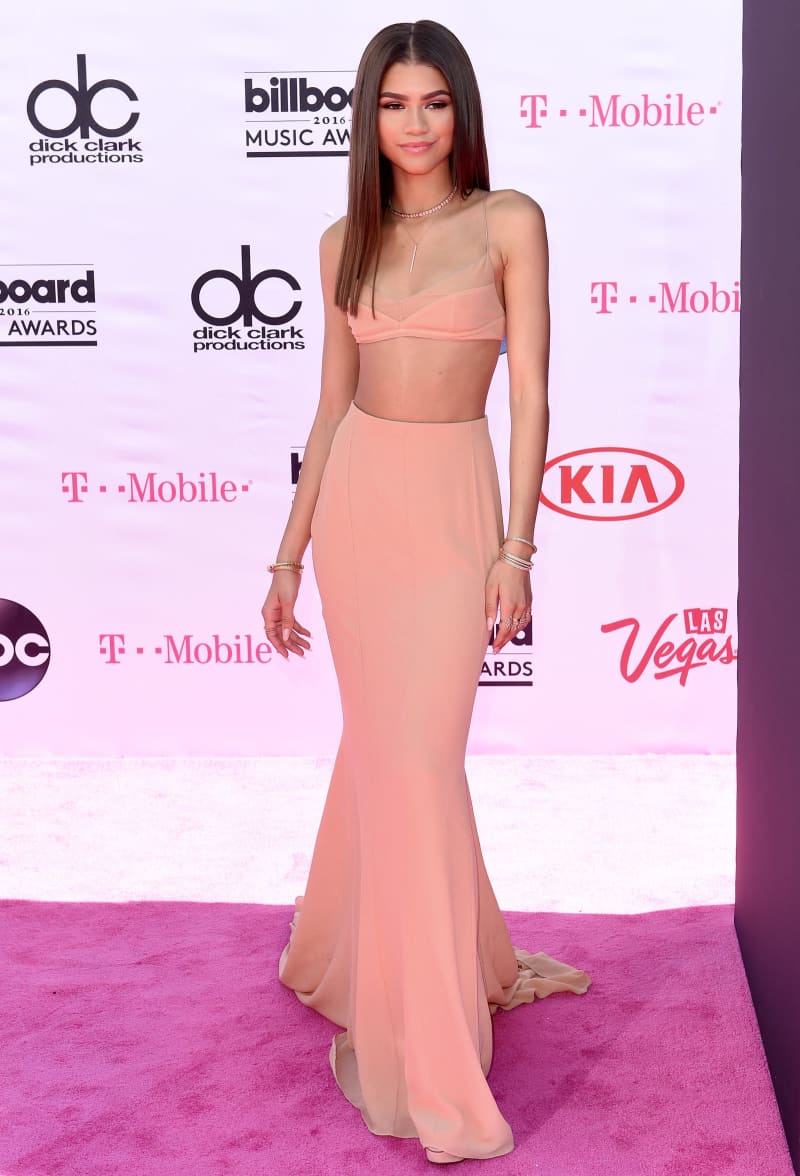 Zendaya has always flipped between minimalism and maximalism, and for the 2016 Billboard Music Awards she embodied low-key Californian style in a Calvin Klein bra top and fishtail skirt.
2017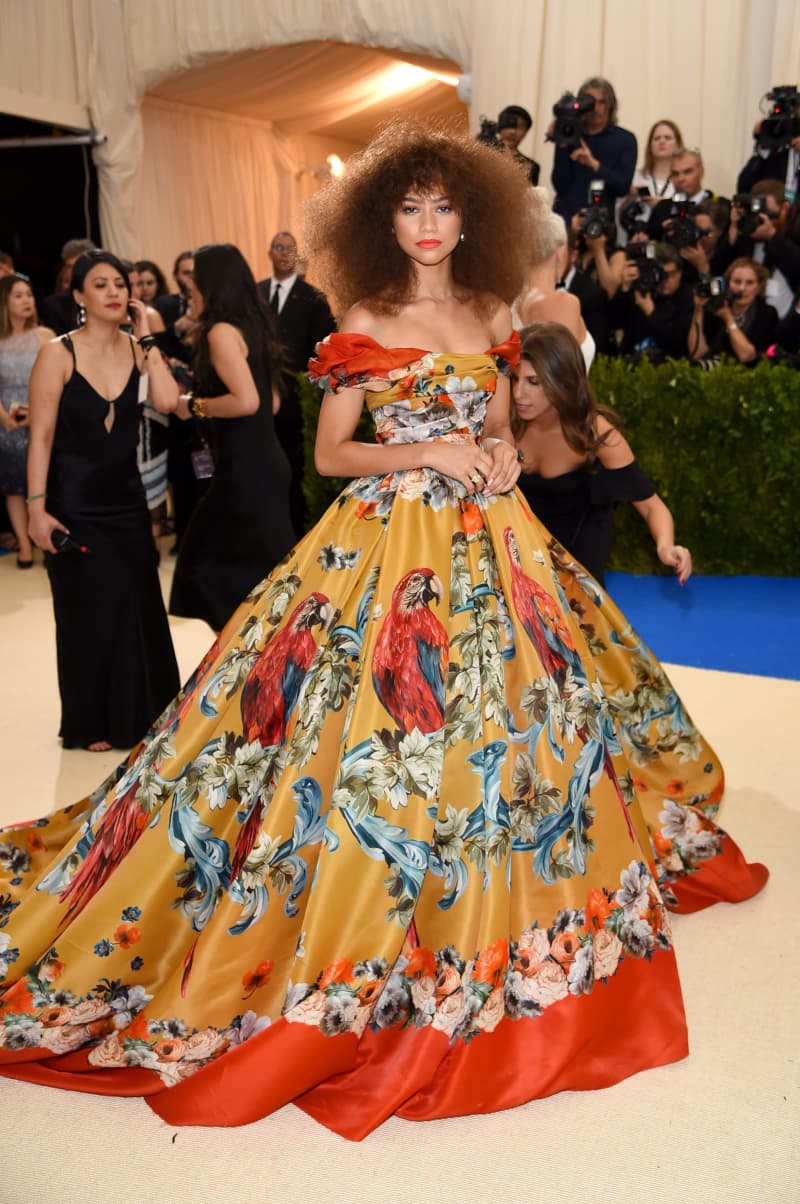 By 2017 Zendaya was a Met Gala staple, arriving at the Rei Kawakubo/Comme des Garcons: Art of the In-Between event in maximalist Dolce & Gabbana, which was easily one of the best fashion looks at the event.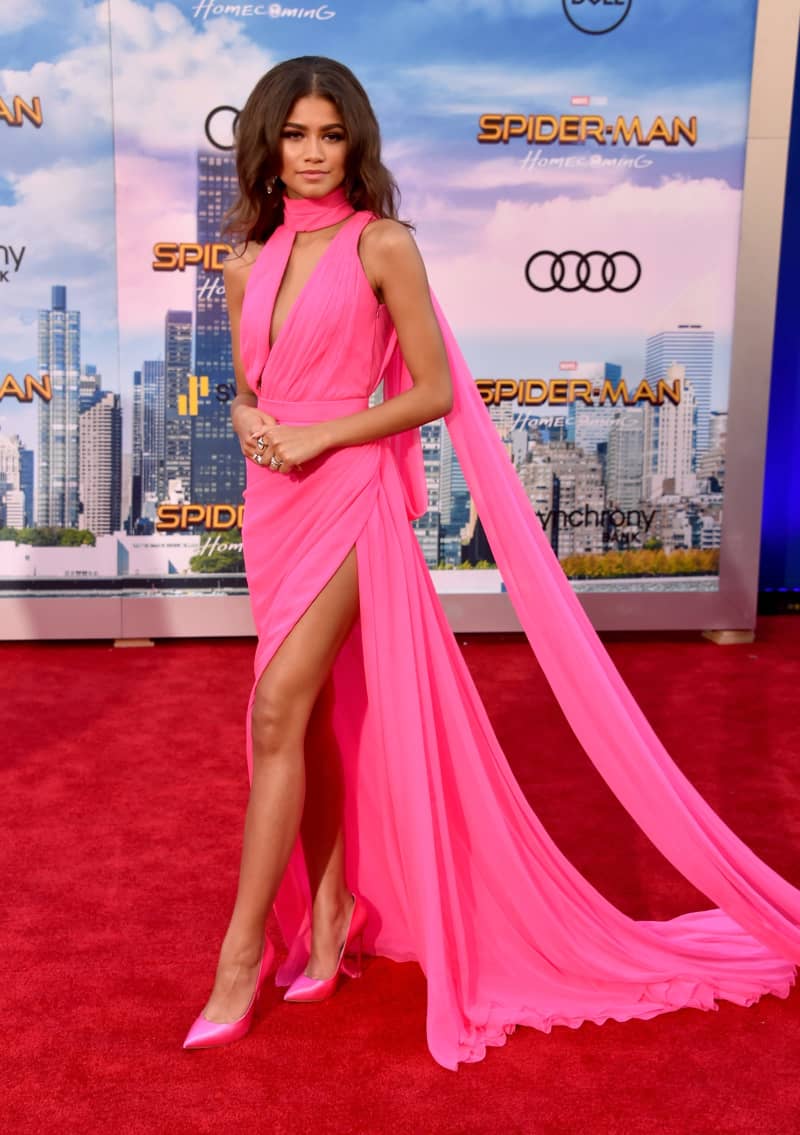 For the premiere of Spider-Man: Homecoming, Zendaya did Barbiecore before Barbiecore, teaming a Ralph & Russo pink gown with hot pink pumps.
2018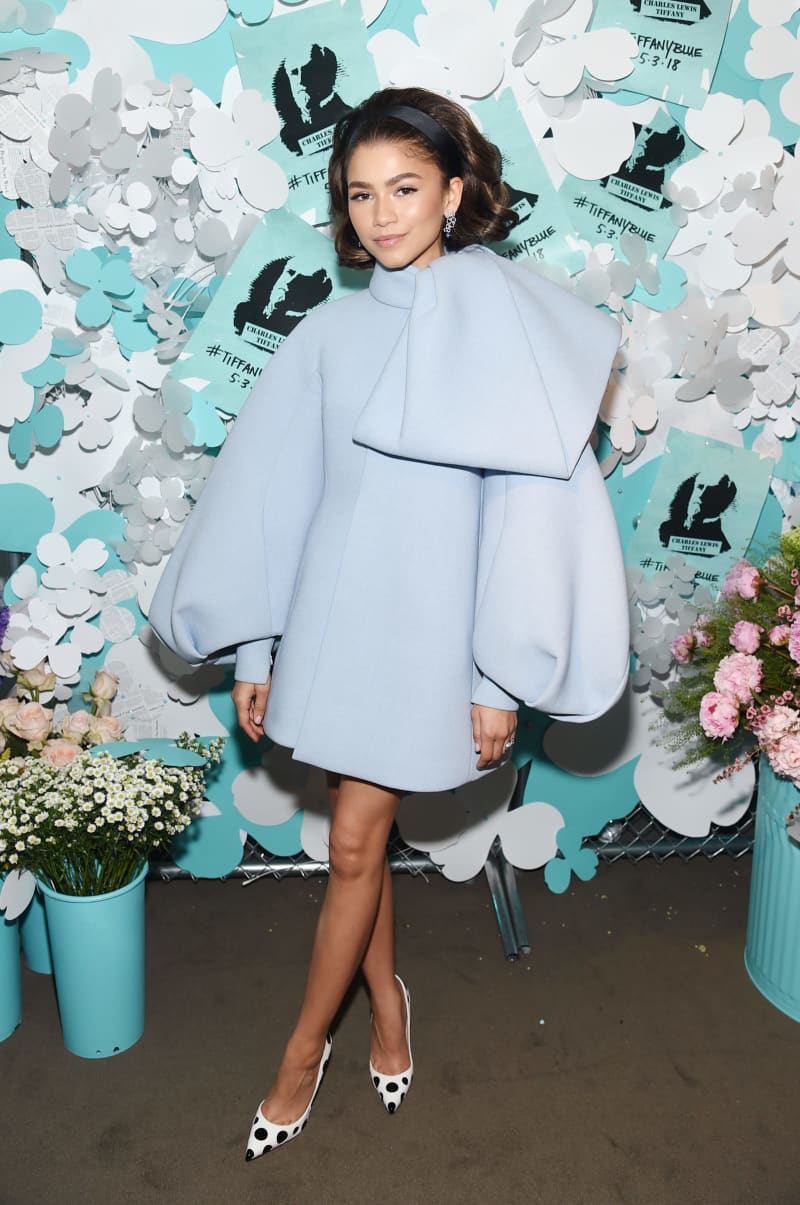 The Euphoria star is also a fan of a '60s moment, like this one at a Tiffany & Co. event in 2018. Wearing Dice Kayek Couture from 2014 and polkadot pumps, she was completely on brand (Holly Golightly would approve).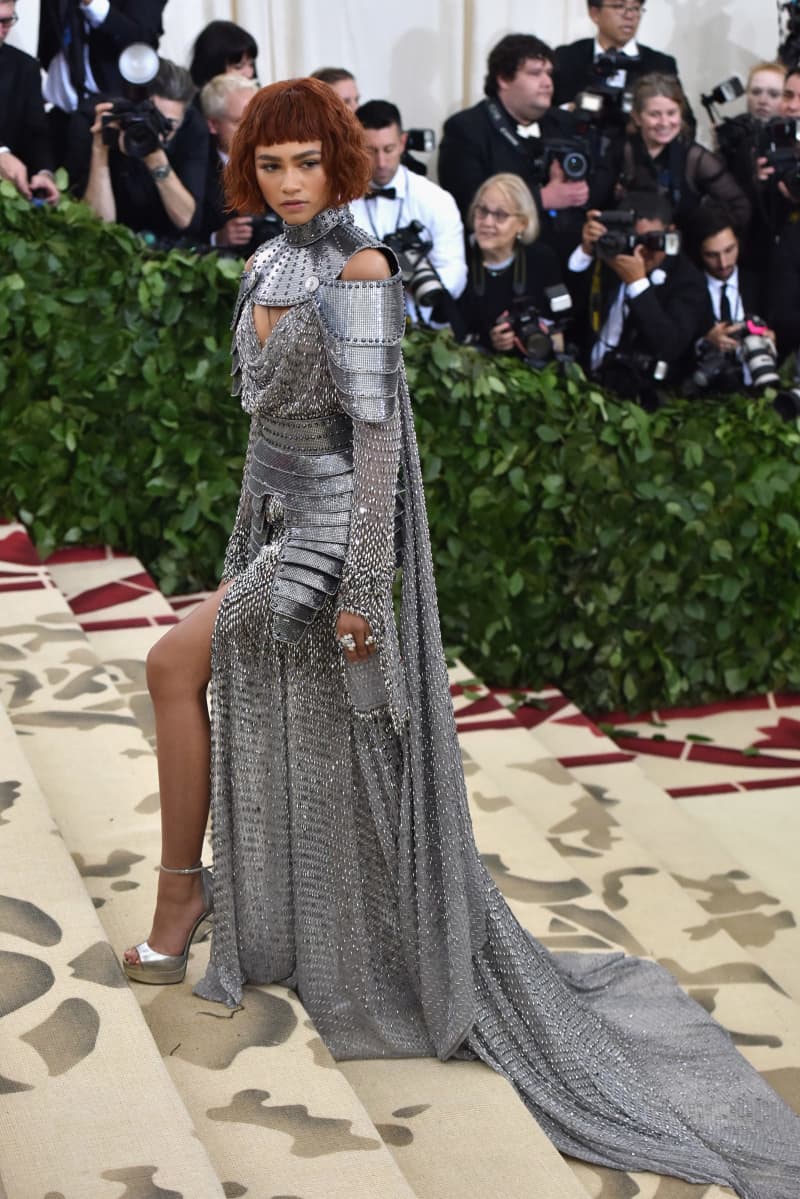 Continuing her reign as queen of the Met Gala, Zendaya wore custom Versace, channelling Joan of Arc for the Heavenly Bodies: Fashion & The Catholic Imagination theme.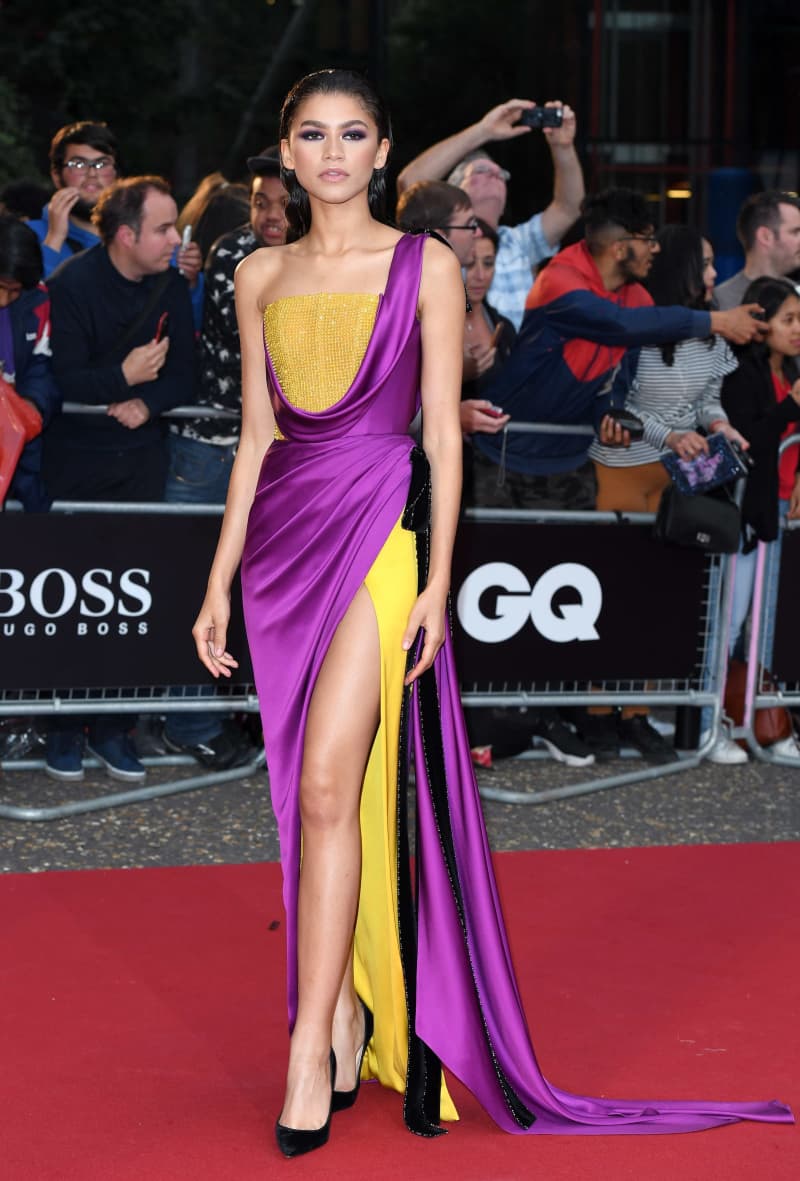 At the GQ Men of the Year Awards in London, the star wore favorite label Ralph & Russo, but did her own hair and makeup (very well, we might add).
2019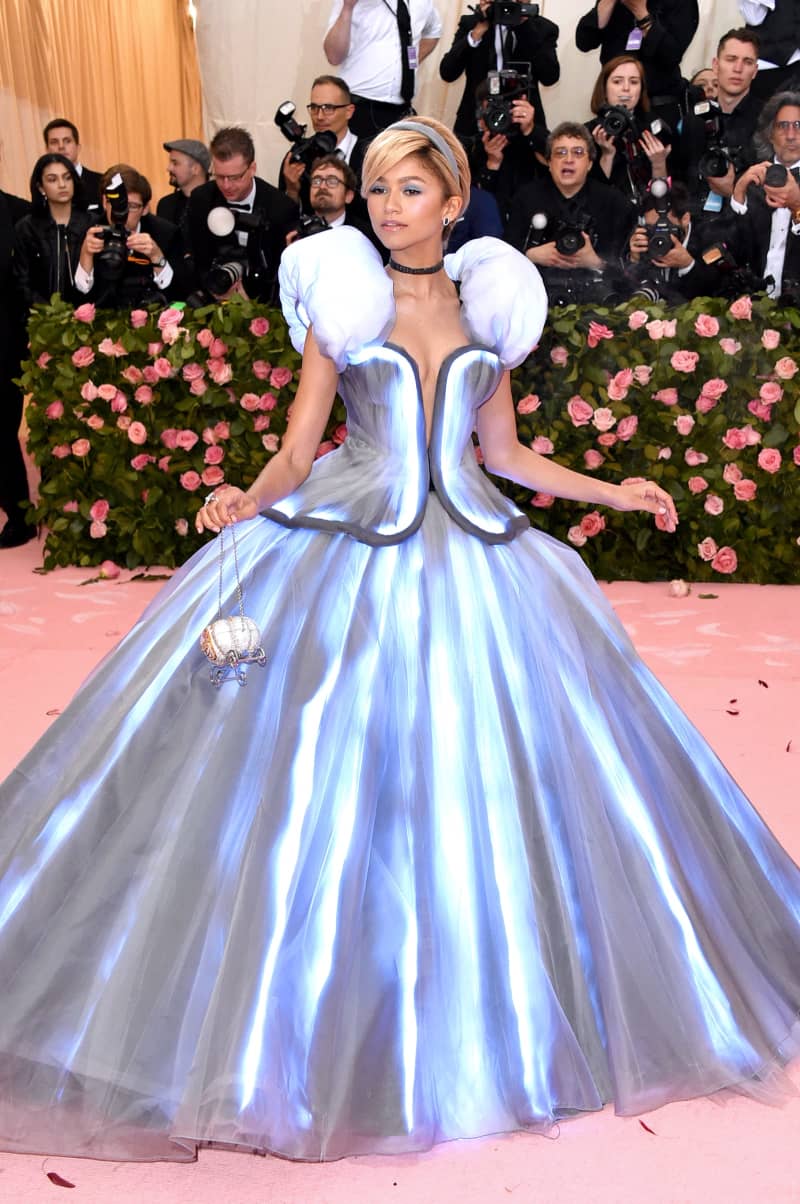 The star was unforgettable in this illuminated Cinderella gown by Tommy Hilfiger, chosen by Law Roach. While it polarized the fashion set (was it too thematic? Or just enough?), it remains one of the most memorable red carpet outfits in the event's history.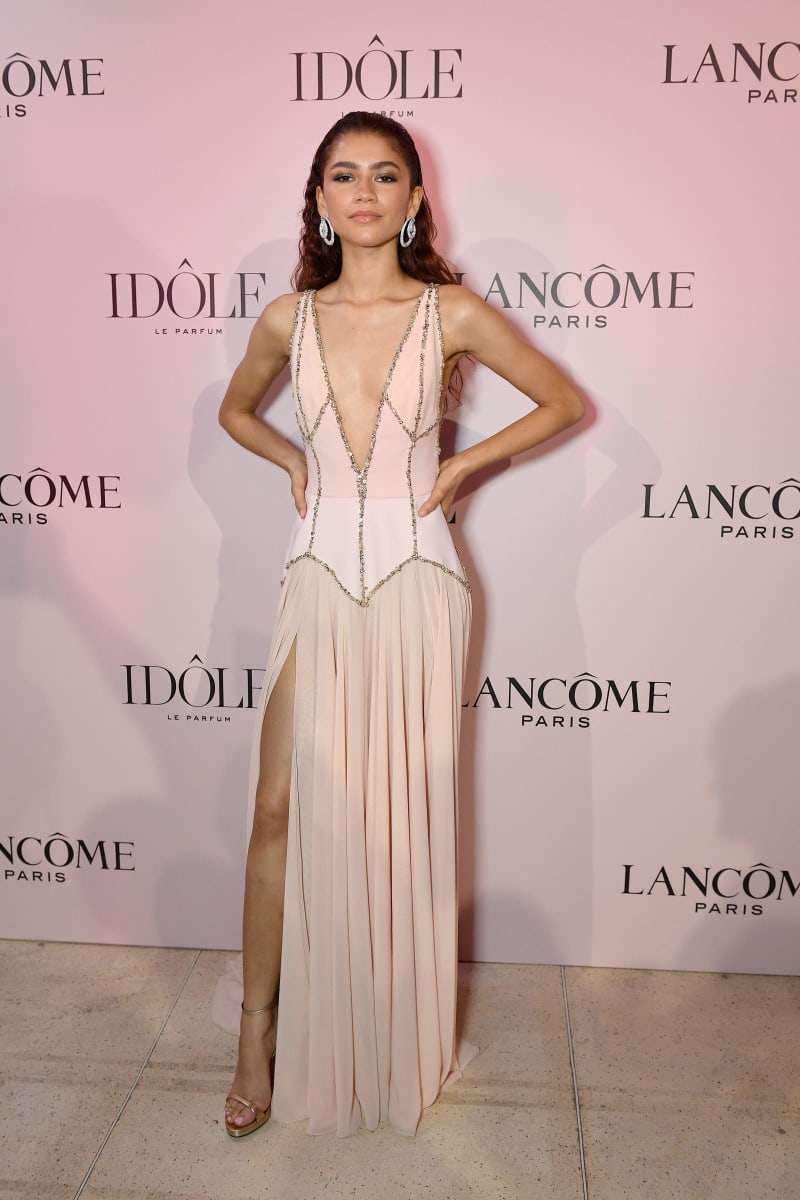 For the launch of her newly appointed role as face of Lancôme Idôle, Zendaya wore Georges Hobeika, a ballerina-inspired column dress with a thigh-high split and deep plunge.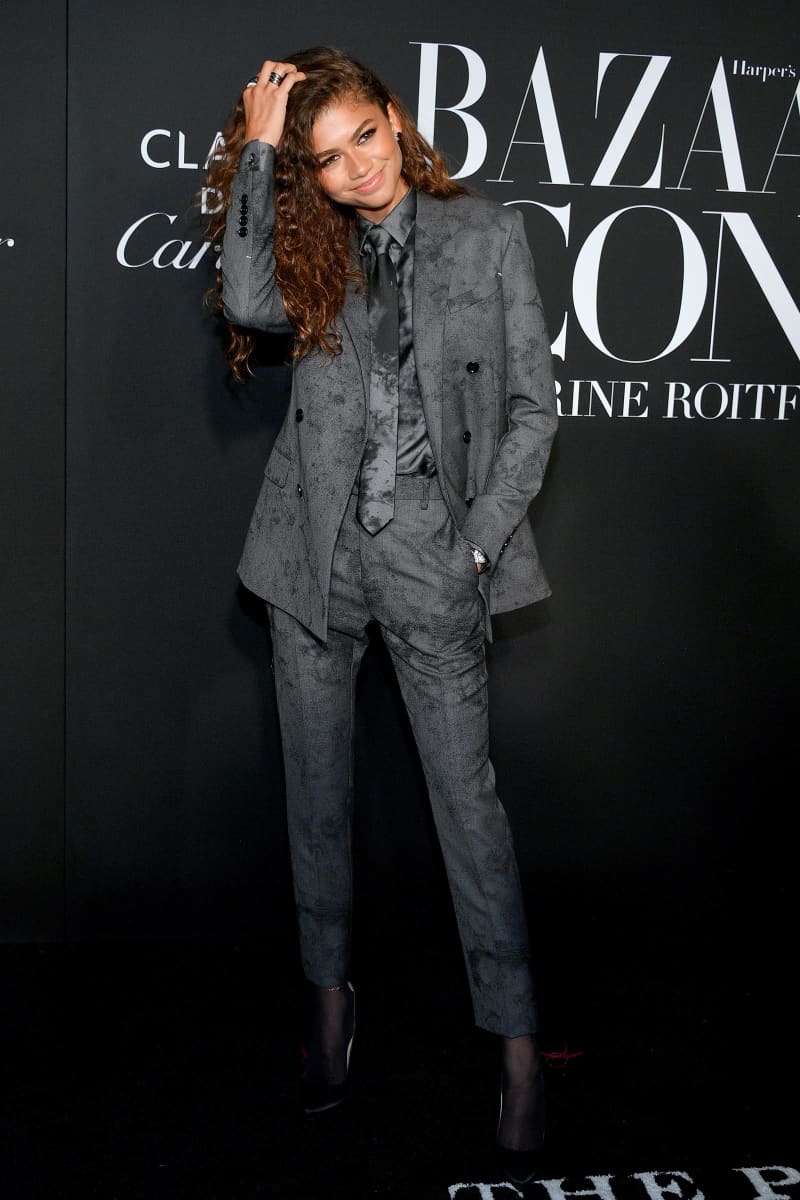 One minute, Zendaya was dressing hyper-feminine in 2019. The next, she leaned into masculinity such as this suit by Berluti. Does she ever miss?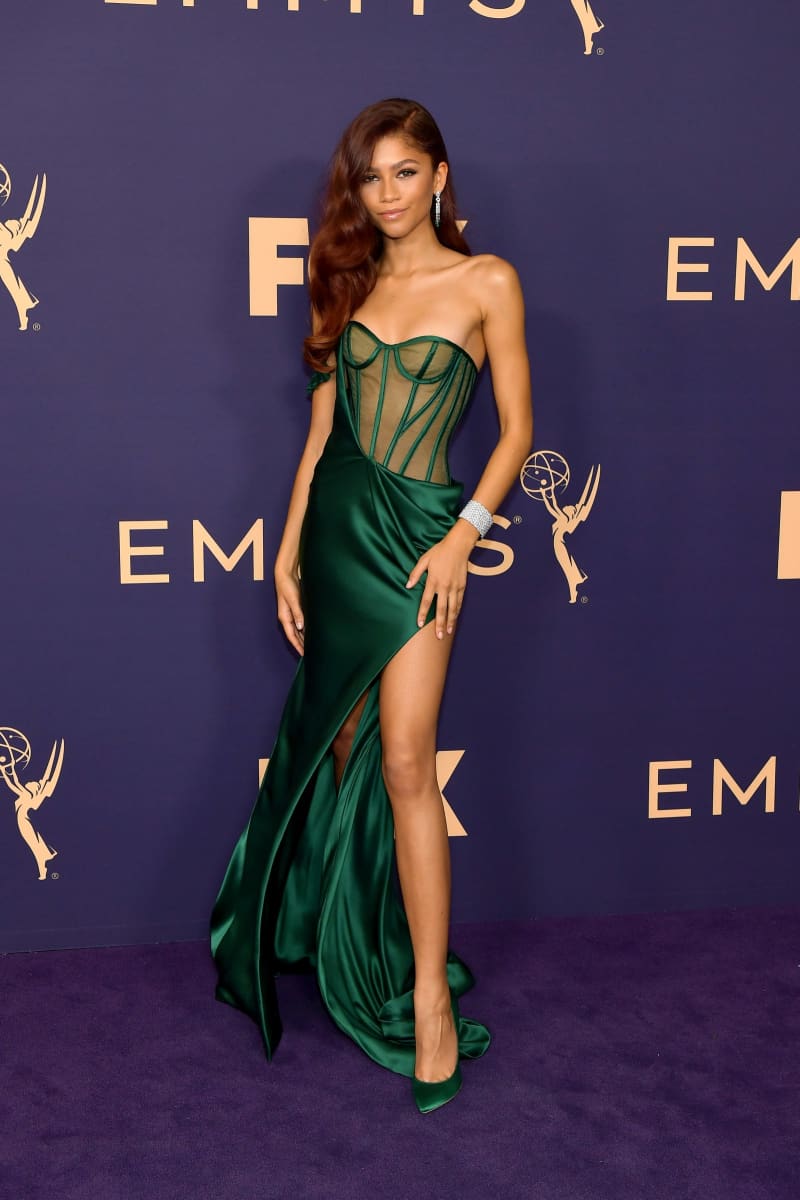 Giving Poison Ivy from Batman in this Vera Wang corset dress (or is it Ariel from The Little Mermaid), Zendaya dominated the red carpet at the 2019 Emmy Awards.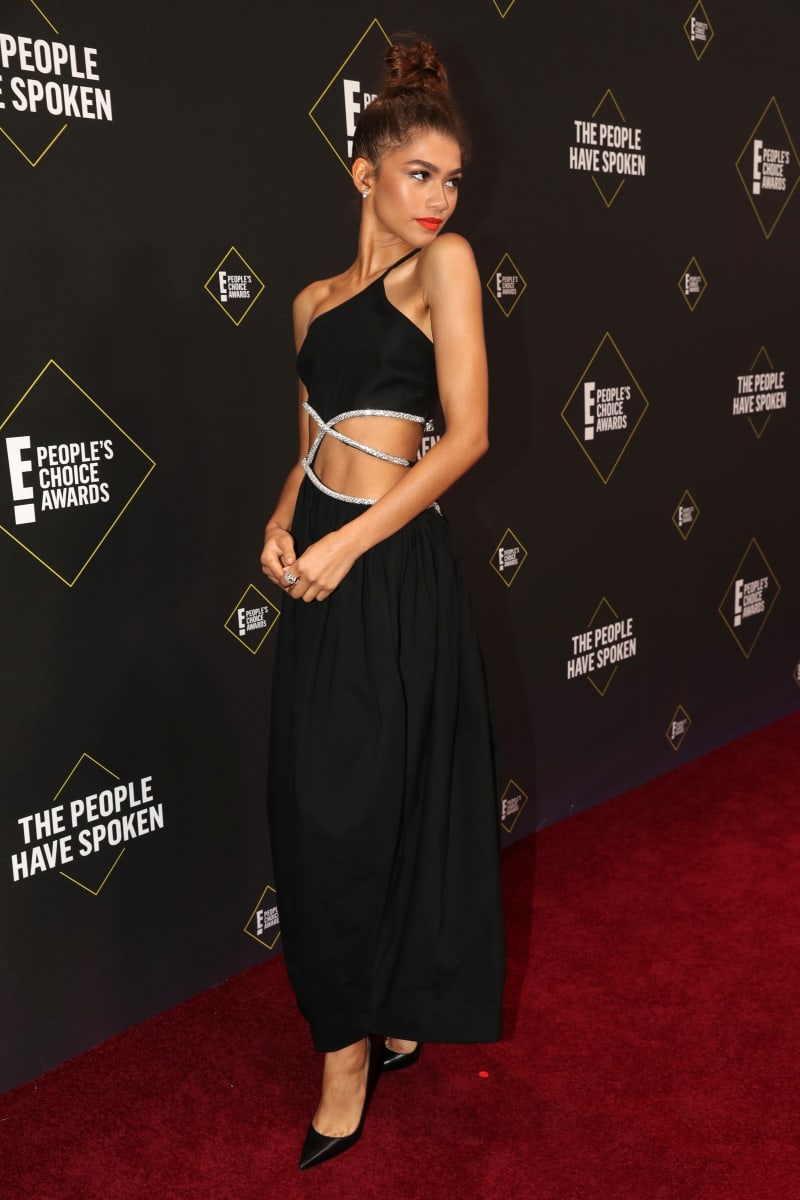 Zendaya in Australian designer Christopher Esber at the E! People's Choice Awards was a moment, not just for the fashion but in her style evolution — this is one of the star's best red carpet looks of all time.
2020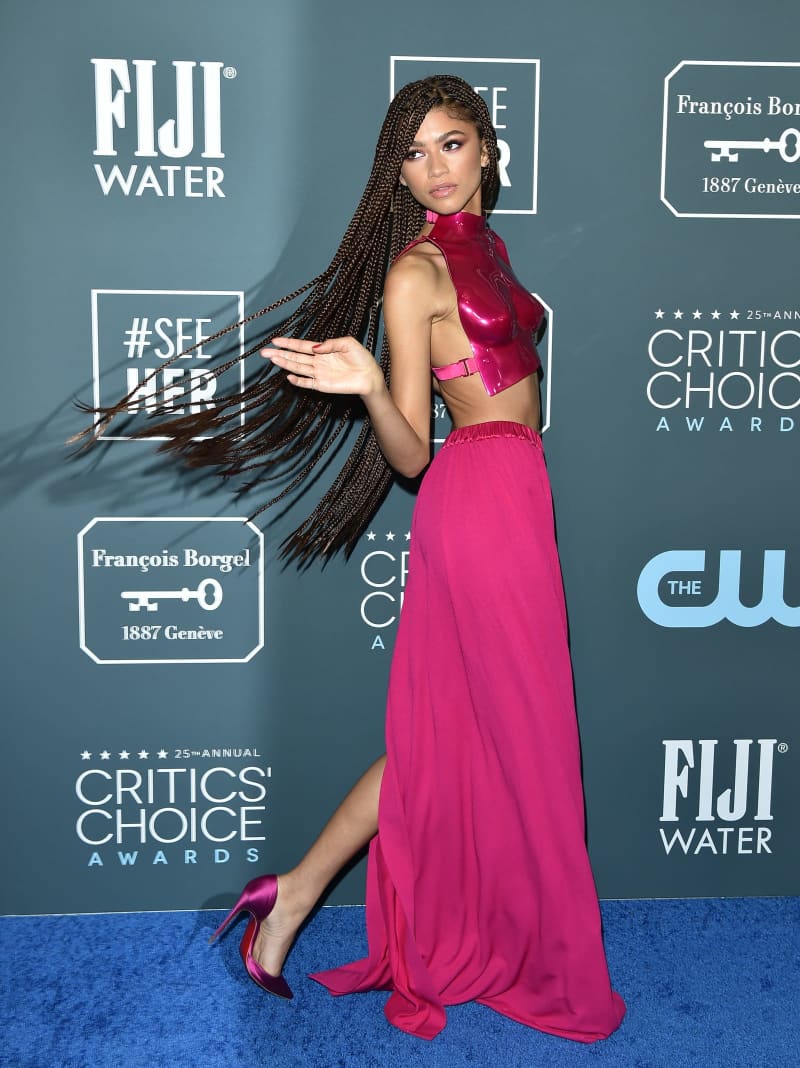 2020 might have been a brief year for red carpet events and Hollywood fashion, but for Zendaya it was a formative time when it came to her personal style. Law Roach catapulted the actress into the big leagues sartorially, and this moulded Tom Ford crop and slinky skirt look was a pivotal moment.
2021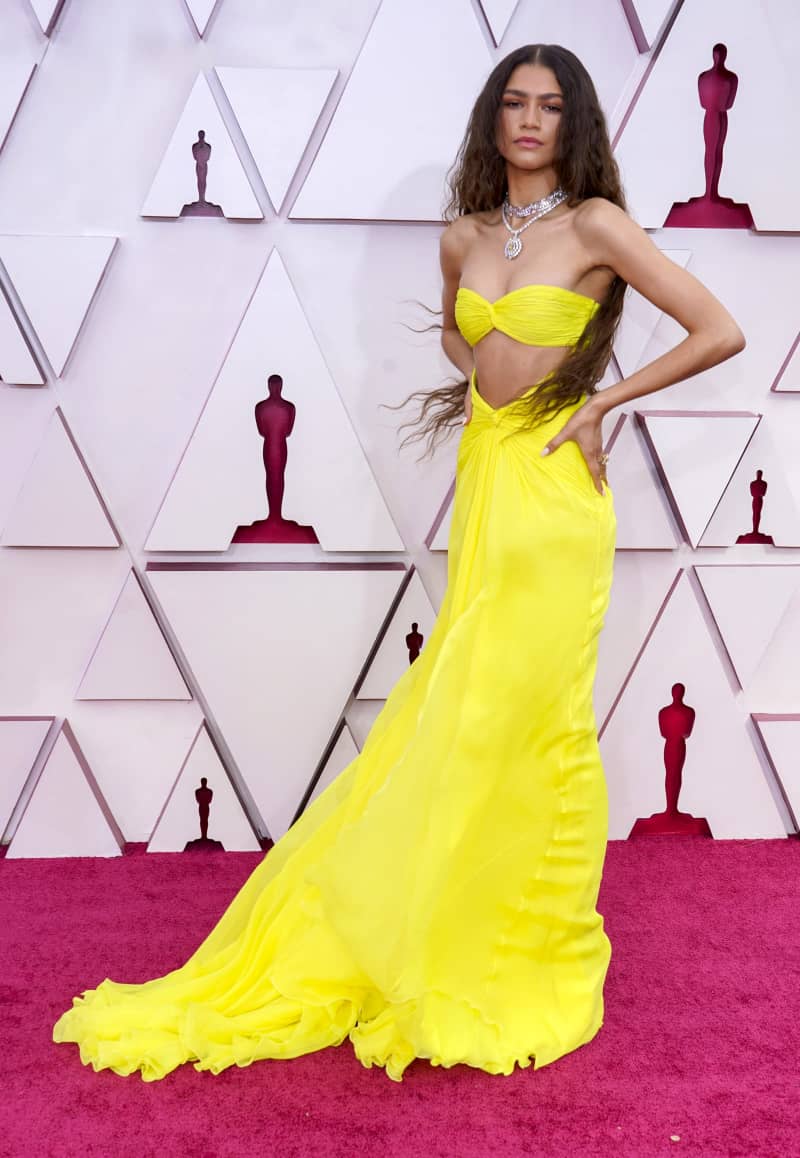 The pandemic (and its impact on Hollywood fashion events) did not slow down the actress at all — here at the 2021 Academy Awards in Valentino, the star shone.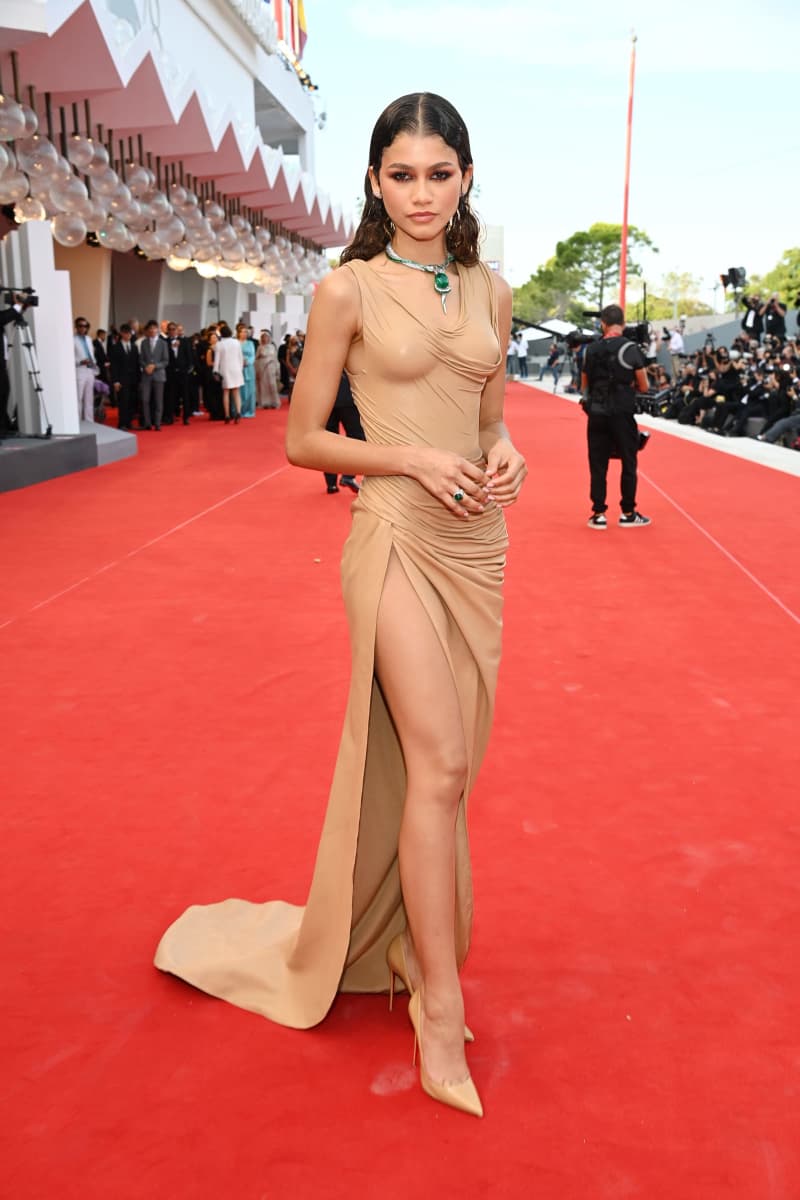 Is this Zendaya's best fashion look in history? We think maybe — the wet-look Balmain gown was a showstopper in 2021, and remains one to this day. The way it was perfectly molded to her body so it literally looked painted on? The Bulgari necklace? We're still not over it.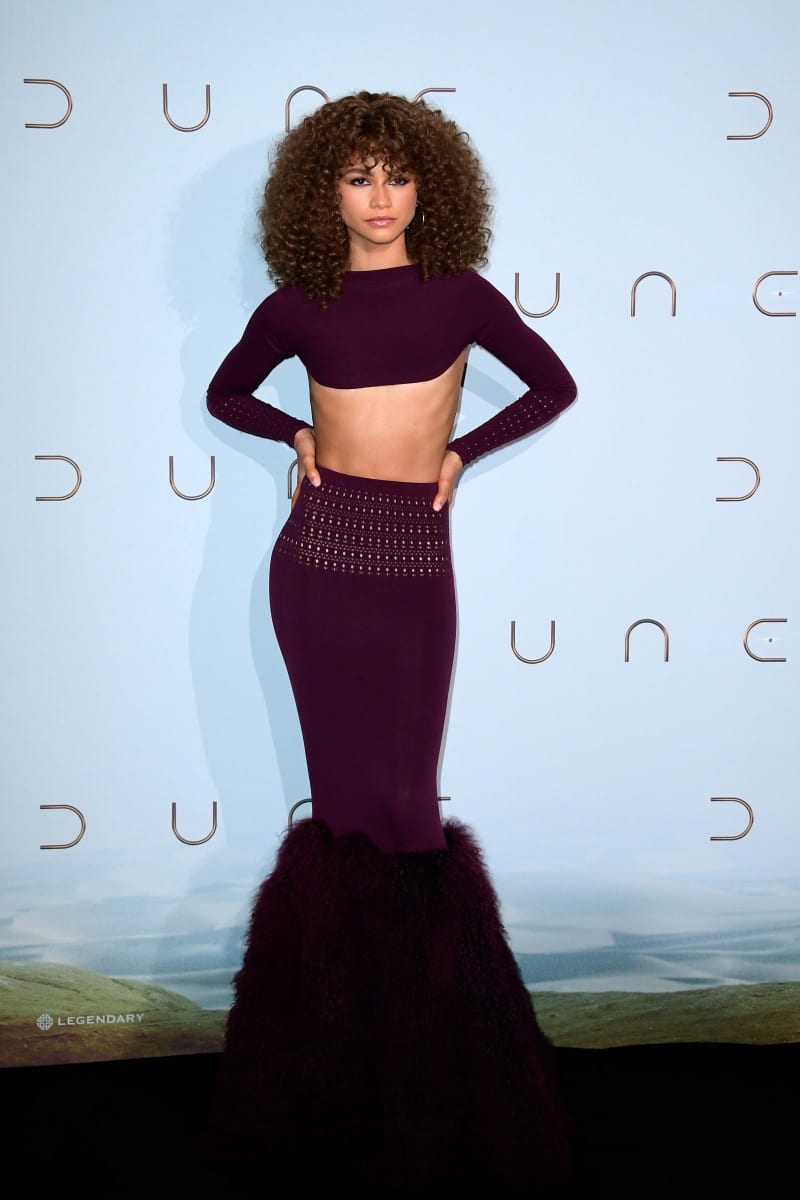 Wearing a maison Alaïa two-piece for the Dune photocall in Paris, Zendaya proved she was very much a fashion legend of modern times.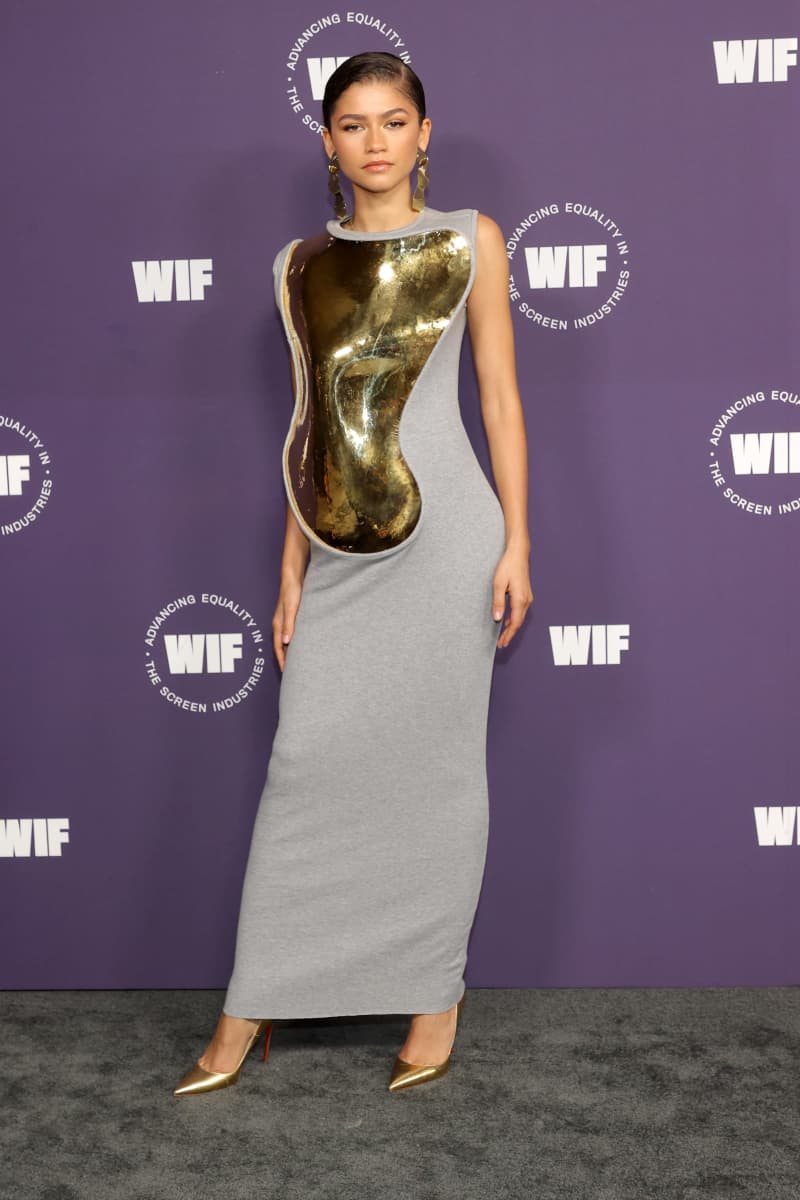 Zendaya chose avant-garde drama in this Loewe gold breastplate dress straight off the fashion house's 2021 runway, worn to the Women In Film Annual Award Ceremony.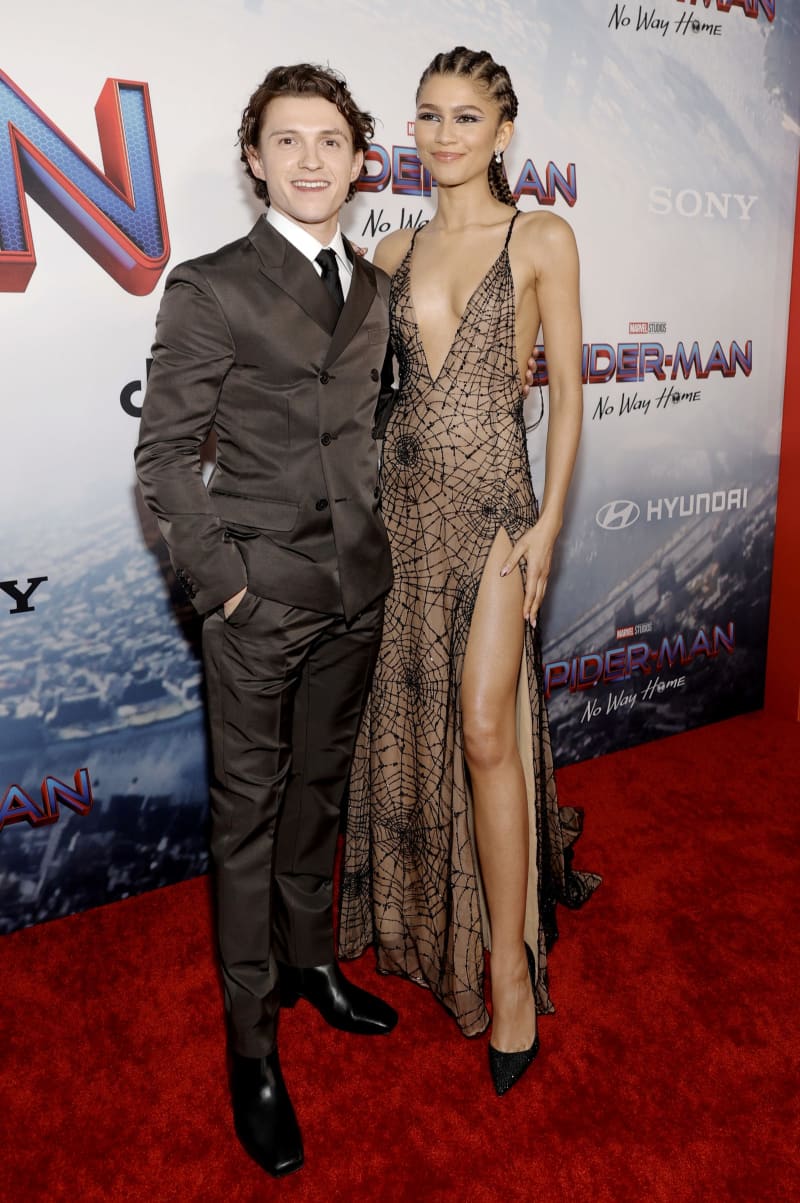 Walking the red carpet with boyfriend Tom Holland for the Spider-Man: No Way Home L.A. premiere, Zendaya wore a clingy, custom-made Valentino gown with — yes — spider web embellishments.
2022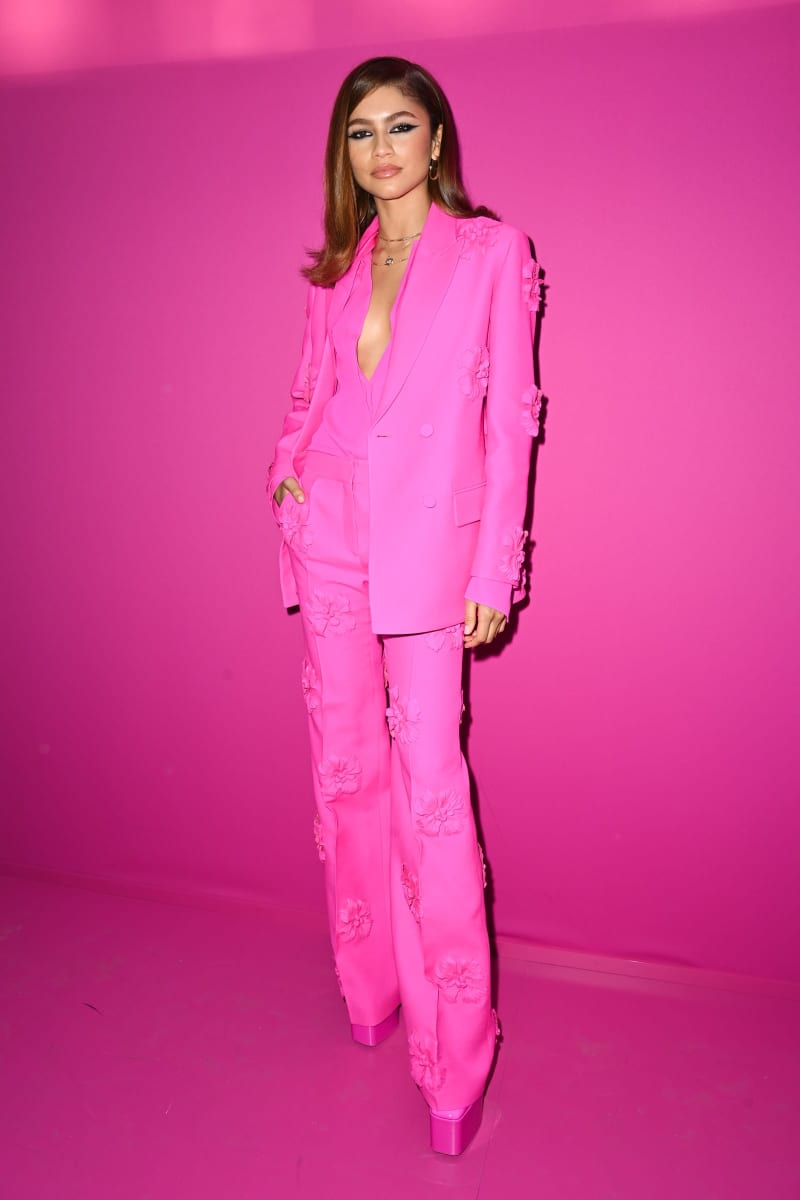 At Valentino's Womenswear Fall/Winter 2022/2023 show in Paris, Zendaya once again went for complete Barbiecore in a head-to-toe hot pink suit by the fashion house (along with their coveted platforms).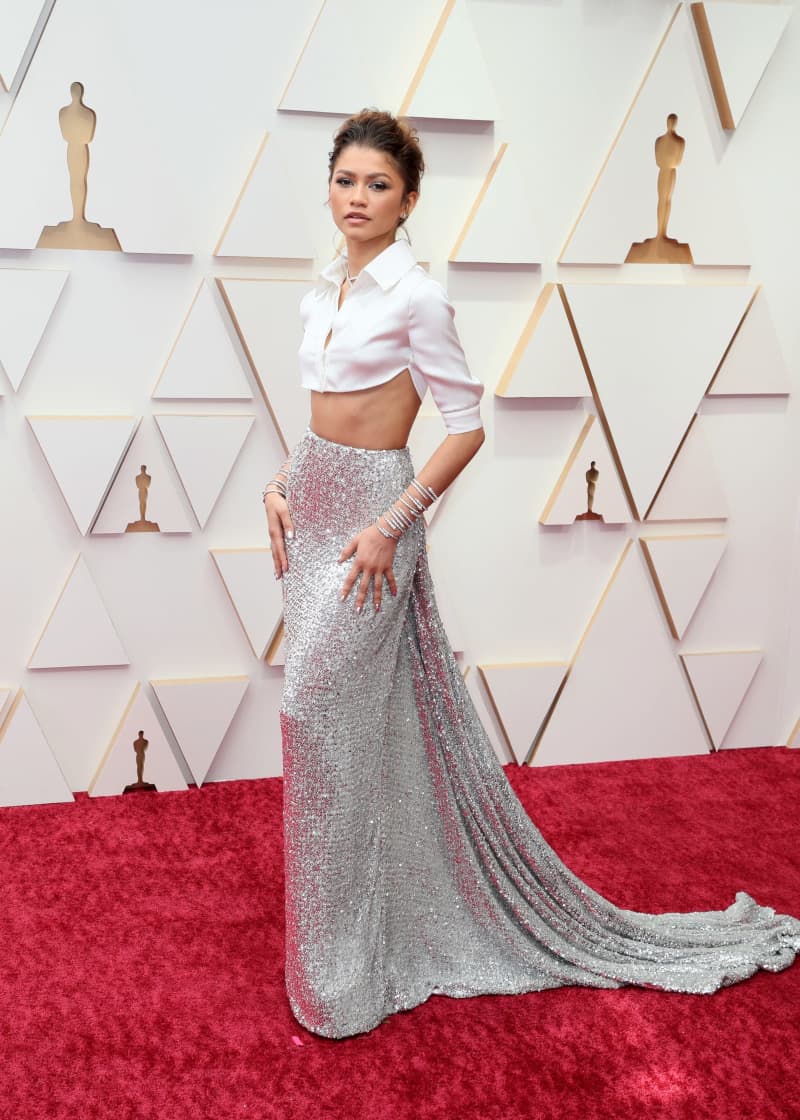 Some loved this twist on businesswear and red carpet glamour, others hated it. Regardless, Zendaya's custom Valentino set by creative director Pierpaolo Piccioli was very much talked about (and we adored it).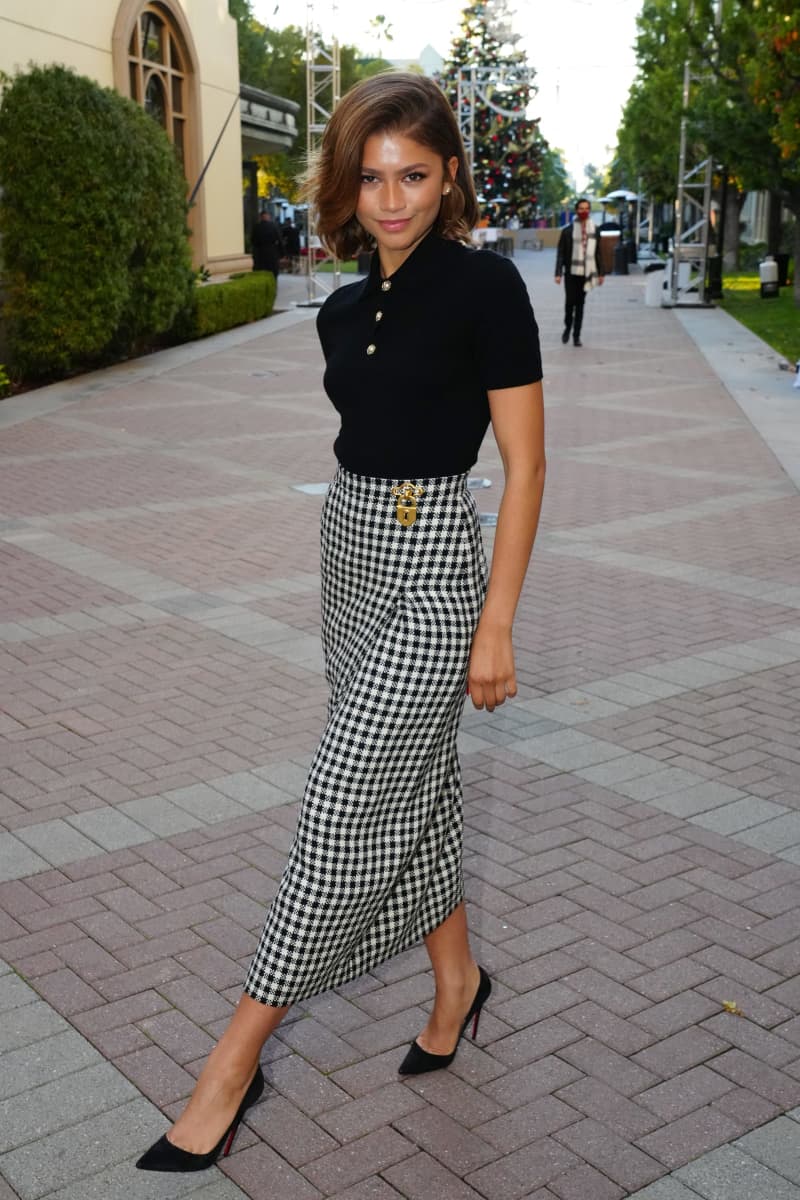 Even away from the red carpet, Zendaya was proving herself as a fashion icon. Here, she attends a Euphoria event in a '50s-inspired pencil skirt and button-up knit blouse. This was also the debut of her chic bob haircut.
2023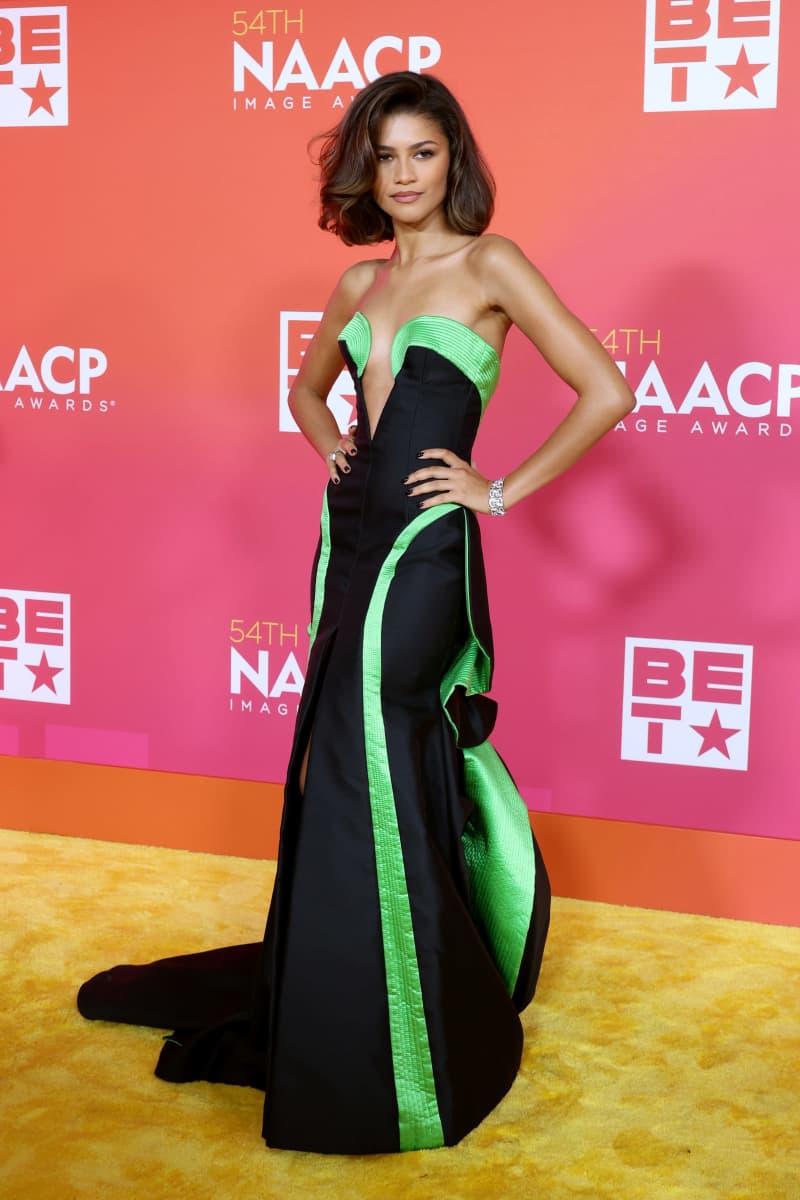 For the 54th NAACP Awards, Zendaya had a costume change — and both outfits were standouts. For the red carpet, the actress wore a vintage Versace gown from the fashion house's Spring/Summer 2002 collection, once again the work of Roach.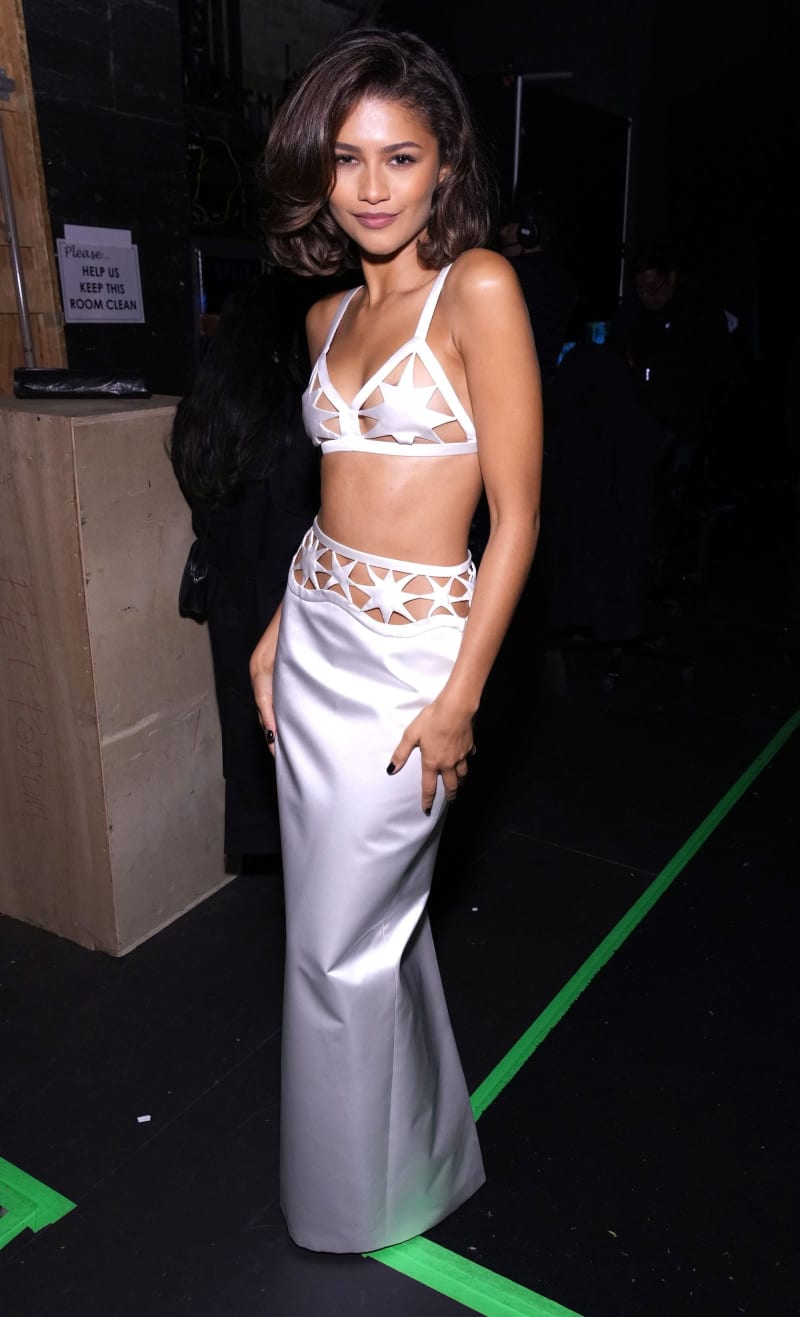 Later in the evening, the star changed into another vintage moment — this time a set by Prada from their Spring/Summer 1993 collection.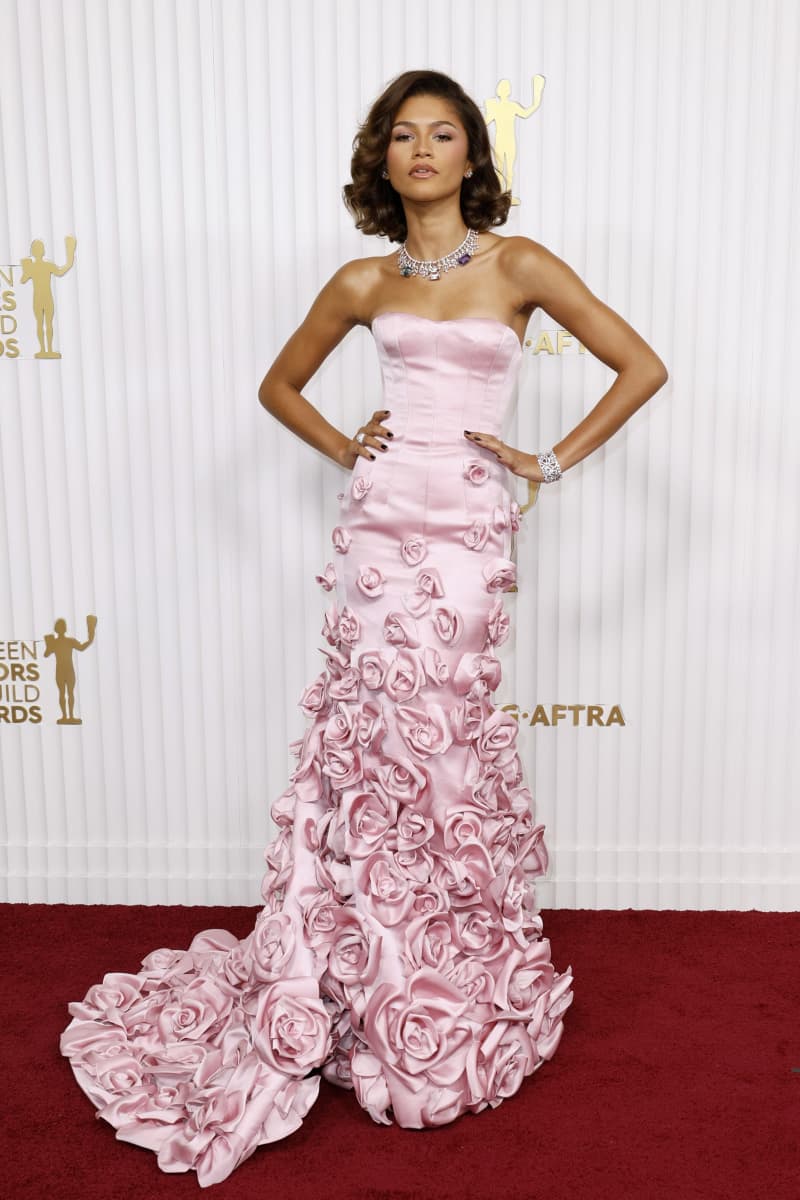 In complete contrast to her NAACP Image Awards looks, Zendaya chose a dramatic pink floral gown by favorite designer Valentino, looking every bit an Old Hollywood star.
The post Zendaya Might Have the Best Style Evolution in Hollywood History appeared first on Grazia USA.