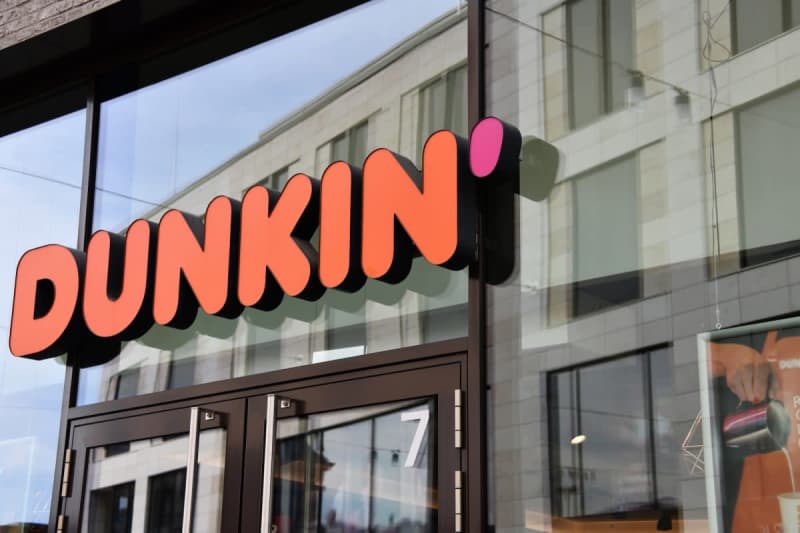 By Brian O'Connell
Dunkin' confirmed that it pulled the plug on the fan favorite coffee and hot chocolate combo.
After a decadently satisfying 23-year run, the ubiquitous Dunkin' (DNKN) - Get Free Report Dunkaccino is no more.
On March 14, the Canton, Mass.-based donut and coffee chain has confirmed that it is pulling the plug on the fan favorite coffee and hot chocolate drink combination after early speculation from fans of the Dunkaccino started to emerge online.
DON'T MISS: Dunkin' Introduces Spring Time Menu, New Deals
"As we focus on innovation and finding new ways to delight guests, we continually evolve our menu in an effort to deliver a fast, frictionless experience," a company spokesperson told Today.com.
The Dunkin' Drink That Got Al Pacino Rapping
First launched in the faraway year of 2000, the Dunkaccino has entered Dunkin' lore as one of its most famous and popular concoctions. The drink described as a "unique blend of coffee and hot chocolate flavors" has its own fan pages on Twitter and Reddit and even made a memorable cameo in the 2011 Adam Sandler film "Jack and Jill."
In it, Al Pacino memorably rapped about his favorite treat at Dunkin'.
"You want creamy goodness, I'm your friend/ Say hello to my chocolate blend," Pacino rhapsodized in the film.
Now both the hot and frozen versions of the Dunkaccino join the Peanut Butter Cup Macchiato and the Hazelnut Swirl as drinks that, among other, have been cut from Dunkin' menu recently.
On its website, Dunkin' had previously called the Dunkaccino as a way to "add extra indulgence with delicious whipped cream."
'The Chance For Its Return'
The decision to retire the drink immediately spurred some online outrage. One fan in Boston even released a TikTok video showing fans how to customize something similar — by ordering a hot chocolate with a Turbo shot of espresso.
There is a sliver of hope the Dunkaccino may not be deep-sixed for good. While chains streamline and update menus all the time, messing with something very popular occasionally brings forth a wave of outrage that gets the decision turned around.
The most prominent recent example is when Unilever (UNLYF) 's Klondike announced plans to retire the Choco Taco last summer. After storied horror writer Stephen King joked that the next to fall would be "American democracy," Klondike said that the treat's "overwhelming support" had pushed the brand to "reconsider [its] long-term plans."
Dunkin', too, left the door open for a potential return.
"The Dunkaccino is retired for now, but there's always the chance for its return in the future," a company spokesperson stated.