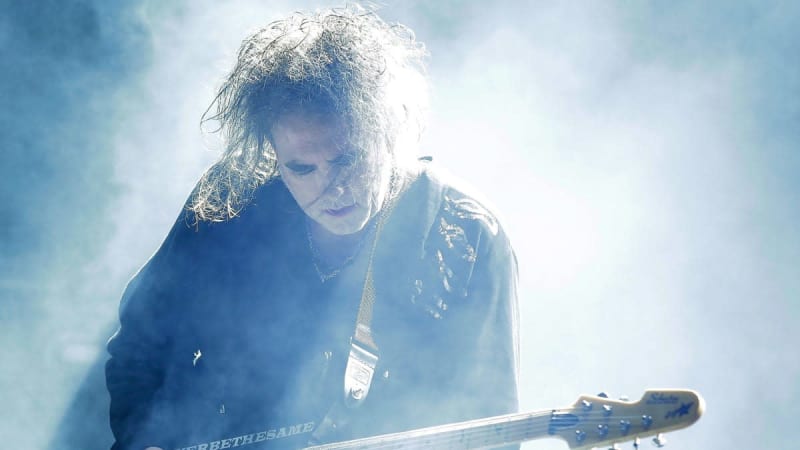 By Michael Tedder
Boys do cry when they see hefty service fees.
Ticketmaster has been pillared from all sides of late. Swifties are upset with it, and so are Bruce Springsteen fans, and so are members of Congress. New York congresswoman Alexandria Ocasio-Cortez and California representative Katie Porter are both calling for an antitrust investigation into Ticketmaster and LiveNation (LYV) - Get Free Report, which merged in 2009, and which many critics have called an anti-competitive monopoly.
Music fans and politicians have many issues with Ticketmaster, but the main three are high ticket prices, excessive fees, and Ticketmaster's difficulties in getting tickets into the hands of fans and not scalpers and bots. Many people have tweeted about finding themselves stuck in a virtual line for the Fan Verification System, only to see tickets appear on third-party sites such as StubHub for eye-gouging prices in the thousands.
Don't Miss: Former Wells Fargo Executive Headed to Prison
(Outlets such as Rolling Stone have reported that the company will enlist resellers to "grab large batches of tickets from its site and then flip them for higher prices on a Ticketmaster-owned, invite-only platform called TradeDesk and other outlets. "Ticketmaster gets extra fees from the pricier resale tickets on top of its fees from selling the original ticket," the report noted.)
Ticketmaster states that artists set the price of the ticket, and that they receive the full amount. Additionally, it maintains that venues, rather than the company, are often responsible for some or all of the processing fees that fans discover when they head to check out. (Even President Joe Biden has called out "Junk Fees." ) Ticketmaster also maintains that its system was overwhelmed by unprecedented demand for Taylor Swift's upcoming Eras Tour, which found thousands of fans unable to purchase tickets.
Ticketmaster is often likened to a music industry Goliath, but at least one band did what it could recently. Turns out, it's still an uphill battle for musicians to take care of their fans.
Robert Smith Tried His Best
Last week goth legends The Cure announced their first American tour in seven years, and in a social media message to fans, frontman Robert Smith noted he was taking steps to make the show as affordable and "fair" to fans as possible, and they would be eschewing Ticketmaster's widely criticized Platinum tickets and Dynamic pricing.
Additionally, the band intended to use Ticketmaster's "Verified Fan" system in an effort to combat scalping and get more face-value tickets in fans' hands, and that tickets would not be transferable, barring a few cities.
But once tickets went on sale, fans posted screenshots of the final value of their purchases, wherein a $20 ticket doubled in price by the time fees were included.
In response, Smith took to Twitter to say "I am as sickened as you all are by today's Ticketmaster 'Fees' debacle,"' Smith wrote as part of a long string of all-caps Tweets. "To be very clear: The artist has no way to limit them. I have been asking how they are justified. If I get anything coherent by way of an answer I will let you all know."
Smith continued, noting that "All the 'secondary ticket market' sites showing insanely priced Cure tickets are a con. Not one of these scammers has a genuine ticket for sale. Please don't fall for it."
"TM have just told me 'all tickets for the Cure shows of a Lost World tour will be made available during tomorrow's Verified Fan sale,'" he added. "Seems the response to registration has been pretty overwhelming – thanks! However, I realise there are problems, some more real than others… We had final say in all our ticket pricing for this upcoming tour, and didn't want those prices instantly and horribly distorted by resale – we were told 'in North America the resale business is a multi-billion $ industry.'
"We were convinced that Ticketmaster's 'Verified Fan page' and 'face value ticket exchange' ideas could help us fight the scalpers… (we didn't agree to the 'dynamic pricing' / 'price surging' / 'platinum ticket' thing… Because it is itself a bit of a scam? A separate conversation!)."
A day later, he added that "What I meant by this bit was… I had a separate conversation about 'platinum', to see if I had misunderstood something… But I hadn't! It is a greedy scam – and all artists have the choice not to participate… If no artists participated, it would cease to exist x."