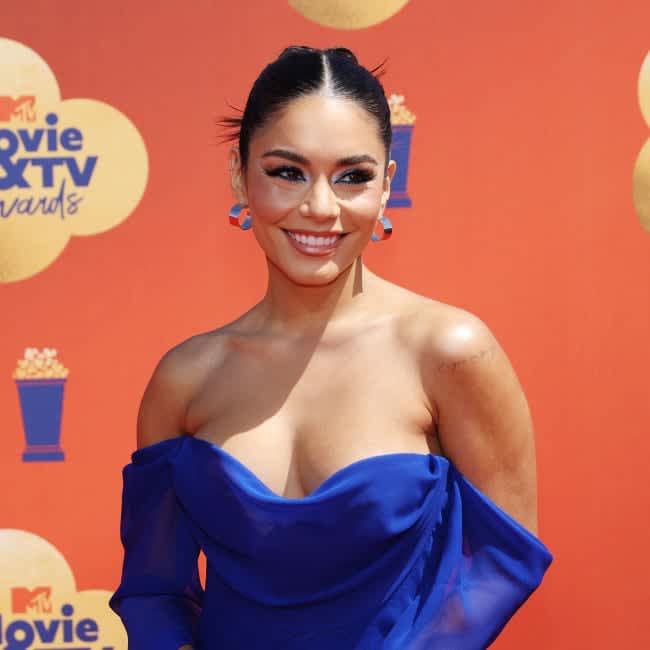 Vanessa Hudgens was "extremely surprised" when Cole Tucker proposed.
The 34-year-old actress got engaged to the baseball player earlier this year after two years of dating and though she knew the 26-year-old sportsman would pop the question eventually, she had no idea he was planning to do so when he did.
She told People magazine: "I was extremely surprised. We had definitely talked about it, but I did not expect it to happen the way that it happened and the moment that it happened. It definitely caught me off guard and I was bawling my eyes out."
Vanessa loves her engagement ring so much, she can't stop staring at the diamond sparkler.
She gushed: "It's gorgeous. I love it. I get distracted by it all the time."
The 'High School Musical' star may be only in the early stages of planning her wedding, but she's already finding it overwhelming.
She said: "It's a big daunting thing — so much goes into it. Like Gwen Stefani said, this s*** is bananas."
Vanessa previously admitted that Cole is "kind of perfect" for her.
Reflecting on their romance, the Hollywood star shared: "He's just kind of perfect for me. I am [happy]. I really am.
"I think that it's also so important to stay grateful for everything that you have in life. I've been making that a priority, and I feel like it's just been making magic happen all the more."
The 'Tick... Tick... Boom' actress confirmed she and Cole were engaged early last month.
Alongside photos of the loved-up couple in Paris, Vanessa wrote on Instagram: "YES. We couldn't be happier [heart emoji] (sic)"
In the first photo, the sports star has his hands wrapped about the brunette beauty, who is pointing her engagement ring towards the camera.
And in the second snap, Vanessa provided a close-up look at her dazzling ring.