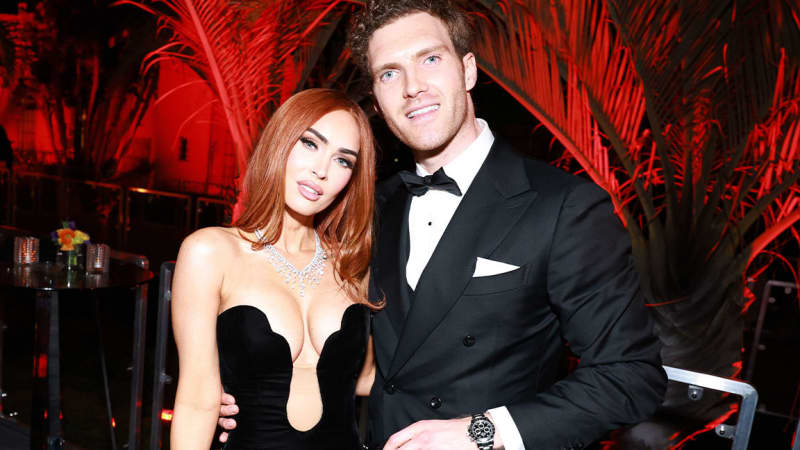 They say three is a trend, so we're officially only one A-lister away from cherry red hair taking over the beauty universe. While red has been bubbling up for a while (Kendall and Gigi both experimented with copper last year), cherry is the latest hue dominating the (literal) red carpet. It started with Megan Fox at the Vanity Fair Oscars afterparty. The actress showed off a washed-out shade of red, as created by Hollywood stylist Jacob Schwartz.
Schwartz shared the look on Instagram, even outlining exactly how he took her from black to crimson in a single sitting (he used Redken's color gel oils, lifting it with bleach beforehand). Honestly the Jennifer's Body star looked insane, pairing the fresh hue with a skin-tight Miss Sohee black velvet gown.
And then Chrissy Teigen stepped out with a similar look! She tagged another Hollywood stylist Matt Rez, showcasing the look in progress before unveiling a bright cherry also at the Vanity Fair Oscars afterparty. Teigen wore hers to the side against a sparkling green dress; a serve form the women who's been absent from the red carpet for some time following the birth of her third baby, Esti.
When you consider Camille Razat also unveiled a similar shade during fashion week, it's fair to say that red hair is having another resurgence (and yes, you should 100% book that appointment).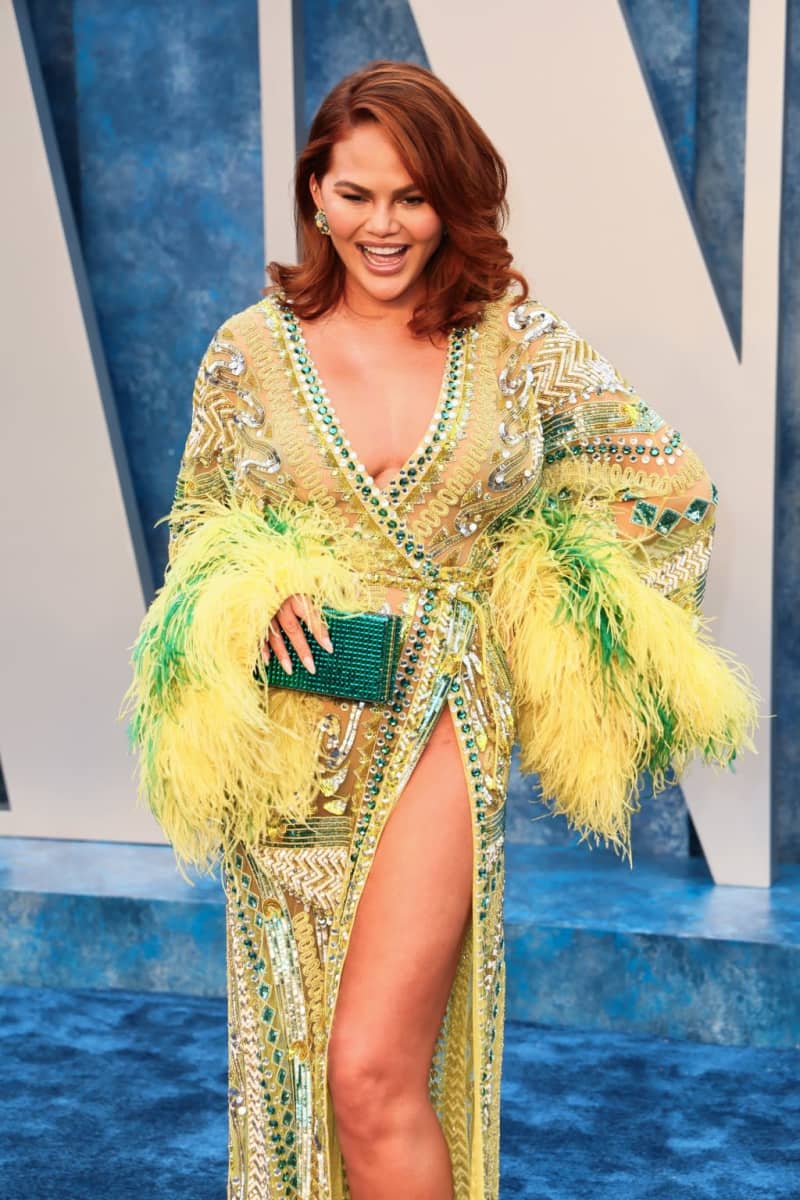 The post First Megan, Now Chrissy. Proof That Cherry-Hued Hair Is About to Blow Up appeared first on Grazia USA.