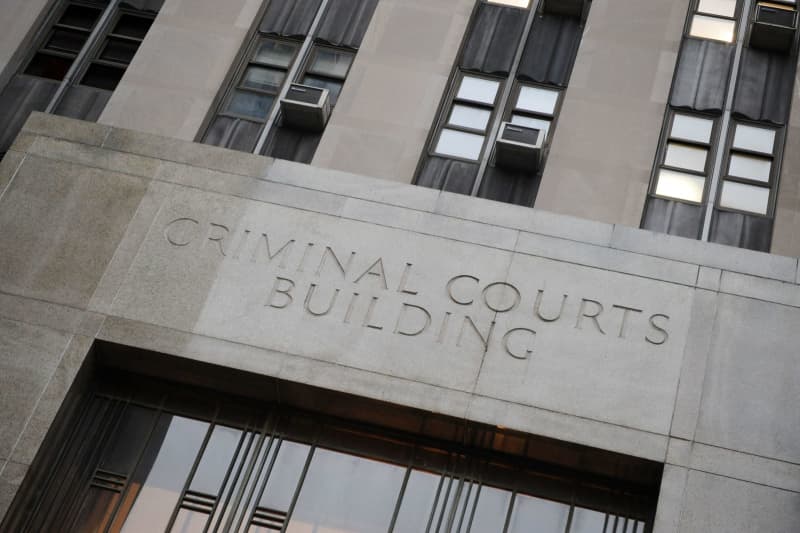 NEW YORK — Former President Donald Trump will not refuse to surrender if the Manhattan district attorney criminally indicts him, his lawyer told the Daily News Friday.
"There won't be a standoff at Mar-a-Lago with Secret Service and the Manhattan DA's office," Joe Tacopina said.
DA Alvin Bragg is believed to be on the cusp of nearing a charging decision in his office's long-running investigation into Trump and his business dealings.
If Trump is charged, he must surrender to New York authorities and appear in court to enter a plea to the charges. A judge could theoretically agree to conduct the hearing remotely, but no criminal defendants are being arraigned virtually at present, according to Lucian Chalfen from the Office of Court Administration.
DA staffers met with members of the NYPD's intelligence bureau on Thursday for a preliminary meeting to address security concerns ahead of the possible indictment, according to a source with direct knowledge of the meeting who asked to remain anonymous.
The NYPD did not immediately respond to a request seeking information about security preparations. Manhattan DA spokeswoman Emily Tuttle declined to comment.
Grand jury proceedings are confidential, and it is not known whether the group impaneled in January will vote to indict Trump. If it does, the criminal case will mark the first against a former president in American history.
Sources connected to the investigation, running on about four years, say Bragg is considering charging Trump with crimes related to how he and his business classified reimbursement checks to his former fixer Michael Cohen for the hush money payment to Daniels and concealed the payment to hide a second crime.
On Wednesday, Cohen testified before a grand jury hearing evidence in the probe. He said every one of the engaged jurors asked him a question and added that he was "certain" he'd provided the most comprehensive account of the 2016 hush money deal with Daniels, for which he served federal prison time.
"I'm relieved that my role is now, for the time being, over. I have complied with every request that was asked of me by the district attorney's office," Cohen said.
Trump has denied the sexual encounter with Daniels and has recently described himself as an extortion victim in relation to the hush payment, which Daniels denies.
Earlier this week, Tacopina said that Trump would not take the DA's office up on an invitation to testify, a courtesy call that further fueled speculation that the investigation is wrapping up.
On Friday, Tacopina said Trump, who's running for the White House for a third time, would find a way to use the potential criminal charges to his advantage.
"Most people would collapse under the weight of this," Tacopina told The News. "He seems to turn everything into a positive and everything into a boost for his campaign, so I'm sure this will just join that long list of things that people think no one could overcome, but he will."
———