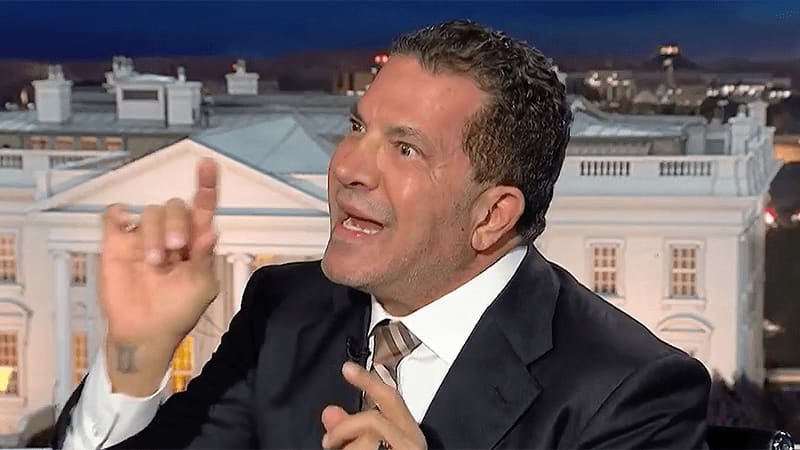 Former President Donald Trump's latest attorney, Joe Tacopina, has been engaging in a media offensive amid the mounting signs that the former president will face indictment in New York over his $130,000 hush payment to adult film star Stormy Daniels.
But according to new reports, he could have a massive ethics issue in representing Trump — Daniels actually approached him first and asked him to represent her when the allegations were first made public.
And that could potentially be grounds to remove him from the case, Georgetown Law Professor Paul Butler told MSNBC's Alex Wagner on Friday.
"Admittedly, we don't have the full picture here, there's a lot going on behind the scenes that we don't know," said Wagner. "But when you hear about Stormy Daniels being asked to meet with prosecutors, does that potentially signal to you that they might — it's not about Stormy Daniels versus Trump, maybe Stormy Daniels versus Joe Tacopina?"
"I mean, it could be," said Butler. "Again, the question would be if she waved any attorney-client privilege that she had. But as we've heard, that wouldn't be the end of the conversation. If, in fact, there was an attorney-client relationship, then he can't represent Donald Trump. That's a textbook example of a conflict of interest. Ms. Daniels could well be a prosecution witness against Trump. Trump's defense would have to cross-examine her. The defense attorney could potentially use confidential information he learned from Stormy Daniels when he considered handling her case. And Alex, that violates the ethics laws of New York State, as well as bar rules."
"None of this seems like a positive legal development for the former president," said Wagner.
Recommended Links: