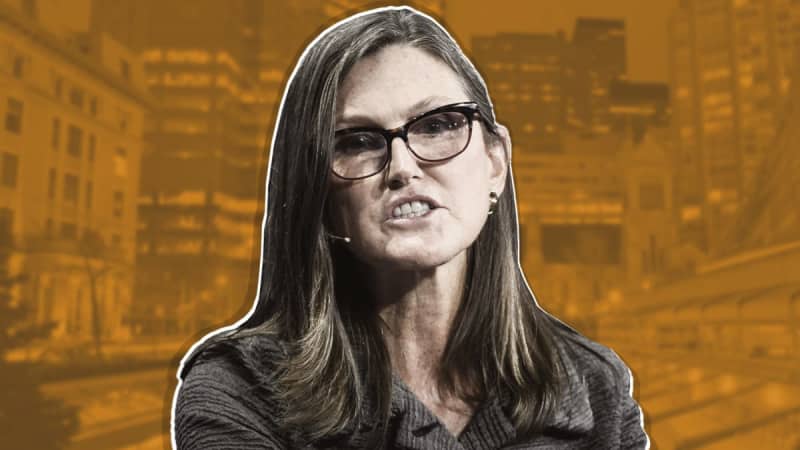 By Jeffrey Quiggle
The Ark Invest CEO is "thoroughly puzzled."
Cathie Wood is perplexed.
The Ark Invest CEO appeared on Fox Business Channel (FOX) - Get Free Report March 17 to offer her view on what she is disturbed about regarding a response to the Silicon Valley Bank (SVB) collapse.
DON'T MISS: Jim Cramer Calls Cathie Wood's Latest Take 'Outlandish'
It has a lot to do with financial experts who don't think another small interest rate lift is a serious matter.
"What is disturbing to me, is to hear Larry Summers, Mohamed El-Erian and others say, 'well, 25 basis points, (at least) it won't be 50 basis points,'" Wood said.
She said the credit markets are signaling the Fed to stop raising rates.
Action Alerts PLUS offers expert portfolio guidance to help you make informed investing decisions. Sign up now.
"No, the banking system and the bond market, is screaming at the Fed," she continued. "And typically, the Fed follows the bond market, the fixed income market. I'm, to be honest, just thoroughly puzzled by that."
She also questioned regulators' actions related to SVB.
"And I'm also puzzled by how much was going on in broad daylight," Wood added. "Where were the bank regulators and the bank analysts? We don't own banks. It's not what we do."
Wood also talked about how banks are rushing to borrow billions of dollars from the central bank's discount window, the facility that offers short-term loans to commercial banks.
In the week ending March 15, commercial banks borrowed a total of $164.8 billion from the regulator, which serves as the lender of last resort, according to data released on March 16.
"In terms of the discount window, I just spoke to Art Laffer today, and he reminded me of Walter Bagehot's dictum which basically said, 'to avert panic, central banks should lend early and freely, without limit, against good collateral," she said. "I think that's the most important thing we need to focus on now."
Wood then discussed cryptocurrency, transparency and why the previous banking crisis helped bring it to prominence.
"This hearkens back to '08-'09. The reason crypto came to life at all is a loss of trust in the financial system," she said. "And so the solution is transparency. Decentralization, no central point of failure, completely auditable, that's the answer."