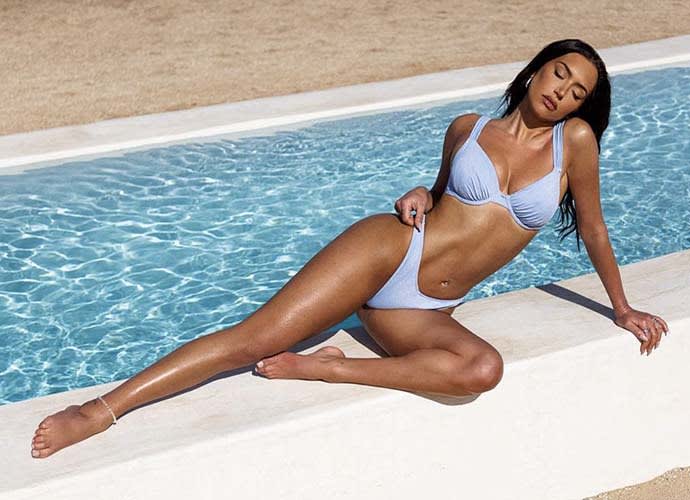 Anastasia 'Stassie' Karanikolaou, 25, has shared new pictures of herself in a black bikini from her spring campaign with Cupshe.
The beachwear e-tailor has opened its "Oasis" collection, featuring 42 bikini styles, one-piece swimsuits and beach cover-ups. The suits come in all styles, prints and patterns, including florals, animal prints, earth tones and metallics.
50 BEST CELEBRITY BIKINIS SLIDESHOW!
Regarding the swimwear, Karanikolaou said, "My goal with this swim and cover-up collaboration was to create something that felt authentic to my personal style, but most importantly to offer this collection at an accessible price point that will make people feel confident, empowered and beautiful in swimwear."
She also stressed that she wanted to create a collection that felt "authentic to [her] personal style."
Karanikolaou is a model and social media star. She manages a YouTube channel where she posts about her daily life, fashion, holidays, her diet and make-up. Karanikolaou also openly talks about plastic surgery and her personal procedures.
She grew up with Kendall and Kylie Jenner since she was 11 years old. Her close relationship with the Kardashian family, especially with Kylie, has contributed to her fame.
At the beginning of her modeling career, she appeared in magazines such as Teen Vogue. She also modeled for Good American and Pretty Little Thing, which are owned by Khloé and Kourtney Kardashian.