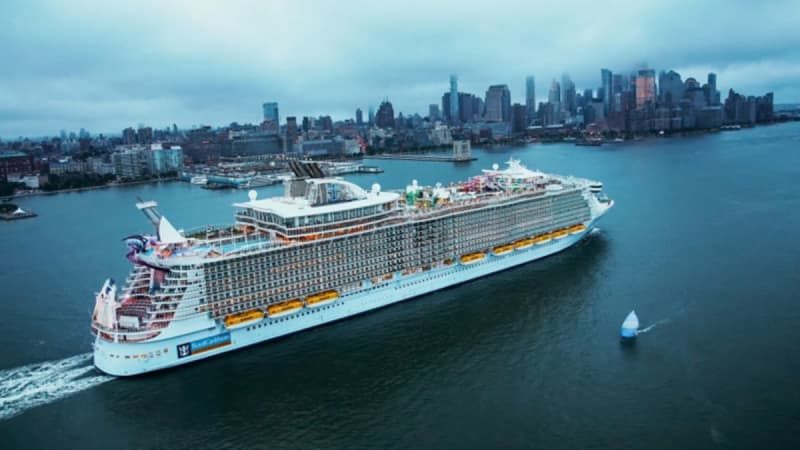 By Daniel Kline
The cruise line has made a controversial change that some passengers will love while others will be angry.
During the early days of the cruise industry's comeback from the covid pandemic, Royal Caribbean outlawed smoking in the casino. At the time, the Centers for Disease Control (CDC) required passengers to wear masks in public areas of the ship except when eating or drinking while stationary.
Smoking was, at first, a sort of loophole. People would smoke in the casino and remove their masks (or at least move them to the side) while playing slot machines. That basically meant that unlike drinking, where your mask could be moved and then replaced for a sip, smokers were essentially not wearing a mask.
DON'T MISS: Carnival Cruise Line Comments on a Possible (Very) Adult Change
Royal Caribbean (RCL) - Get Free Report closed that loop by fully outlawing smoking in its casinos while masks were still required. That was something that smokers weren't happy about, but probably understood given how large a role the CDC was playing in setting cruise ship rules.
Once the CDC stopped requiring masks (and regulating cruise ships at all), Royal Caribbean reverted to its pre-pandemic smoking policies. That meant that every casino on its ships had a smoking section. Technically, smoking is only allowed when actually playing a slot machine, but that's hard to enforce and the casinos quickly filled back up with smoke.
Now, the cruise line has officially made a long-rumored move that should make non-smokers really happy while angering a whole different group of the cruise line's passengers.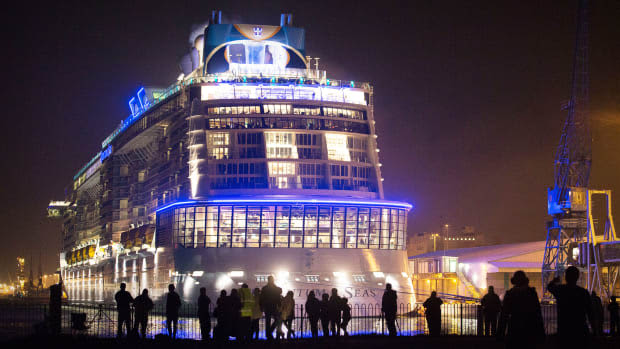 Oasis-Class Ships Getting Non-Smoking Area
Wonder of the Seas, the newest member of Royal Caribbean's Oasis class was originally built to sail out of China. It was moved to Florida due to the covid pandemic which created a sort of happy accident for non-smokers.
The ship was built with a secondary casino that was originally intended as a high rollers room. Once the ship was repurposed to sail from the United States, that smaller casino was shifted from an area designed to cater to big-money players into a non-smoking casino.
For months, it has been rumored that the cruise line would turn the "Jazz on 4" space -- the same location as the non-smoking "Golden Roon" on Wonder of the Seas -- into similar non-smoking casinos. Royal Caribbean never commented on those rumors, but it did warn passengers on some sailings that service in the Diamond Lounge, an area next to Jazz on 4 reserved for Diamond and higher members of the company's loyalty program, would be disrupted due to construction.
The results of that construction have been revealed on another Oasis-class ship, Harmony of the Seas. Johnny Travalor shared pictures of the new casino in a Facebook group for fans of Royal Caribbean's casinos.
"The brand new non-smoking casino on Harmony officially opened today and I have been here since the opening playing, donating!" he shared.
That's not official confirmation that all Oasis-class ships will have Jazz on 4 turned into a non-smoking casino, but all signs point in that direction.
Royal Caribbean Makes Some Passengers Mad
No change on a cruise ship will make all passengers happy. Some Royal Caribbean gamblers have suggested that the non-smoking area, which is much smaller than the original casino, should be the smoking area.
"Maybe once they see the non-smokers are bursting at the seam in that space and the smoking casino isn't as crowded they will reverse it," Barb Boyer Green shared.
"That should be the smoking room...seems like the non-smokers are being put in a closet," Maureen Ethier added.
Not all passengers, however, are upset because of the size of the non-smoking area. Some are lamenting the loss of Jazz on 4, which hosted live jazz music.
"I think this is an overall loss, with now an entertainment area being taken over on this ship. I always enjoyed the jazz club and this will do nothing for the smell of the ship, net loss for all passengers" Justin Rogers wrote.
"It was our fav such a sad day. It was our escape, great talent, romantic, not another venue like it. Such a shame," added Julia Doumad.