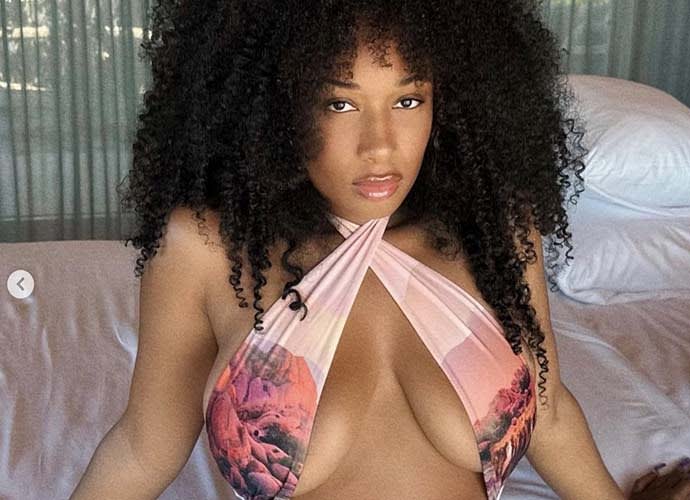 Megan Thee Stallion posted a new collection of photos on her Instagram, which included some seductive bikini pictures.
Fans were excited to see her back on social media after the trial of Tory Lanez in which she testified that he intentionally shot her in the foot. Lanez was found guilty last December.
50 BEST CELEBRITY BIKINIS SLIDESHOW!
This collection offered a glimpse of her life during her short break. She shared many alluring bikini photos, events she attended and gym photos.
The 28-year-old rapper let down her natural Afro in these never-before-seen bikini pictures.
The Stallion took a selfie of herself wearing a hot pink triangle bikini top with a heart in the middle as she looked at the camera with a pucker.
Her next bikini is a halter one-piece with a diamond cut in the middle; she sits in the bed showcasing her natural curves and breasts, which are seeping out of her bikini. This bikini gives tropical vibes with a pink and blue colorway.
The "Hot Girl Summer" singer seems to love halter bikinis.
The next one she posted is the same style as the last, but in blue, green, and a splash of red. She wore this one near the beach as she held up her natural coils that seemed to be blowing in the wind.
Her last bikini is also blue, which she wore with matching shorts. In the picture, she is holding her hands up with a coconut in the other, enjoying her cabana by the beach.
Many of her fans raved about these stunning new pictures, as were many celeb admirers. Zendaya, Halle Berry, and Chloe Bailey commented on her looks.