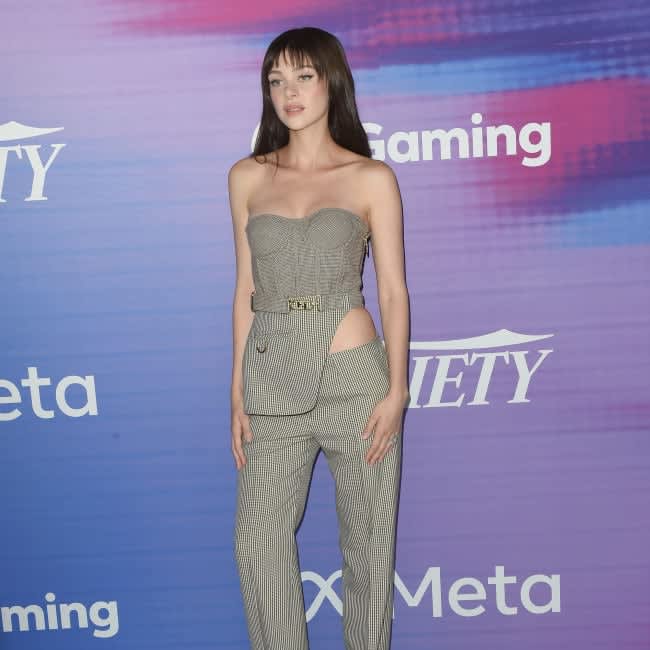 Nicola Peltz "really struggles" with anxiety.
The 29-year-old actress - who is married to Brooklyn Beckham - has revealed that she struggles to deal with online criticism.
Speaking to Selena Gomez for Wondermind.com, Nicola explained: "I definitely get anxiety and I think that's something I really struggle with.
"I just can't help reading the comments sometimes on my Instagram or whatever it is. If they comment on my appearance and stuff, that doesn't bother me. But what really bothers me is when they say something that's so untruthful and it's just a blatant lie, and I want to respond and just say like, 'That's just not true.' And I wish they knew the truth.
"That hurts my feelings, truthfully. But I try to ignore it. It's just hard sometimes to ignore it, especially when you see it all the time. It's just always in your face. It's just a part of what we live every day."
Nicola has actually managed to ease her struggles by attending therapy sessions.
The 'Bates Motel' star thinks it's important to find a healthy balance between her work life and her family life.
Nicola - who married Brooklyn in 2022 - shared: "I think that therapy is incredible, and I think that whatever form of therapy that helps you is [great].
"I think every situation is different and whatever that you feel like works for you is incredible, whether it's a therapist or a friend or just something that you do to make you feel good.
"You know, we all work so hard and I think that it's nice to be able to take a second for yourself."