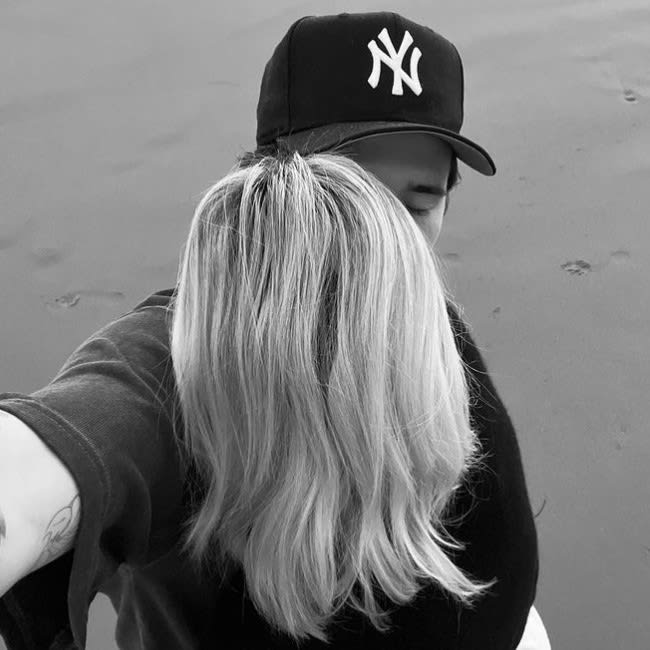 Brooklyn Beckham "can't wait to start a family" with Nicola Peltz.
The 24-year-old star has taken to social media to celebrate the three-year anniversary since he proposed to Nicola, 28, and Brooklyn has revealed that he's eager to start a family with the actress.
Brooklyn - who married Nicola in 2022 - wrote on Instagram: "3 years ago I asked my best friend to marry me x it has been the most amazing 3 years and your are my everything x I can't wait to stay young together and continue to grow together. I wouldn't be where I am today without you x you make me a better person and man every single day and I can't wait to start a family with you at some point x happy 3 year anniversary Nicola Peltz Beckham [heart emojis] (sic)"
Earlier this year, Nicola revealed that her husband is "so romantic".
The actress also admitted that she was caught off guard by Brooklyn's proposal.
She told Cosmopolitan UK: "So we started dating three years ago last October.
"He would tell me all the time, 'I want to be with you,' or 'I want to marry you.' We got engaged eight months into our relationship, and at that point, he'd actually had the ring sitting in our room for three months. He's so romantic, so when he would plan something, I wouldn't think too much of it.
"So he was like, 'Oh, let's have a date night at your house.' And he tricked me, because we were in New York but my whole family was in Florida. But he'd told my family to fly up, so they were all hiding to celebrate with us.
"He really wanted both of our families to be there when he asked me, but it was so complicated with the border restrictions. So the morning after we got engaged, we flew to London so that we got to celebrate with his family, too."