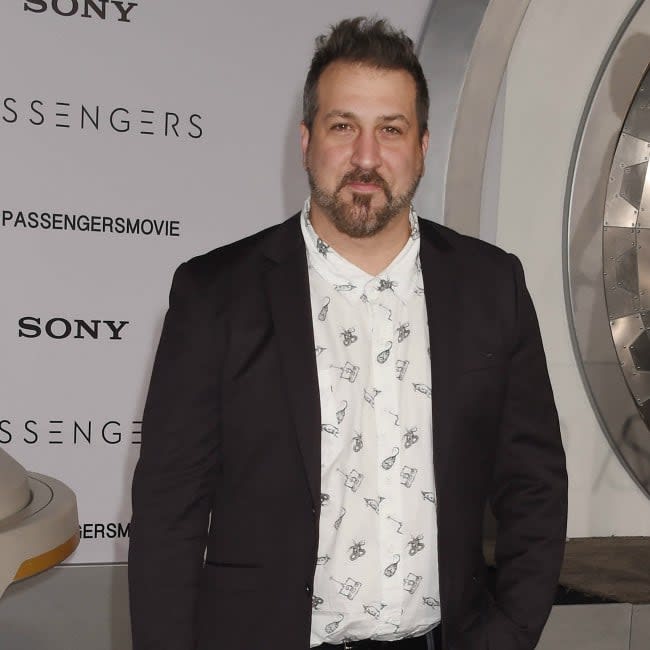 Joey Fatone never expected to be making new music with *NSYNC.
The 46-year-old pop star shot to fame in the 1990s boyband alongside Justin Timberlake, Chris Kirkpatrick, JC Chasez, and Lance Bass, and admitted upon their recent reunion that it is "crazy" that they are back together again but remains unsure if there will be a tour anytime soon.
Speaking at 90s con in Tampa, Florida, People magazine reported he told the audience: "It was fun! MTV Awards was really cool. It was fun for me and the guys to get back together. It was surreal in the sense of we kind of just stepped back from each other. Literally, we fell into place. We're excited for *NSYNC to come out with a song, which is crazy to say after 25 years. And no, I don't know if there is a tour!"
But Joey called on fans to pressure their record company if they want to see them out on the road.
He said: "If the fans want it that much, yell at the companies, yell at Sony, yell at them."
The 'Bye Bye Bye' hitmakers were "pitted against" fellow group the Backstreet Boys in the early days of their career, but Joey insisted he was always a fan.
He told some of his former chart rivals, who were also on the panel: "I was always like, 'Man, I just loved your song so much.'
"I was p***** off because 'All I Have to Give' was one of my favorites. It's funny because people are like, 'Oh, you like the Backstreet Boys?' and I'm, 'Yeah, there music is good.' "
And he insisted any comments he made about the Backstreet Boys were always done in jest.
He recalled: "One time I said — this was really funny — I think it was in the Huffington Post, somebody asked me, 'Backstreet Boy are going on tour,' and they asked me, 'Why are they going on tour?''
"And I said, 'Well, they needed the money.' These are jokes, people! I told Nick [Carter] that and boy, he laughed, and the BSB army attacked the hell out of me. I got abused. Then later on, Nick has a photo of me with my pockets out and he hands me five bucks."