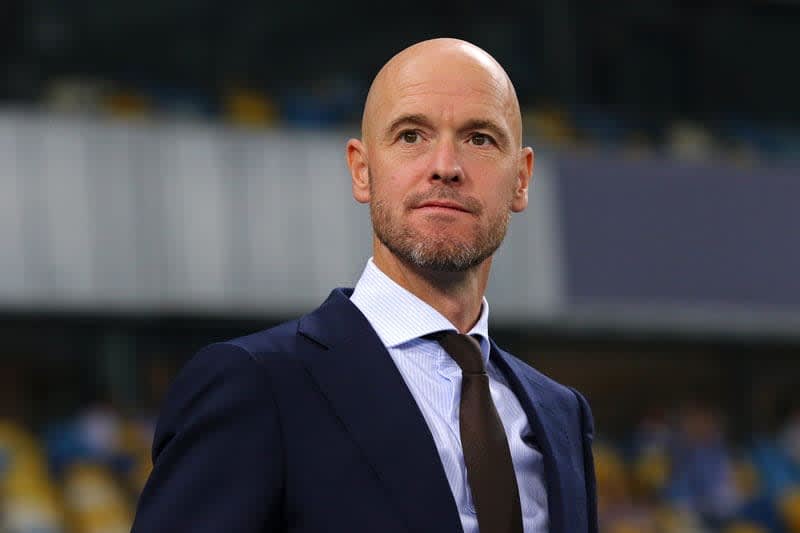 Former Manchester United ace, Robbie Savage has suggested that manager Erik ten Hag could be sacked by Christmas if the Red Devils don't improve their performances.
Savage insisted that Ten Hag is currently under pressure at Old Trafford, adding that Man United are already out of the Premier League title race after only five games.
This is coming following Man United's recent Premier League 3-1 defeat against Brighton at home.
"It's been one of their worst ever starts to a Premier League campaign. The way the team are playing is really really poor and some of the substitutions like [Rasmus] Højlund being taken off at the weekend are very strange too," Savage told Planet Sport Bet.
"I was not surprised at all that Brighton went to Old Trafford and won. Erik ten Hag has got to get them playing in a way that allows the players to play to their full abilities and because they are not doing that, he's under huge pressure.
"Anyone who takes that seat is under huge pressure immediately if the team is not winning football matches. Any Manchester United manager has to win football matches and win them in a certain style.
"Ten Hag is falling way short of that, so the next few games in the Premier League this season are simply must wins.
"I don't see them getting anything against Bayern Munich in the Champions League and realistically after only five games, they are already out of the title race. I thought United would push City given the recruitment, but they are miles off it.
"Ten Hag should be given till at least Christmas because the new players need time to buy into his philosophy and way of playing, but if things don't get better come that time, I think it might be time for a change."
EPL: He's under pressure – Ex-Man Utd player suggests when Ten Hag could be sacked