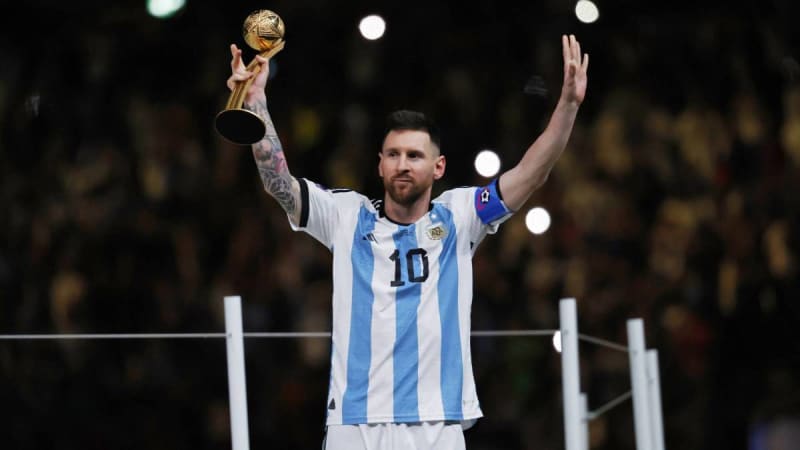 By Rebecca Mezistrano
TheStreet's J.D. Durkin brings the latest business headlines from the floor of the New York Stock Exchange as markets close for trading Monday, November 20.
Full Video Transcript Below:
J.D. DURKIN: I'm J.D. Durkin, reporting from the New York Stock Exchange.
Stocks were significantly in the green to end today's session. Shares of Microsoft led the gains today after the tech giant said the former Open AI chief Sam Altman would be leading its new AI research team. Shares of Microsoft hit an all-time high on the news.
Meanwhile, markets are looking ahead to Tuesday's release of the November Fed meeting minutes – investors will be looking for clues on the central bank's path forward on interest rates. Wall Street is pricing in a 30 percent chance of a rate cut by March.
In other news, it appears Diego Maradona's Hand of God has nothing on Lionel Messi's Golden Boot, well, when it comes to what someone would pay for their jersey, at least.
A set of six jerseys which Messi wore during Argentina's winning World Cup run last year are going up for auction. According to Sotheby's, the jerseys are expected to receive bids of more than $10 million which would make the set one of the quote 'most valuable collection of sports memorabilia at auction."
The record for a worn item from a soccer match is currently held by Argentine legend Diego Maradona's famous "Hand of God" shirt from the 1986 World Cup. That jersey sold for $9.3 million in 2022.
And the record for the most expensive piece of sports memorabilia sold at auction was Michael Jordan's game-worn jersey from Game 1 of the 1998 NBA Finals - which went for $10.1 million.
That'll do it for your daily briefing. From the New York Stock Exchange, I'm J.D. Durkin with TheStreet.