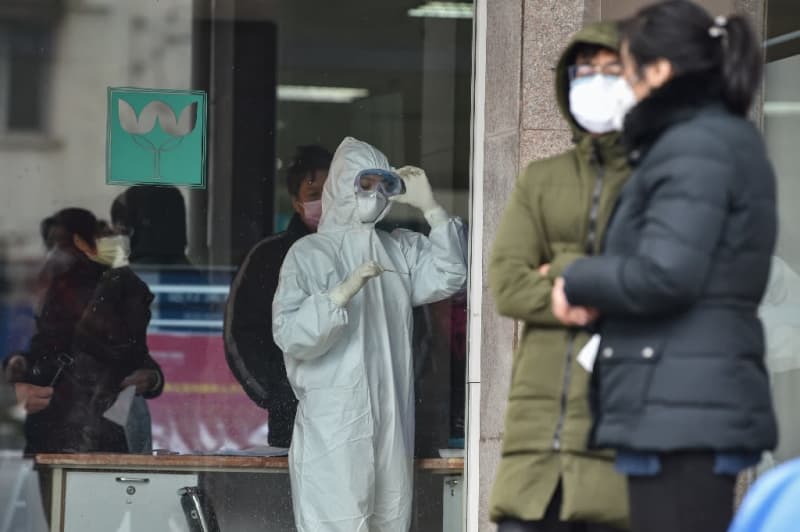 New York (AFP) - European and Asian bourses tumbled Thursday on growing worries about the coronavirus, but Wall Street equities advanced after the World Health Organization declared the ailment an international emergency but did not recommend restrictions on the movement of people.
Major indices including Tokyo, Paris, London and Frankfurt dropped more than one percent as the number of cases of the SARS-like affliction continued to climb and more companies announced actions to limit their activities in China.
Oil prices also fell as traders bet on lower petroleum demand in China and the risk that the coronavirus will impact more economies.
The WHO, after previously refraining from declaring the virus a global emergency, shifted course as its leader Tedros Adhanom Ghebreyesus highlighted the risk that the virus could spread to countries with weaker health systems. 
"We must all act together now to limit further spread.... We can only stop it together," said Tedros.
But he said travel and trade restrictions with China were unnecessary to stem the spread of the virus, which has spread to more than 15 other countries across the globe.
The announcement, which came about 75 minutes before stock markets closed in New York, actually lifted US equities.
Stocks had spent much of the session in the red, but pushed higher on the WHO announcement, a sign "the worst-case scenario was off the table" as far as what the international body might recommend, said Patrick O'Hare of Briefing.com.
The market's reaction "might seem counterintuitive," O'Hare added, but by not recommending restrictions on people and goods, the emergency announcement "seemingly helped reduce concerns that other countries, particularly large developed economies, might follow China's lead in also restricting the movement of people and goods."
Tesla Motors, Coca-Cola and Mondelez were among the big winners on a heavy day for corporate earnings, while Facebook and UPS tumbled.
Taipei closed down 5.8 percent on the first day of trade since the Chinese New Year break, with Eva Airways plunging 9.9 percent and market heavyweight and key Apple supplier Taiwan Semiconductor Manufacturing sliding five percent.
Fellow Apple supplier Hon Hai Precision Industry fell by the daily 10 percent limit after it said most of its manufacturing plants in China would remain closed until February 10.
Meanwhile, the pound rose after the Bank of England held interest rates steady. The markets had been on guard for a possible rate cut to boost growth as the country's economy weathers Brexit disruptions. 
Key figures around 2200 GMT
New York - DOW: UP 0.4 percent at 28,859.44 (close)
New York - S&P 500: UP 0.3 percent at 3,283.66 (close)
New York - Nasdaq: UP 0.3 percent at 9,298.93 (close)
London - FTSE 100: DOWN 1.4 percent at 7,381.96 (close) 
Frankfurt - DAX 30: DOWN 1.4 percent at 13,157.12 (close) 
Paris - CAC 40: DOWN 1.4 percent at 5,871.77 (close)  
EURO STOXX 50: DOWN 1.2 percent at 3,690.78 (close)
Hong Kong - Hang Seng: DOWN 2.6 percent at 26,449.13 (close)
Tokyo - Nikkei 225: DOWN 1.7 percent at 22,977.75 (close)
Shanghai - Composite: Closed for a public holiday
Pound/dollar: UP at $1.3090 from $1.3021 at 2200 GMT
Euro/pound: DOWN at 84.26 from 84.56 pence
Euro/dollar: UP at $1.1033 from $1.1010
Dollar/yen: DOWN at 108.93 from 109.02
Brent Crude: DOWN 2.5 percent at $58.29 per barrel
West Texas Intermediate: DOWN 2.2 percent at $52.14 per barrel
burs-jmb/dw