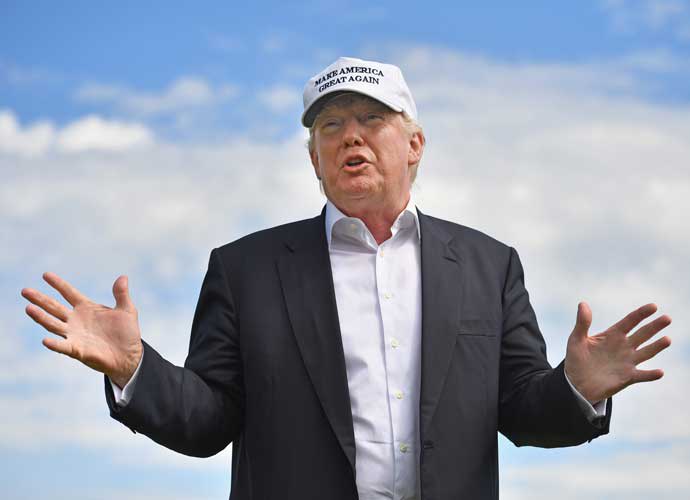 A new swing state poll released Thursday shows President Donald Trump beating every Democratic candidate in a head-to-head match-up in Wisconsin, but trailing behind in Michigan and Pennsylvania.
In Wisconsin, Trump leads each candidate 7-11%:
Trump/former Vice President Joe Biden — 49% to 42%
Trump/billionaire Mike Bloomberg – 49% to 41%
Trump/former South Bend Mayor Pete Buttigieg — 49% to 41%
Trump/Sen. Amy Klobuchar (D-Minnesota) — 50% to 39%
Trump/Sen. Bernie Sanders (I-Vermont) — 50% to 43%
Trump/Sen. Elizabeth Warren (D-Massachusetts) — 51% to 41%
In Pennsylvania, Trump trails the candidates by 3-8%:
Trump/Biden — 42% to 50%
Trump/Bloomberg — 42% to 48%
Trump/Buttigieg — 43% to 47%
Trump/Klobuchar — 42% to 49%
Trump/Sanders — 44% to 48%
Trump/Warren — 44% to 47%
In Michigan, Trump and the Democratic candidates are virtually tied, with just 1-5% separating them:
Trump/Biden — 43% to 47%
Trump/Bloomberg — 42% to 47%
Trump/Buttigieg — 44% to 45%
Trump/Klobuchar — 44% to 45%
Trump/Sanders — 43% to 48%
Trump/Warren — 43% to 45%
The results boil down to the booming economy, according to Quinnipiac University Polling Analyst Mary Snow.
"Three different states, three different scenarios, one constant — the economy," Snow said in her analysis. "It's a top issue for voters, and it's giving President Trump a strong tailwind."
"Wisconsin voters give him a job approval rating above 50 percent, higher than what he receives nationally and in Pennsylvania and Michigan," she continued. "These Wisconsin numbers are a red warning sign for Democrats that rebuilding the 'blue wall' in 2020 may not be so easy. But it's a long way to November."
She added that voters' top concerns showed a big split between Trump supporters and Democratic candidate supporters.
"The issues voters choose as their most important show a big divide. Voters citing the economy as the number one issue are voting overwhelmingly for President Trump. But the exact opposite is true for voters who say health care or climate change are their top issues, who are voting overwhelmingly for Democratic candidates," Snow said.
The poll was conducted from Feb. 12-18 and surveyed between 823-849 registered voters in the three states. It has a margin of error of +/-3.4 points in each state.