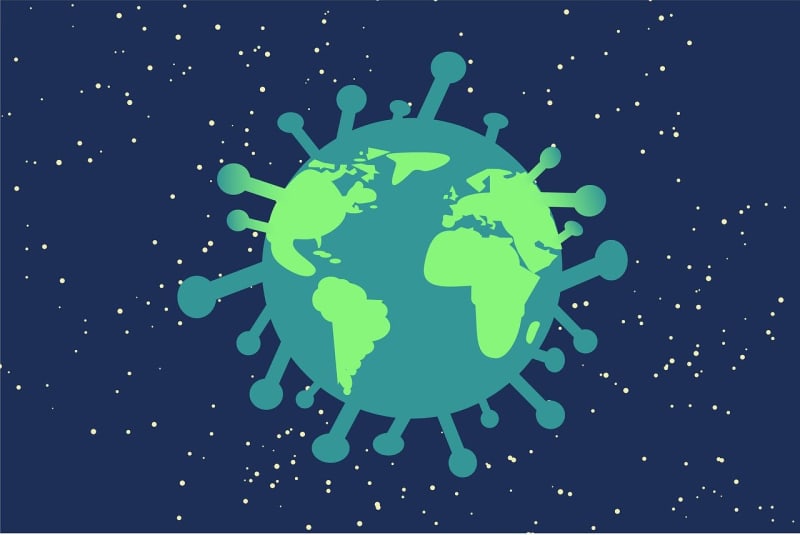 The COVID-19 pandemic has brought the global economic activities to a halt. Tens of millions have lost their jobs. The novel coronavirus has infected at least 2.4 million people and claimed 165,000 lives. Thousands of frontline workers including doctors, nurses, and police officers are working long hours to help patients. Amid the global calamity, dozens of billionaires have opened up their wallets to help fight the COVID-19 pandemic. Here we take a look at the top ten billionaires who have pledged the most for the cause.
A lot of billionaires and companies they run are setting aside funds to help their own employees. Many are building hospitals, feeding the poor, and supplying essential items such as medicines, hand wash, gloves, ventilators, and personal protective equipment (PPE) to healthcare workers.
Governments around the world have slashed interest rates and announced stimulus packagesof massive proportions to give the economy a boost. Billionaires have also stepped in to help in whatever way they can. These ten billionaires have pledged the most to fight COVID-19. Their contribution is praiseworthy especially consider the steep decline in stock markets worldwide.
These billionaires have pledged the most to fight COVID-19
The ranking is based on the official announcements by billionaires and data from Bloombergand Forbes.
10- Michael Bloomberg, $46 million+
Michael Bloomberg received a lot of media attention for spending an estimated $1 billionon his failed Presidential bid. Through Bloomberg Philanthropies, the former New York City Mayor has pledged $40 million to an international response fund to prevent the spread of COVID-19 in third-world countries.
He has also contributed to a $95 million fund to provide grants and interest-free loans to non-profits in New York. Last week, he donated another $6 million to World Central Kitchen to provide free meals to 30,000 healthcare workers.
9- Mary Oppenheimer and daughters, $57.1 million
Mary Oppenheimer and daughters have donatedone billion rand ($57.1 million) to South Africa's Solidarity Fund. Mary Oppenheimer is the daughter of late South African billionaire and diamond czar Harry Oppenheimer. Mary's brother Nicky Oppenheimer has also donated one billion rand in South Africa's war on COVID-19.
8- Mukesh Ambani, $67 million
India's wealthiest man announcedlast month that his Reliance Foundation has donated $67 million to India's PM CARES Fund. His charitable foundation is also building a dedicated COVID-19 hospital in Mumbai. He has also pledged to provide 5 million free meals to the poor through various NGOs.
7- Lynn Schusterman, $70 million
The American billionaire philanthropist has donated $70 million to COVID-19 relief efforts through Charles and Lynn Schusterman Family Foundation, according to Bloomberg News. She has also contributed to Blue Meridian's $100 million fund to fight COVID-19. Lynn has given away much of her wealth to charity since selling Samson Resources to a KKR-led group in 2011.
6- Michael & Susan Dell, $100 million
Michael & Susan Dell have committed $100 million in the fight against COVID-19. Michael & Susan Dell Foundation has announced that $20 million would go to Bill & Melinda Gates Foundation and $80 million towards relief efforts focused on small businesses, healthcare, and education. Mike has a net worth of $27.6 billion.
5- Jeff Bezos, $100 million
Amazon.com has stepped up hiring in recent weeks, providing job opportunities to thousands of unemployed Americans. Jeff Bezos doesn't pull out his wallet for charity very often. But realizing the impact of the coronavirus pandemic, he has donated $100 millionto food bank charity Feeding America. Feeding America, which runs about 200 food banks across the country, said Bezos' was the biggest ever donation they had received.
Amazon has also poured $25 million into the Amazon Relief Fundto help seasonal employees and delivery drivers. The e-commerce giant has also invested $20 million in the AWS Diagnostic Development Initiative.
4- Azim Premji, $134 million
Azim Premji is one of the most generous philanthropists in the world. He has donated $134 million to Indian Prime Minister Modi's PM CARES Fund. The Azim Premji Foundation has also said that its 1,600 employees would work with healthcare workers and the government. Separately, Premji's IT company Wipro Ltd has pledged $13.2 million and Wipro Enterprises has committed another $3.3 million.
3- Andrew Forrest, $160 million
The Australian mining billionaire has pledged $160 millionto fight the novel coronavirus. He has donated US $324 million (AUD 520 million) to his foundation. At least $160 million of that goes towards COVID-19 relief efforts. He has secured medical supplies such as face masks, gloves, ventilators, touchless thermometers, and nasal swabs from China for Australian healthcare workers.
2- Bill & Melinda Gates, $250 million
Bill & Melinda Gates Foundation had originally pledged $100 million to pay for detection, isolation and vaccine development efforts. Recently, the foundation committed another $150 million to help public health authorities in Asia and Africa. More importantly, Bill Gates said on The Daily Showthat he was prepared to spend billions of dollars, if needed, to develop and produce vaccine.
1- Jack Dorsey, $1 billion
Twitter and Square CEO Jack Dorsey has pledged $1 billionworth of his equity shares in Square to set up a COVID-19 relief fund called Start Small. It makes him the billionaire who has pledged the most to fight COVID-19. Once the pandemic has been disarmed, money left in the fund will be spent on girls' health and education, and universal basic income. Dorsey did not specify how much of his $1 billion donation will go towards coronavirus relief efforts. Some have criticized Dorsey for how he plans to distribute and prior pledges.
I'm moving $1B of my Square equity (~28% of my wealth) to #startsmallLLC to fund global COVID-19 relief. After we disarm this pandemic, the focus will shift to girl's health and education, and UBI. It will operate transparently, all flows tracked here: https://t.co/hVkUczDQmz

— jack (@jack) April 7, 2020