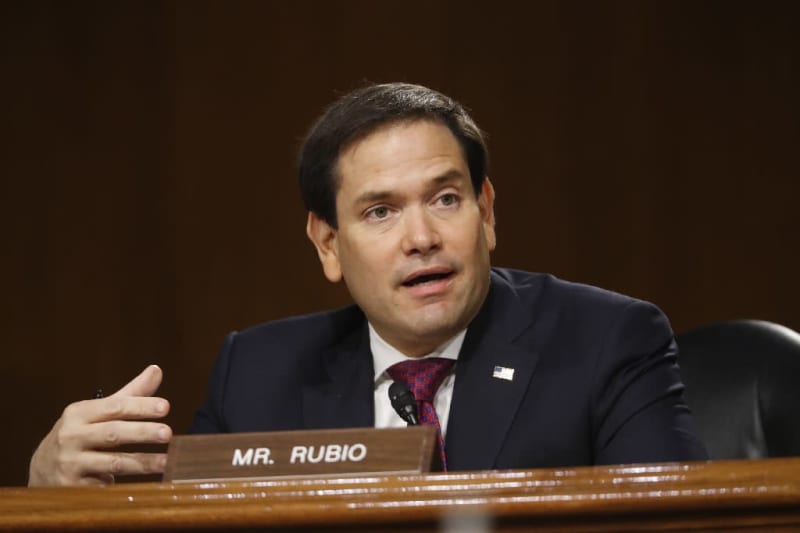 Washington (AFP) - US Senator Marco Rubio pushed back Monday after Beijing announced unspecified sanctions against him and 10 other Americans, with the Republican urging the world to respond to new arrests under Hong Kong's controversial national security law.
Rubio and fellow sanctioned Republican Senator Ted Cruz -- both of whom ran for president in 2016 -- are among the US Congress's most prominent outspoken opponents of Beijing's tightening grip on Hong Kong.
"Last month #China banned me. Today they sanctioned me. I don't want to be paranoid but I am starting to think they don't like me," Rubio stated on Twitter.
The Florida lawmaker followed up the remark with a more serious accusation, that an increasing number of arrests were being made in Hong Kong under the national security law, including pro-democracy media tycoon Jimmy Lai.
"Jimmy Lai and his son were charged with 'colluding w/ foreign powers,'" Rubio said. "As more arrests are expected, the free world must respond quickly as well as provide safe harbor to at-risk Hong Kongers."
Rubio's tweet did not specify how other governments should respond. 
Rubio and Cruz were among three US lawmakers sanctioned by China last month in a row over Beijing's treatment of Uighurs in the western Xinjiang region.
China's latest sanctions were retaliation for similar US moves prompted by Beijing's crackdown in Hong Kong, with Washington last week accusing 11 officials of suppressing "freedom and democratic processes" in Hong Kong and announcing plans to freeze their US assets.
US Senator Rick Scott scolded Beijing Monday, saying "the Chinese Communist Party and their puppets in Hong Kong continue to silence and intimidate those speaking up for democracy and human rights."