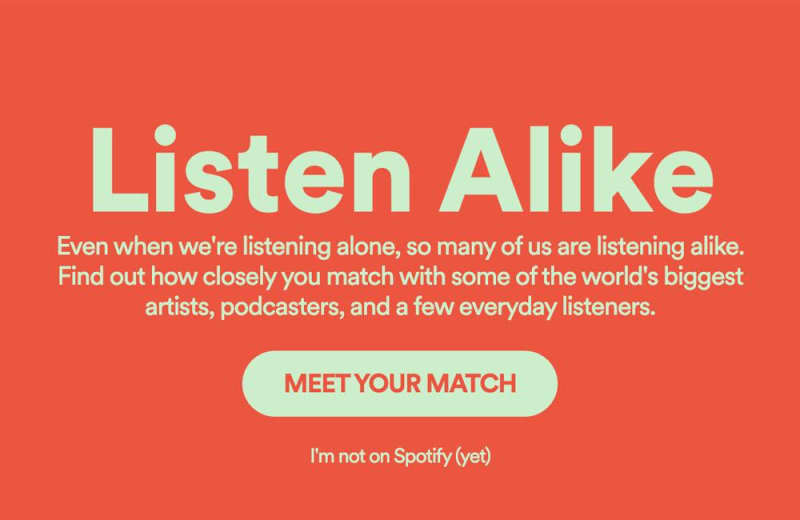 Spotify has launched the new Listen Alike feature.
Music lovers who have ever thought about what their favorite celebrities and musicians are listening to and how it compares to their own taste can now find out just that.
The new feature works by Spotify connecting users with artists such as John Legend, Megan Thee Stallion, Jessie Ware, beabadoobee, Alicia Keys, and more, based on what they listen to.
Free and Premium users across in UK and US can access the experience via spotify.com/listenalike.
Upon logging into your account on the streaming platform,
the site will compare how you've listened to the artist, podcaster or celebrity of your choosing.
Listen Alike will then create a social sharecard that shows how similar you and your fave celeb's listening preferences are.