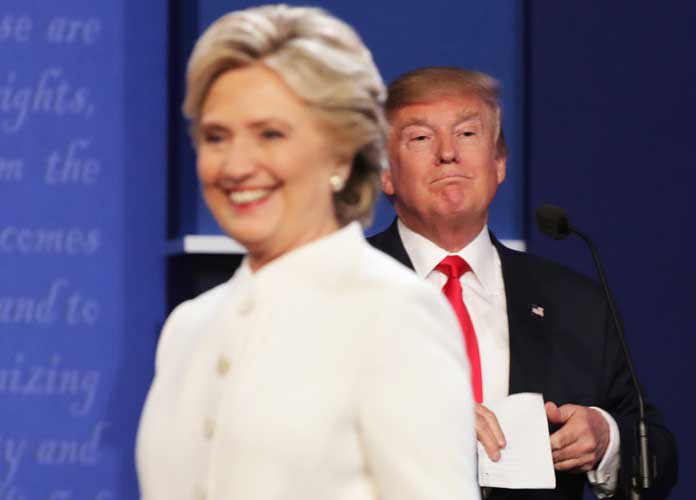 Secretary of State Mike Pompeo declared his intentions on Friday to release more of former Secretary of State Hillary Clinton's emails, a year after a State Department investigation found no "persuasive evidence" of widespread mishandling of sensitive information by Clinton or her staff.
Pompeo's comments come a day after President Donald Trump complained to Fox News about her emails being held with the State Department. Clinton stoked controversy, which Trump latched onto and fueled during his 2016 campaign, by using a private email server for State Department communications as Secretary of State, rather than her official government email account.
"She said she had 33,000 e-mails," Trump said. "They're in the State Department, but Mike Pompeo is unable to get them out, which is very sad actually. I'm not happy about him for that, that reason. He was unable to get — I don't know why. You're running the State Department and you get them out. But they're in the State Department."
Pompeo responded to Trump's dissatisfaction Friday, telling Fox News that "we've got the emails, we're getting them out."
"We're going to get all this information out so the American people can see it. You'll remember there was classified information on a private server, should have never been there, Hillary Clinton should never have done that, that was unacceptable behavior," Pompeo said. "You can see, whether it's Russia or China or Iran or the North Koreans who want to get their hands on this kind of information, classified information needs to stay in the right places. Secretary Clinton, when she was here at the State Department, did not do that."
Clinton responded to the renewed interest in her emails on Twitter, answering a joke about living "rent free in Donald Trump's head."
"If everyone joins me in giving at joebiden.com every time they say 'lock her up' or 'crooked' or 'emails,' I bet we can fund Biden-Harris straight through to November 3rd," she wrote, seizing on the opportunity to boost support for the Democratic ticket.
While the email controversy largely overshadowed Clinton's run against Trump in 2016, a report released by the State Department in October 2019 found no "persuasive evidence" of widespread mishandling of classified information.
And former Federal Bureau of Investigation Director James Comey decided twice that Clinton should not be held criminally responsible for her use of a private server, but called their handling of classified information "extremely careless."