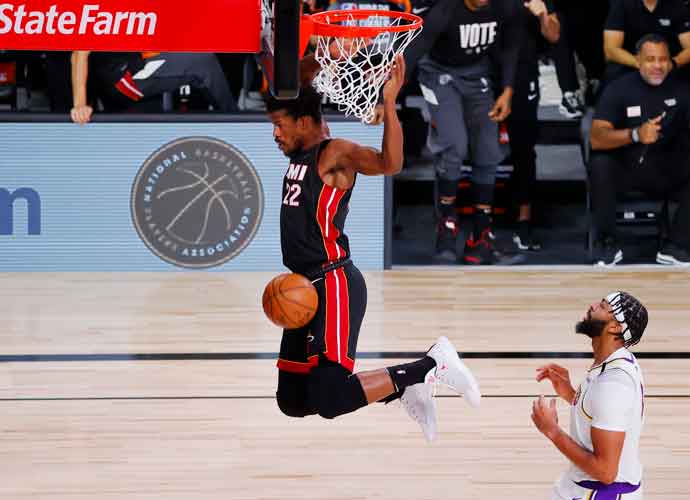 On Sunday, the Los Angeles Lakers beat the Miami Heat in game six to win the 2020 NBA Finals. While the game was a blowout, the postgame felt more impactful. The Lakers were obviously emotional because of their in and their dedication of the season to the late great Kobe Bryant, while on the other side the Heat had battled through three tough series. Along with that both teams being the last two remainings had been in the Orlando bubble for over eight months at that point.
After the game, Heat coach Erik Spoelstra delivered a heartfelt message to his team commending their toughness and the run that they had in the bubble. "This locker room, regardless of whatever happens in the future, we're going to remember this year, this season, this experience and that locker room brotherhood for the rest of our lives," he said. "You're in this business to be able to be around people like this. And I can go on and on. But the guys that competed and played in this series, we had several guys that were not even close to being 100 percent," Spoelstra added. "Probably shouldn't have been playing, but that's how this group was. They wanted to do it for each other. And I just, I'm really bummed that we couldn't find a way to get over the hump and finish the season with a win."
The Heat battled through injuries for most of the Finals with starters Bam Adebayo, Goran Dragic and Jimmy Butler dealing with varying levels of injuries and only Butler did not miss games. While this is a tough loss for the Heat they have a young core along with savvy veterans and should be back in the lat postseason for years to come.