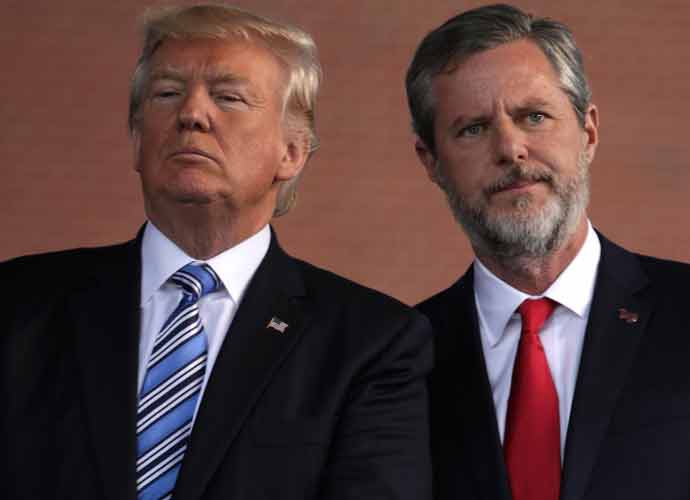 Jerry Falwell Jr., recently resigned president of Liberty University, had allegedly ranked students with his wife, Becki Falwell, that they'd see on campus and ranked the one whom they most wanted to have sex with.
The scandal broke when a former student of the university told Politico that "[Becki] and Jerry would eye people down on campus. She didn't go into specifics, but said, 'Oh, me and Jerry play games all the time, like 'Would you rather?' with people on campus.' I'll never forget that."
The student was in a band with Trey Falwell, their son, at the time, and was 22 years old.
Becki reportedly was not concerned about her husband finding out about her relationship with the student, according to a confidant of Becki's. Becki also shared to the confidant that Jerry would watch Becki have sex with their former pool boy, Giancarlo Granda. 
Jerry, according to Granda, would "joke about having a crush on certain students."
Falwell told Politico that the accusations against him and his wife were "completely false," following his resignation from Liberty University in August. He has since launched a defamation lawsuit against Liberty, claiming that his forced resignation from the conservative Christian university was based upon "outrageous lies."