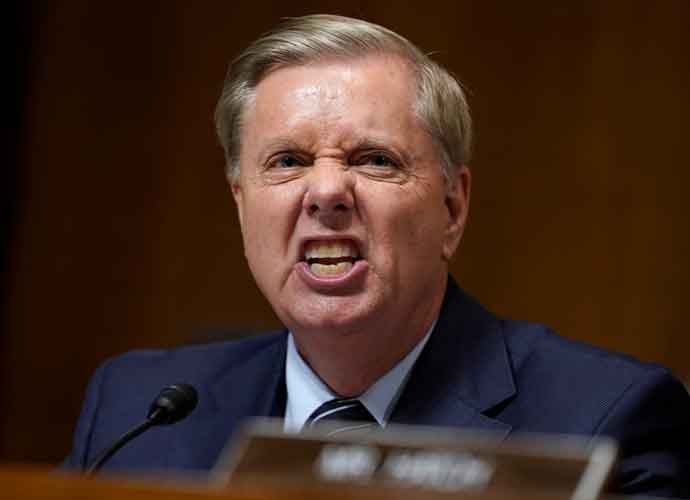 Georgia Secretary of State Brad Raffensperger claims that Senate Judiciary Chairman Lindsey Graham (R-South Carolina) and other Republican lawmakers are pressuring him to throw out legal ballots during the historic presidential ballot hand recount in Georgia.
The efforts are the GOP's latest attempt to undermine the election to win the state's 16 electoral college votes from President-elect Joe Biden. Biden won the popular votes by a narrow margin of around 14,000 out of five million votes cast in the battleground state.
Raffensperger said on CBS Tuesday morning that Graham had suggested to him in a phone call Friday that he toss out all mail-in ballots from counties with high instances of signature mismatches.
Graham also questioned if poll workers had accepted ballots with nonmatching signatures due to political bias, Raffensperger said.
"During our discussion, he asked if ballots could be matched back to the envelope, the absentee ballots could be matched back to the envelopes. I explained our process after it went through two sets of signature matches. At that point, they were separated," Raffensperger said.
He continued, "But then, Senator Graham implied for us to audit the envelopes and then throw out the ballots for counties that had the highest frequency error of errors. And then I tried to explain that because we did signature match, you couldn't tie the signatures back anymore to those ballots."
Graham said that he was trying to find out how votes were verified and that he thought "Georgia has some protections that maybe other states don't have."
"What I'm trying to find out was how do you verify signatures for mail-in ballots in these states," Graham told reporters on Monday. 
The South Carolina senator denied pressuring Raffensperger, calling the conversation "pleasant" and "very nice," saying, if he "feels threatened by that conversation, he's got a problem."
The president and his allies, including Rep. Doug Collins (R-Georgia), who is leading Trump's legal challenge to the recount, have publicly attacked the Georgia election official over his handling of the election. 
Collins has accused Raffensperger of succumbing to the Democratic pressure, while Trump has called Georgia's recount a "scam" that means "nothing." 
 Raffensperger reports that he and his family have received death threats over the matter. 
Sens. David Perdue (R-Georgia) and Kelly Loeffler (R-Georgia), both of whom face runoff elections in January, also have called on Raffensperger to resign last week.