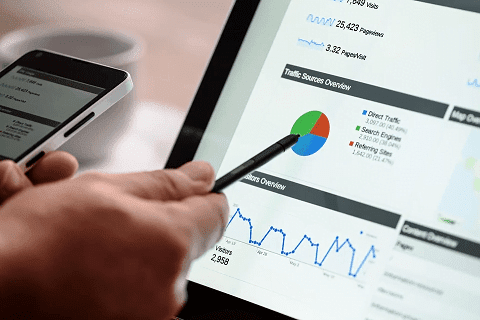 While local businesses might not have had the best year in 2020 due to the COVID19 pandemic, local search is still as powerful as ever for small businesses.
Q3 2020 hedge fund letters, conferences and more
As the world begins to slowly return to normal and businesses reopen, making sure that your prospective customers can easily find your store, restaurant, repair shop, salon, or other local business is going to be absolutely vital to your recovery. If you're not conducting local SEO for your business, you're going to miss out massively to the competitors that appear in those coveted top spots in Google when a potential customer searches for your services near them.
Why invest in local SEO in 2021? These stats are a good place to start:
Almost 80% of location-based searches will result in an offline purchase
97% of people search for information on local companies online compared to searching elsewhere
Almost 90% of customers who search for local businesses on their smartphone will visit or call that day
'Near me' and 'close by' searches have increased by 900% in the past two years
It's safe to say that local SEO has become more important than ever. The power of local SEO can be harnessed to help your business bounce back from the crisis and grow even stronger in 2021. Here's how.
Work With a Local SEO Agency:
If SEO is not your strong point, this isn't a time to try and go it alone. You want more traffic than ever to your local business listing throughout 2021, to build as much brand awareness as possible to help you recover from 2020. You need to be better prepared for the future with a larger and more loyal customer base. This is not something that the majority of business owners are able to do on their own, and besides, you have a lot to think about as you navigate this recovery period for your business and focus on building your profits and maintaining your strong customer relationships. Hand the reins over to a reputable SEO agency that specializes in providing SEO strategies tailored to help your small business grow online.
Harness the Power of Google My Business:
The first thing that you'll need to do to stand a chance of appearing in the coveted sidebar spaces in Google's local search is to create and verify a Google My Business listing. To do this, you'll need to list your business name, address, location, contact number, hours of operation, and a link to your website. You'll then receive a letter from Google with a verification code that you'll need to enter online to verify your listing. Once you've done this, you're on your way to improving your chance of appearing in local search when customers search for your products or services 'near me'. Boost your chances of appearing higher in local search results by maintaining an active listing. Upload some photographs of your business and the products that you offer and respond positively to customer reviews. Make sure that all of your details are correct and match what's listed on your website.
Reach Out to Surrounding Areas:
Local SEO for your own town, city, or general area is awesome - but why not expand your reach by going a little bit further? You can use a service like City Pages and other local directories to boost your chance of appearing in organic search results for people who are searching for what you do a little bit further away. When putting together a local SEO strategy, don't just include keywords for one area - expand your reach by including keywords for surrounding areas that customers can travel from to your business.
Optimize for Voice Search:
Voice search is set to be dominating searches in 2021, especially as smart speakers like Google Home or Amazon Echo are becoming increasingly more popular in homes around the world. Optimizing your content for voice search is key to improving local SEO. Bear in mind that when people are able to speak their queries instead of typing, they tend to use more long-tail keywords, ask questions that are formatted correctly compared to written search queries, and talk in a more conversational tone. In general, people who use voice search tend to make their search intent clearer, which makes it easier for you to incorporate relevant information into your content. This blog post has some useful tips on optimizing your site for Alexa.
Don't Underestimate Inbound Links:
When it comes to local SEO, inbound links can be one of the most powerful tools in your box. A genuine, high-authority inbound link to your website lets Google know that you're running a legitimate company and raises your domain authority. You may already be using various methods of creating more inbound links to your business for SEO purposes, such as guest blog posting or offering sponsorships. However, when it comes to local SEO, inbound links from other organizations in your area are best. Reach out to local trade associations, the local Chamber of Commerce, or even news websites to provide them with information that they can post on their site with a link back to your company. Consider sponsoring a local charity, hosting a local event, or sponsoring a local sports team, for example. Getting involved with other local companies, organizations, teams, and events will help you build a bigger name for yourself in the area and build links that boost local SEO.
Add Some Local Content to Your Blog:
If you're not already running a business blog, 2021 is a great year to start. Along with boosting your overall SEO results by providing Google with more site pages to index, a business blog can be an excellent tool for boosting local SEO when you post local content. You can educate your target audience about the areas where your business operates or write blog posts that are about local events such as concerts, sports events, festivals, and conferences. Cover local news stories that are relevant to your business or provide information to customers who might be traveling to make a purchase from you.
As small local businesses look to recover from the crisis of this year, good local SEO strategies will help your company be more discoverable, attract more customers, and gain more credibility in 2021.
The post 6 Local SEO Strategies for Small Business Recovery in 2021 appeared first on ValueWalk.