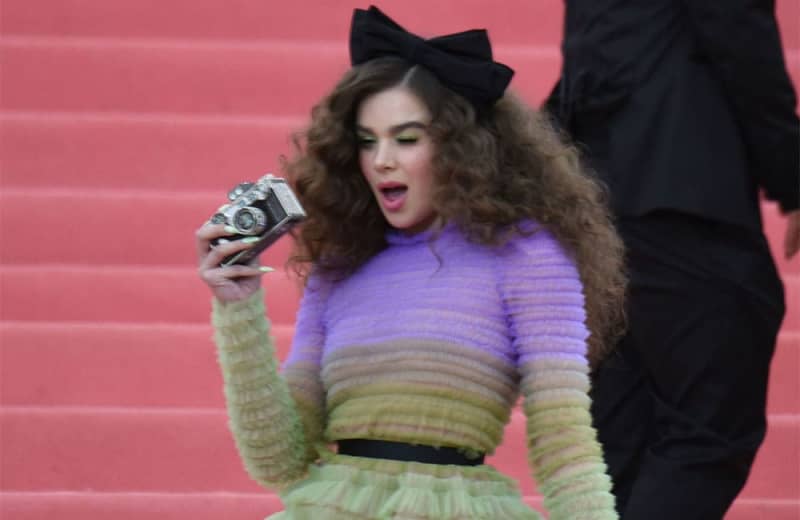 Hailee Steinfeld credits 'Hawkeye' for "keeping [her] going" through the coronavirus pandemic.
The 24-year-old actress will portray archer Kate Bishop opposite Jeremy Renner as the titular character in the upcoming Disney+ series and she's enjoyed having the opportunity to push herself with the role while filming over the last few months.
She told 'Entertainment Tonight': "I can't wait for people to see how we are interpreting this character through the comics and in our own sort of ways.
"She's such a badass, there's no denying that.
She's so smart and witty and quick and her physical ability to do so many things is through the roof. It's really tested me and kept me going through quarantine, I will say. It's given me a reason to stay with it."
And Hailee praised directors Bert and Bertie and Rhys Thomas for their support throughout filming.
She said: "I'm working with some incredible filmmakers that are helping me bring her to life... I'm just very excited as I continue developing her to see sort of how we come up with it all."
Before 'Hawkeye' hits screens late next year, Hailee will be seen in 'Dickinson' season two and she admitted going from the period comedy to filming the superhero show was "fun".
She laughed: "It couldn't be more different, but it's a fun change of pace."
The 'Pitch Perfect' star recently admitted she feels "blessed" to have such an "unbelievable" career and would rather people talk to her about her work than her personal life.
She said: "I just feel so fortunate to be in the place that I'm in.
"I feel blessed to be working and to be playing unbelievable parts, producing an amazing project, and that's what I want to talk about, that's what I'm most proud of; that's what I want people to know, and they can choose to be on board with it or not."