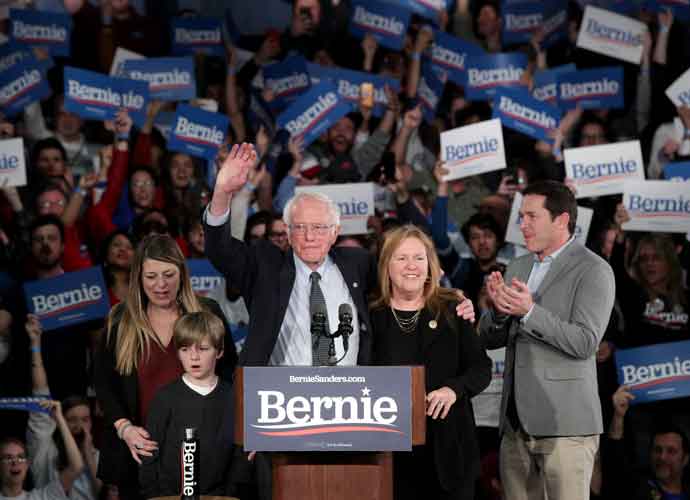 Sen. Bernie Sanders (I-Vermont) plans to block an effort to override President Donald Trump's veto of a defense bill unless the Senate holds a vote on providing a direct payment of $2,000 to Americans. Sanders cannot ultimately stop the veto override vote, but he can delay it until New Year's Day, making things more difficult for the GOP.
"McConnell and the Senate want to expedite the override vote and I understand that. But I'm not going to allow that to happen unless there is a vote, no matter how long that takes, on the $2,000 direct payment," Sanders said in an interview on Monday night.
After the House passed the payment increase sought by Trump and Democratic leader on Monday night, Trump said the Senate has agreed to "start the process" on a stimulus checks vote when he signed the $900 billion relief bill.
Under the Senate rules, Sanders has the ability to keep the chamber in during the holiday week and likely interfere with the campaigns of Sens. David Perdue (R-Ga.) and Kelly Loeffler (R-Ga.). The runoff races for control of the Senate against Democrats Jon Ossoff and Raphael Warnock, who are both campaigning on the $2,000 checks, will occur on January 5.
"The American people are desperate, and the Senate has got to do its job before leaving town," Sanders said. "It would be unconscionable, especially after the House did the right thing, for the Senate to simply leave Washington without voting on this."
Although veto overrides can be filibustered, it is a rare procedural move because the veto override already required 67 votes. It is still unclear whether there are 60 votes in the Senate for the $2,000 checks.
Senate Minority Leader Chuck Schumer plans to force a vote on the House-passed bill Tuesday, though any member of the Senate has the power to object and many conservatives oppose that level of spending.
Senate Majority Leader Mitch McConnell has yet to address the timing of such a vote, but Sanders hopes he allows a vote on the checks on Wednesday.